Have you ever used any crypto tools? With the development of digital technology and AI tools, using tools for crypto traders is mandatory. In this article, I share the top 23 tools that pro crypto traders often use.
Don't forget to refer to my previous posts:
– Top 9 Ways to Promote Your Crypto Affiliate Links.
– Top 8 tips to trade crypto successfully.
– 10 steps to successful in crypto/forex trading.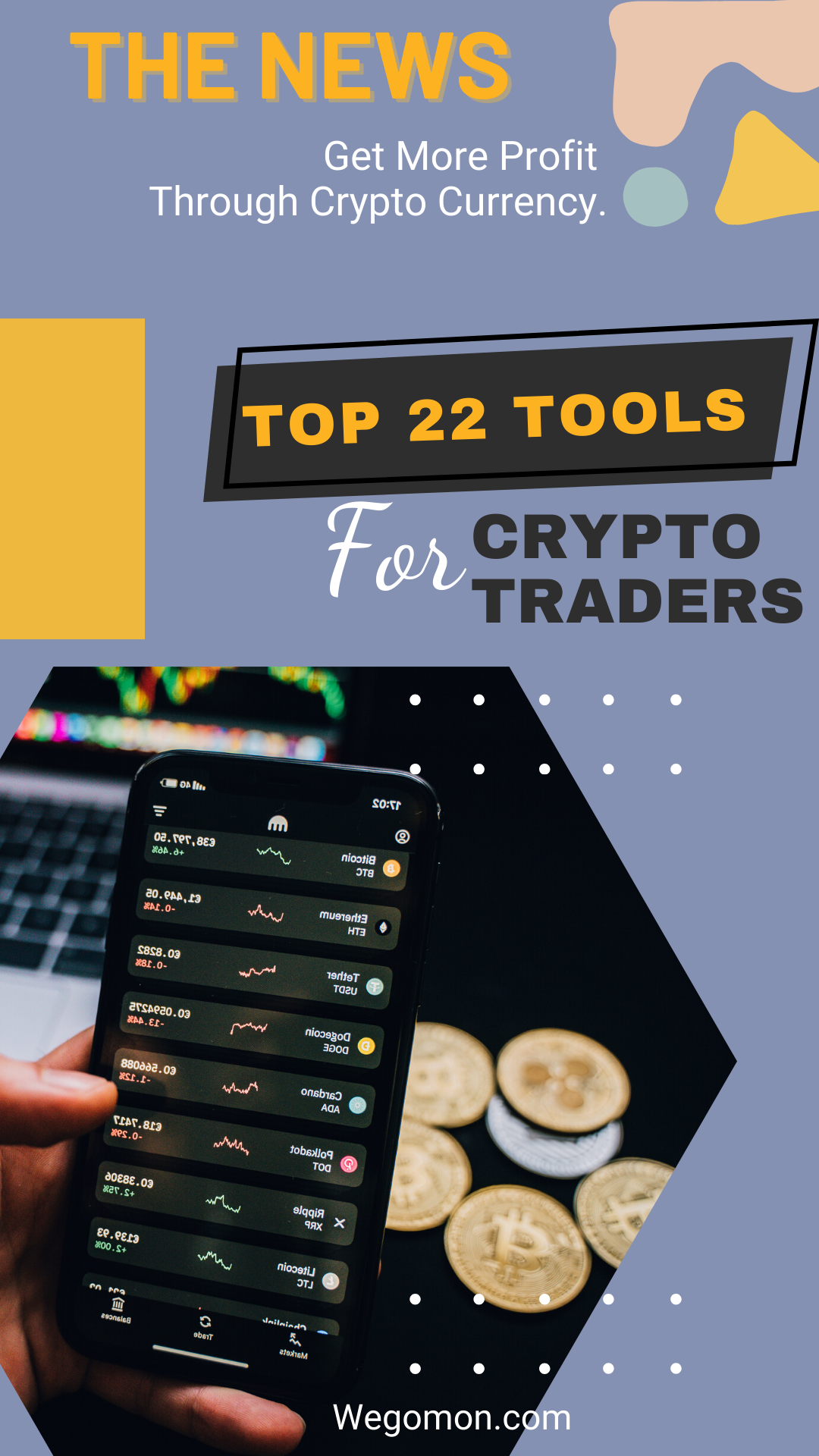 Messari is a heavyweight in crypto analysis tools and data. The company is renowned for its meticulously compiled datasets and comprehensive, reliable market intelligence.
Key features include:
– Real-time and historical crypto asset pricing data
– Detailed profiles on thousands of crypto projects
– Institutional-grade research reports
– Robust tools for comparing and analyzing crypto assets
Messari provides invaluable data for crypto traders and investors seeking an informational edge. The platform consolidates crypto intel into an intuitive hub ideal for conducting due diligence.
Pros
– Trusted & accurate data resources
– User-friendly dashboard
– Wide altcoin coverage
Cons
– Limited free plan
– Research reports are premium only
Messari's data depth makes it one of the best crypto informational platforms available today. From prices to on-chain analytics, Messari should be a go-to resource for any crypto investor.
2. CryptoTrader.Tax
Similar to CoinTracker, CryptoTrader.Tax helps cryptocurrency users handle tax reporting.
Key features:
– Direct connections to exchanges and wallets
– Accurate capital gains/loss calculations
– DIY tax guides and expert tax advice CryptoTrader.Tax makes generating required tax forms easy even for heavy trading volume. Users get access to seasoned crypto CPAs for personalized tax consultation.
Pros
– Direct connections to all major exchanges
– Personalized support from crypto tax experts
– Free DIY tax guides
Cons
– Only supports US taxes
– More expensive than competitors
For deep integration across top exchanges and protocols, plus tax expert support, CryptoTrader.Tax is a top-tier choice. The tax help alone makes costs reasonable for active traders.
3. CoinMarketCap
CoinMarketCap is arguably the most popular crypto market data aggregator. The platform tracks pricing, market capitalization, volume, and other key metrics for over 13,000 crypto assets.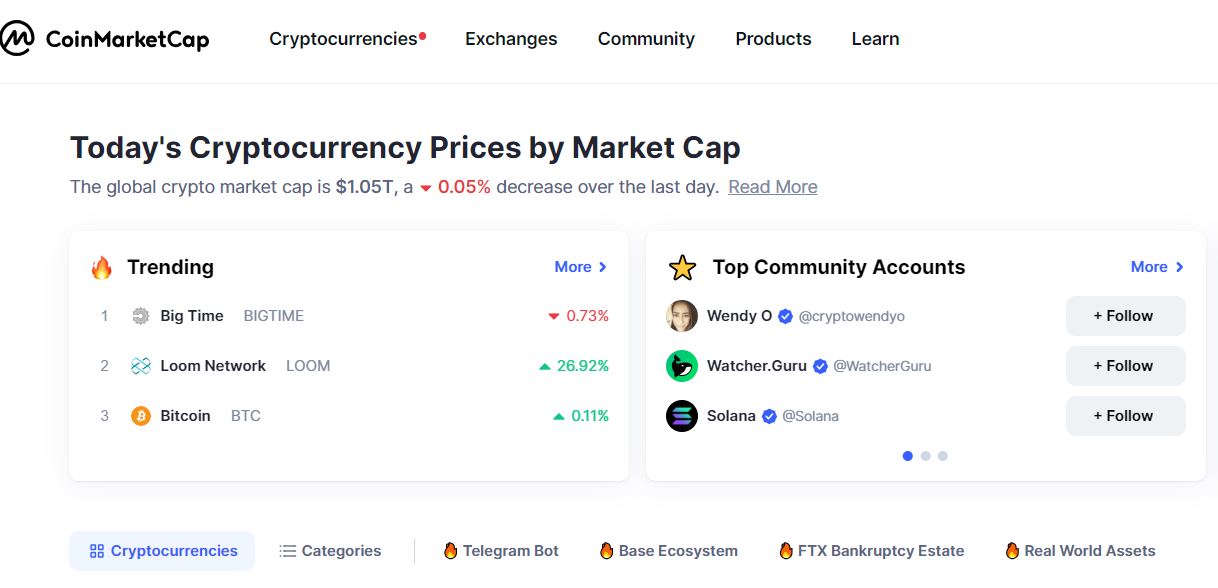 Key features include:
– Real-time price charts and asset data
– Customizable watchlists and portfolio tracker
– News, analysis, and educational resources
– Listings of crypto exchanges and DeFi platforms
CoinMarketCap offers user-friendly access to a wealth of crypto data. The platform provides retail investors and enthusiasts a transparent window into the broader crypto market's movements.
Pros
– Intuitive, easy-to-use interface
– Completely free access
– Broad, comprehensive market data
Cons
– Data accuracy concerns
– Slow to list newest assets
– Limited tools for conducting analysis
For checking prices and market caps or creating watchlists, CoinMarketCap is a phenomenally helpful and popular crypto market data source. Just be aware that data is not always fully accurate.
4. CoinGecko
CoinGecko is another leading crypto market data aggregator, largely similar to CoinMarketCap. It tracks pricing, market cap, trading volume, and supply details on over 13,000 coins and 500 exchanges.
Key features include:
– Detailed price charts, metrics, and rankings
– Robust CoinGecko API for developers
– Trust score for rating project credibility
– Active user community and discussion forum
CoinGecko shines for its comprehensive coin analysis information. The Trust scores provide unique, valuable insight into a project's reliability for investors.
Pros
– In-depth coin analysis data
– Helpful Trust scoring system
– Vibrant user community forum
Cons
– Mobile app lacks some features
– Less brand recognition than competitors
For crypto investors who prefer diving deep into asset analysis, CoinGecko provides robust, detailed evaluation tools beyond just price and market cap data.
5. TokenTax
TokenTax is another crypto-specialized tax reporting solution.
Key features include:
– Imports for 5000+ exchanges, wallets, and blockchains
– Automated capital gains/loss calculations
– Audit protection guarantee
– Crypto tax experts on staff
TokenTax automates crypto tax prep and stands behind the results. Users get guaranteed audit protection and access to knowledgeable tax professionals.
Pros
– Huge exchange and wallet integrations
– Audit protection guarantee
– Managed tax preparation services
Cons
– Only supports US taxes
– Recommends tax professional help
For hands-off, fully managed crypto tax prep with maximal exchange connectivity, TokenTax is a top contender. Audit protection provides worthwhile peace of mind.
6. TradingView
TradingView is a sophisticated charting and technical analysis platform built for traders. The tool offers traders an intuitive way to visualize market data, conduct analysis, and trade directly from charts.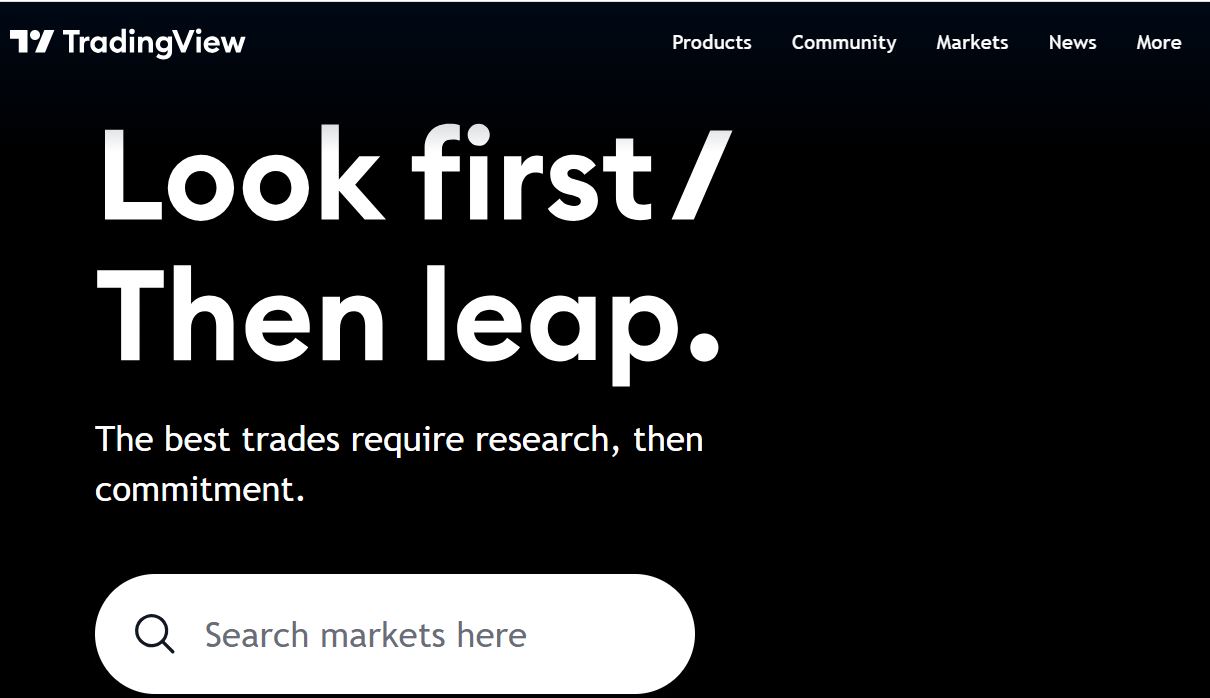 Key features include:
– Advanced interactive charts with over 50 indicators
– Community providing trading ideas and strategies
– Customizable layouts and workspaces
– Built-in trading from selected brokers
TradingView provides an institutional-grade trading terminal for both beginner and advanced traders. Robust community features make collaboration easy.
Pros
– Institutional-grade charting tools
– Built-in trading capabilities
– Collaborative community and sharing
Cons
– Steep learning curve for new traders
– Some features require premium plan
For active crypto traders, TradingView is likely the most powerful arsenal of charting tools available. The platform makes robust technical analysis easy.
7. CryptoCompare
CryptoCompare is a cryptocurrency market data aggregator tailored more for institutional traders. The London-based company combines pricing data, order book metrics, blockchain statistics, and social data into a detailed market analysis platform.
Key features include:
– Institutional-grade real-time and historical market data
– Proprietary real-time order book metrics
– Social data tools for sentiment analysis
– Correlation matrix for comparing crypto asset movements
CryptoCompare stands out for its focus on the data needs of professional crypto traders. Its unique order book visualization and sentiment analysis provide traders an informational edge.
Pros
– Tailored for institutional traders' needs
– Unique social sentiment tools
– Correlation matrix
Cons
– Requires paid subscriptions for full access
– Less for casual investors
For hardcore crypto traders, CryptoCompare provides distinct market intelligence to potentially improve trading outcomes. Both retail and institutional investors can benefit from its robust feature set.
8. 3Commas
3Commas is a cryptocurrency trading platform for portfolio automation and reporting.
Key features:
– Auto-trading bots for automated trading
– Paper trading and smart trading terminals
– Portfolio management and tracking
– Mobile app with full functionality
3Commas helps traders execute advanced crypto trading strategies. Automated bots allow set and forget style portfolio management.
Pros
– Auto trading bots minimize effort
– Broad exchange and wallet integrations
– Intuitive mobile app
Cons
– Setup has a learning curve
– Bots require monitoring and tweaking
For investors preferring hands-off crypto trading, 3Commas automates complex strategies like dollar-cost averaging. The platform requires some learning but unlocks passive income potential.
9. CoinDesk
CoinDesk is a leading digital media, events, and information services company exclusively reporting on cryptocurrencies and blockchain technologies.

The site provides:
– 24/7 crypto news, analysis, and insights
– Research reports on emerging trends and topics
– Bitcoin and crypto price index data
– Educational resources like guides and definitions
CoinDesk gives crypto investors up-to-date information on the fast-moving crypto space. The company's experienced analysts and writers add valuable news context.
Pros
– Authoritative crypto news source
– Educational resources for newcomers
– Active events and webinars
Cons
– No trading tools or data analytics
– Limited altcoin coverage
CoinDesk succeeds as a crypto news leader, not a market data platform. For staying on top of the latest stories and trends, CoinDesk is a go-to resource.
10. Investopedia – Cryptocurrency Section
Investopedia is a leading source for investing education and financial dictionary terms. The platform's cryptocurrency section provides helpful educational resources for beginners including:
– Crypto guides and definitions
– Market trend explainers
– Investment strategy advice
– Expert-led video courses
Investopedia excels at taking complex crypto concepts and presenting them in easily digestible formats for new investors.
Pros
– Beginner-friendly learning resources
– Completely free access
– Reputable source for definitions
Cons
– No trading tools or pricing data
– Light on actionable insights for experienced investors
For those totally new to cryptocurrency investing, Investopedia provides the perfect introductory learning materials.
11. Gunbot
Gunbot is a popular crypto trading bot for automated trading strategies.
Key features:
– Highly customizable trading strategy automation
– Backtested bot strategies with statistical insight
– Smart order capabilities for optimal entry and exit
– Works with most major exchanges
Gunbot excels through endless strategy customization and backtesting. It allows fine-tuned automation for active trading.
Pros
– Infinite strategy customization and backtesting
– Granular control over bot actions
– Smart order types for precision entries
Cons
– Very complex with steep learning curve
– Requires extensive monitoring
Gunbot suits advanced traders who prize fully customized trading automation. With knowledge and effort, Gunbot unlocks 24/7 hands-off crypto trading.
12. Uniswap
Uniswap is a leading decentralized exchange (DEX) for trading ERC-20 tokens on Ethereum.

Key features include:
– Decentralized trading without intermediaries
– Automated liquidity pools instead of order books
– Straightforward trading interface and token listings
– Developer-friendly capabilities
By eliminating centralized control, Uniswap provides seamless token swapping and lending. The protocol empowers Ethereum traders with improved accessibility and control.
Pros
– Trades free of centralized oversight
– Easy token listings through smart contracts
– Low trading fees
Cons
– Only supports ERC-20 tokens
– Potential for manipulation from whales
– Less trading pairs than centralized exchanges
Uniswap stands as the top decentralized trading protocol on Ethereum. For decentralized, P2P trading directly between counterparties, nothing beats Uniswap.
13. PancakeSwap
Similar to Uniswap, PancakeSwap offers decentralized trading of tokens, but for the Binance Smart Chain.
Key features include:
– Decentralized AMM-model exchange
– Farming mechanisms for earning CAKE and SYRUP tokens
– Fast, low-cost trading powered by BSC
– Yield farming opportunities
By harnessing Binance Smart Chain's speed and low fees, PancakeSwap provides a high-performance decentralized trading experience.
Pros
– Fast, cheap trading via BSC
– Lucrative liquidity provider rewards
– No KYC required
Cons
– Far fewer coins than Uniswap
– Reliant on BSC tech for speeds
For decentralized trading of BSC-based tokens, PancakeSwap is the leading DEX. It offers competitive trading speeds and lucrative yield farming rewards.
14. SushiSwap
SushiSwap is a decentralized exchange built using automated market maker (AMM) technology.
Key features include:
– Decentralized ERC-20 token trading
– Liquidity mining incentives
– Community-driven governance
– Yield farming
SushiSwap incentivizes liquidity providers with token rewards for staking. The protocol is unique for its community focus and governance driven by $SUSHI token holders.
Pros
– Lucrative rewards for liquidity mining
– Community-driven governance model
– Low trading fees
Cons
– Lower liquidity than Uniswap
– Higher risk of manipulation
For ERC-20 projects seeking bootstrapped liquidity or investors pursuing yield, SushiSwap is worth consideration. The protocol provides ample yield farming opportunities.
15. Ledger Nano X
The Ledger Nano X is a popular cryptocurrency hardware wallet for security-focused users.
Key features:
– Secure cold storage for private keys
– Wireless connectivity via Bluetooth
– Supports over 1500 crypto assets
– OLED screen for transaction verification
Ledger hardware wallets provide unmatched security for investors holding long term. Private keys remain fully offline, away from digital threats.
Pros
– Best-in-class crypto asset security
– Full offline cold storage
– Wireless connectivity for mobile
Cons
– Setup involves learning curve
– Costly compared to software wallets
For substantial crypto holdings, Ledger wallets provide robust protection against theft and hacks. No software wallet matches the Nano X for security.
16. CoinTracker
CoinTracker helps cryptocurrency users calculate capital gains and losses for taxes.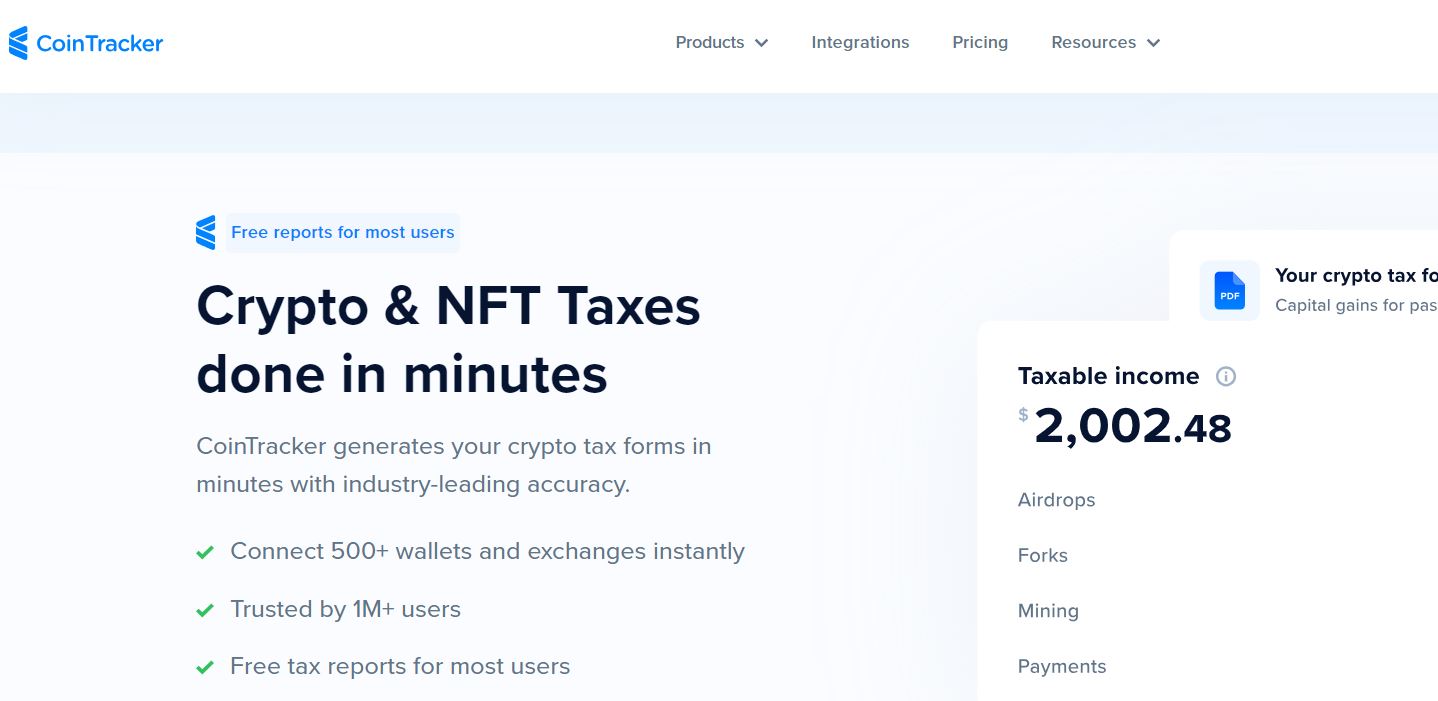 Key features:
– Auto-import trades from exchanges & wallets
– Generate completed tax forms
– Optimized deductions and income reports
– Multi-user support for teams
CoinTracker makes the tedious crypto tax reporting process easy. Integrations auto-pull trades so users avoid manual entry.
Pros
– Auto-import transactions from wallets and exchanges
– Multiple exportable tax form types
– Deduction optimization
Cons
– Only supports US taxes
– Freemium service with paid tiers
For US-based crypto traders and investors, CoinTracker is the easiest solution for tracking taxes from crypto activity. The platform properly handles tricky aspects like forks, staking, and NFTs.
17. Trezor:
Another popular hardware wallet for securely storing your crypto assets.
18. MyEtherWallet:
A free, open-source web wallet for managing Ethereum and ERC-20 tokens.
19. MetaMask:
A browser extension wallet for interacting with decentralized applications (dApps) on the Ethereum network.
20. Exodus:
A desktop and mobile wallet that supports multiple cryptocurrencies.
21. Blockfolio:
Keep track of your cryptocurrency portfolio, track prices, and set customizable alerts.
22. CoinTracking:
Monitor and analyze your cryptocurrency portfolio, generate tax reports, and track trades across various exchanges.
Conclusion
The crypto ecosystem expands daily, making it challenging for investors to identify the best tools among thousands. This guide highlights 15 must-have platforms for analysis, trading, taxation, automation, and security. Key takeaways:
– Messari provides researchers institutional-grade market intelligence.
– CoinMarketCap and CoinGecko give retail investors simple pricing and market data access.
– TradingView delivers pro-tier technical analysis for traders.
– Platforms like Uniswap, PancakeSwap and SushiSwap enable decentralized token trading.
– Tax solutions like CoinTracker, CryptoTrader.Tax, and TokenTax simplify crypto accounting.
– 3Commas and Gunbot automate complex trading strategies.
– Hardware wallets like the Ledger Nano X provide unmatched security.
The crypto tools space expands daily. This list captures well-established platforms proven invaluable to traders, investors, and enthusiasts alike. Carefully select tools that best serve your goals in the crypto space.