Forex, along with companies and stocks, is one of the three hottest trading industries today. I have been participating in forex trading since February 2020 and have earned an average initial profit of $3,000 per month, not much because I am managing a Youtube channel, 2 blogs about home decor and career and a retail store printables on Etsy.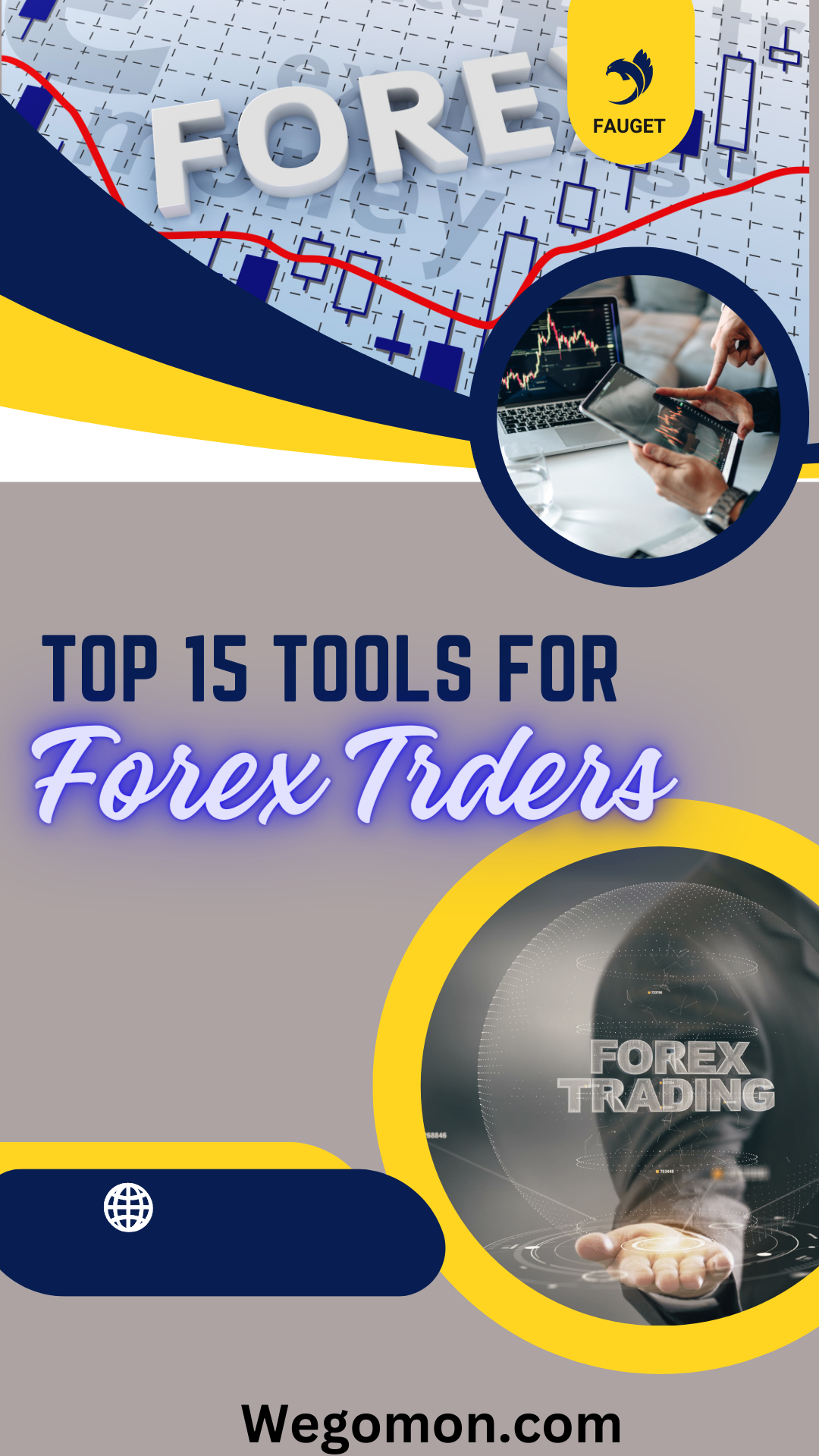 You can refer to my old article about forex trading:  Top 12 tips to become a successful forex trader. Below, I share the 15 best tools for forex traders as follows.
1. MetaTrader 4
MetaTrader 4 (MT4) is arguably the most popular online forex trading platform. Offered by most brokers, it provides a range of features for market analysis and trade execution.
Key Features
– User-friendly interface with customizable charts and analysis tools
– Support for Expert Advisors (EAs) for algorithmic trading
– Options for automated trading strategies and copy trading
– Available for desktop, web, and mobile
MT4 is a great choice for beginners due to its simplicity, while more advanced traders can benefit from the sophisticated analysis tools and automation capabilities. The platform enjoys widespread popularity and community support. Overall, MT4 provides a robust solution for forex trading.
2. Forex Factory
Forex Factory provides a popular online forex trading community plus news, analysis, and calendar services.
Key Features
– Active discussion forums and trader profiles
– Regular news updates, analysis, and commentary
– Economic calendar detailing upcoming events and releases
– Selection of third-party apps and services
– Available via website and mobile app
For many traders, Forex Factory is an essential site for staying connected to the forex world. It offers valuable sentiment insights alongside timely news and data. The economic calendar is a top resource for keeping up with potentially market-moving events.
3. TradingView
TradingView is a leading charting and trading analysis platform. Although not a broker itself, it integrates with many major forex brokers.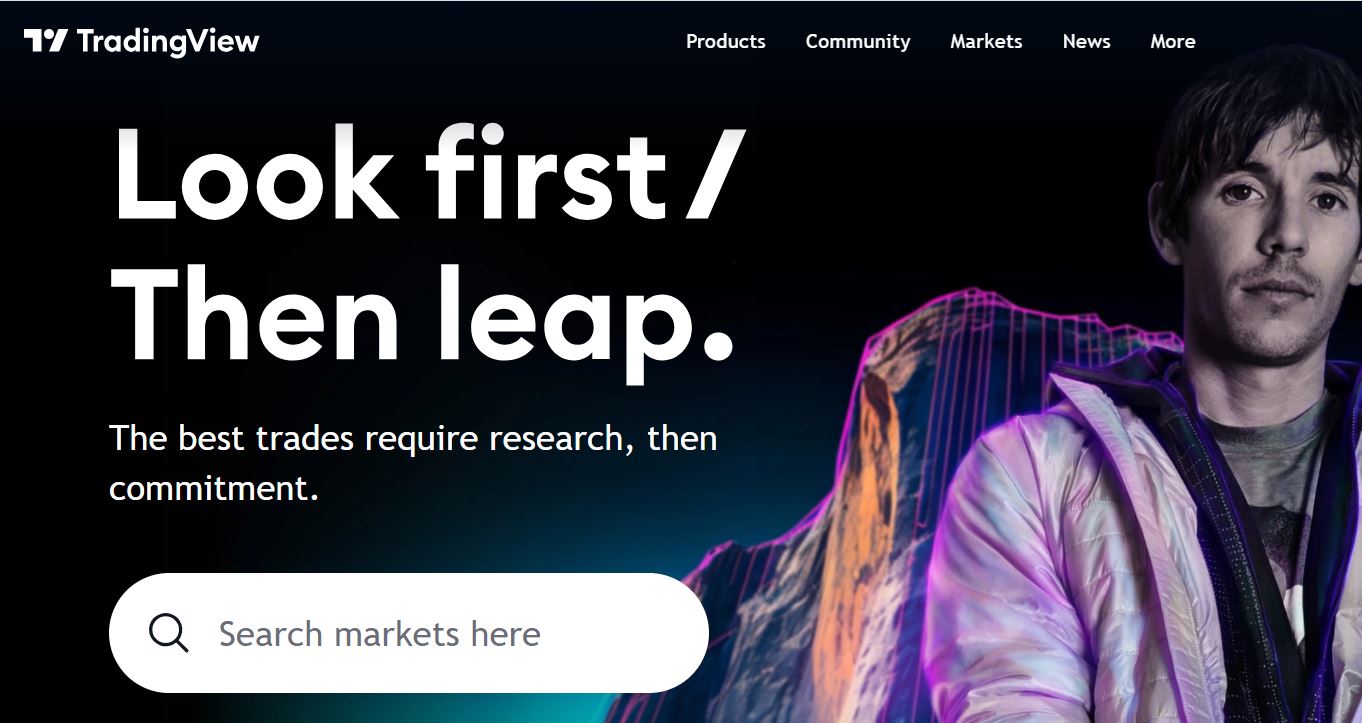 Key Features
– Massive range of flexible chart types and indicators
– Ability to analyze forex pairs, CFDs, stocks, futures, and more
– Social community with trade ideas and technical analysis
– Customizable layouts and design options
– Available via desktop and mobile apps
TradingView excels in its charting capabilities. You get an exceptional breadth of analytical tools plus the wisdom of an active trading community. For serious technical traders, TradingView is an invaluable resource.
4. Trading Economics
Trading Economics provides an economic and financial data portal along with a global economic calendar.
Key Features
– Data on more than 20 million economic indicators
– Historical data charts for forex pairs and other instruments
– Current world market news and analysis
– Economic calendar detailing upcoming events
– Consensus forecasts from professional analysts
– Available via website
For fundamental traders, Trading Economics delivers an immense range of current and historical economic data. It offers tremendous context on the macro forces driving forex moves. The economic calendar also helps pinpoint potential catalysts.
5. MetaTrader 5
MetaTrader 5 (MT5) is the newest incarnation of the popular MetaTrader platform from MetaQuotes. It's steadily gaining traction over MT4.
Key Features
– Advanced technical analysis tools and charting
– Supports algorithmic trading via MQL5 language
– Options for strategy testing and optimization
– Access to a variety of global markets
– Integrates with MetaTrader 4 accounts
– Available via desktop, web, and mobile
MT5 expands on MetaTrader 4's already impressive feature set. It offers enhanced charting, more indicators, additional order types, and integrations with new markets like stocks and futures. The platform represents the future evolution of the MetaTrader ecosystem.
6. BabyPips for Forex Trader
BabyPips offers free education for beginning forex traders alongside a community forum. It covers a range of topics via its online school.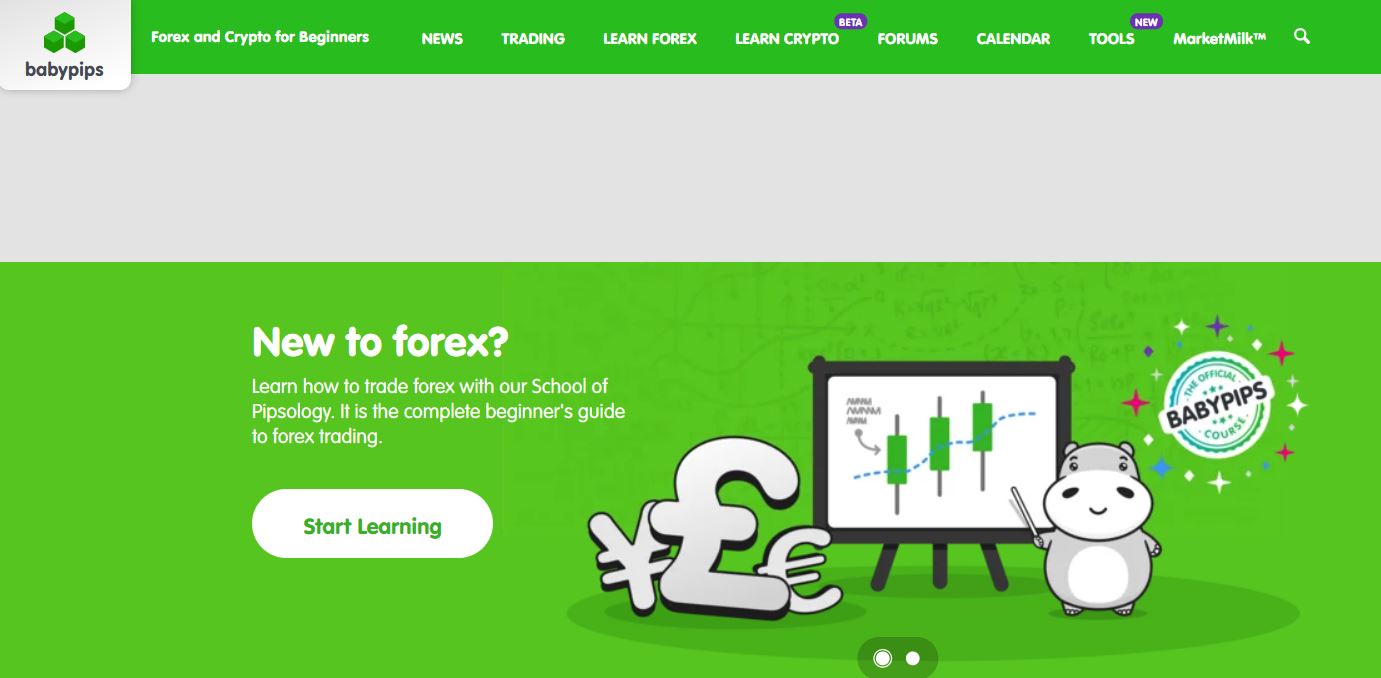 Key Features
– Comprehensive introduction to forex trading basics
– Trading journal for recording your trades
– Glossary of common terms and concepts
– Active discussion forums to ask questions
– Range of training videos and webinars
– Available via website and mobile app
BabyPips excels in its education for new forex traders. If you're looking to grasp the fundamentals, its online school provides an excellent starting point. Experienced traders may also find value monitoring the community forums to gauge market sentiment.
7. Oanda
Oanda hosts a popular forex trading platform while also offering useful analytical tools for clients.
Key Features
– Regulated forex and CFD brokerage services
– Advanced charting packages and technical analysis
– Forex position sizing calculator and margin calculator
– Economic calendar detailing upcoming events
– Regular market analysis and commentary
– Free practice accounts to test strategies
Oanda is a well-rounded choice combining regulated trading access, quality analysis tools, and practice accounts for honing your skills. Its calculators help determine suitable position sizes based on your account balance and risk tolerance.
8. Trade Interceptor
Trade Interceptor offers mobile-focused forex trading apps along with a complementary web trading platform.
Key Features
– Mobile trading apps tailored for iPhone, Android
– Advanced charting capabilities with over 100 indicators
– News and sentiment tools for market analysis
– Web-based platform available for laptops and desktops
– Free simulator to test strategies risk-free
– Tight spreads and fast trade execution
Trade Interceptor makes it easy to trade forex on-the-go with fully-featured mobile apps. Its wide range of analysis tools and fast trade execution provide a great interface for active traders. The free simulator also helps traders hone their skills.
9. DailyFX for Forex Trader
DailyFX is a popular destination for forex trading news, analysis, and education. Owned by broker IG, it provides useful trading resources.
Key Features
– Real-time forex market news and commentary
– Regular webinars focused on trading education
– Variety of trading guides and ebooks
– Economic calendar and global market headlines
– Integrates with IG's forex and CFD trading platform
– Available via website and mobile
DailyFX combines an active news site with a wealth of educational resources for honing your trading skills. The live webinars are particularly popular and provide great opportunities to learn from professional analysts. It's a helpful resource for novice and veteran traders alike.
10. FXSSI
FXSSI provides advanced charting and analysis tools specifically for the forex and CFDs market.
Key Features
– Streamlined focus on forex and CFD instruments
– Sophisticated charting and indicator tools
– Pattern recognition scanner to spot trade setups
– Integrated trading capabilities via partner brokers
– Economic calendar and market headlines
– Available via desktop and mobile
For traders focused specifically on forex and CFDs, FXSSI delivers robust capabilities in an easy-to-use package. If you trade price action and technical indicators, its advanced toolset helps spot promising trade ideas across major forex pairs and crosses.
11. Forex.com
Forex.com combines an established trading platform with extensive educational resources for developing forex trading skills.
Key Features
– Trading platform with competitive spreads
– Advanced desktop and mobile charting apps
– Variety of educational guides and ebooks
– Trading courses for beginners to advanced
– Market news and analysis
– Regulated broker with access to 250+ markets
Forex.com delivers well-rounded support for new and experienced traders alike. The blend of quality trading tools, regulated broker access, and extensive learning resources makes for a great overall package. It's ideal for U.S. traders looking for an established forex brokerage.
12. FXStreet
FXStreet offers real-time forex news and analysis alongside an economic calendar and range of trading tools.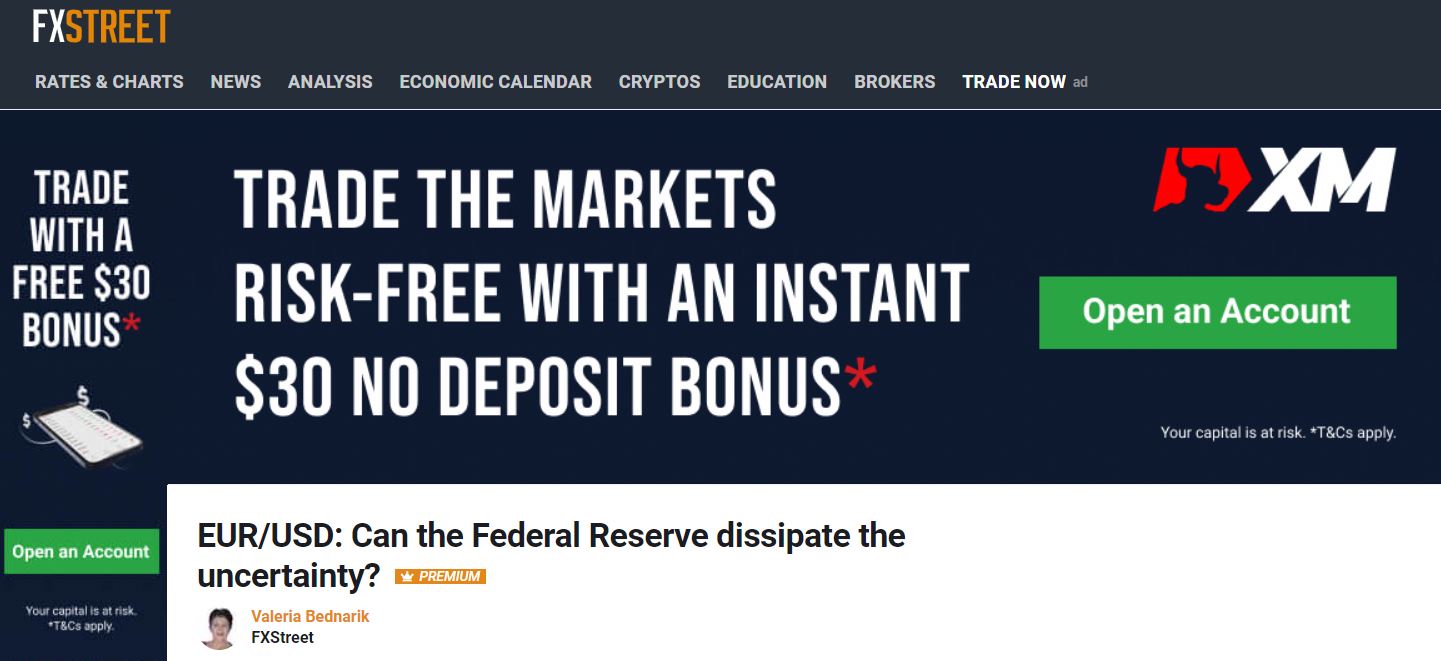 Key Features
– Constantly updated forex news and market analysis
– Streaming real-time forex rates and charts
– Economic calendar and consensus forecasts
– Variety of trading calculators and converters
– Active forum discussions and blogs
– Available via website and mobile
For staying on top of the latest forex market developments, FXStreet provides exceptional coverage. Its news and analysis are perfectly complemented by a strong mix of trading tools. For traders who value up-to-the-minute news and insights, FXStreet is a go-to resource.
13. TradingView Web Platform
The TradingView web platform focuses specifically on advanced charting and analysis features for technical traders.
Key Features
– Huge range of flexible, customizable charts
– Social community with trade ideas, analysis, and discussions
– 1000+ technical indicators and overlays
– Sophisticated drawing tools for patterns and trendlines
– Integrates with many forex brokers via API
– Completely browser-based
Serious chartists and technical analysts will love TradingView's exceptional toolset and community. The charting capabilities are some of the best available, packed with endless customization options. It's incredibly feature-rich while retaining an intuitive interface.
14. MetaTrader Supreme Edition
MetaTrader Supreme Edition builds on MetaTrader 4's foundation by adding advanced features for serious traders.
Key Features
– Adds 50+ new technical indicators
– Enhanced charting with more objects and timeframes
– Advanced order management system
– One-click trading from charts
– Additional trading automation capabilities
– Available via desktop
MetaTrader Supreme Edition turbo-charges MetaTrader 4 with additional advanced capabilities. Experienced traders who utilize MT4 will appreciate the expanded feature set for even greater customization and control. It takes an already capable platform to the next level.
15. NinjaTrader
NinjaTrader provides an advanced trading platform focused on futures, equities, forex and options.
Key Features
– Advanced charting and analysis capabilities
– Customizable interface with floating windows
– Market scanning tools to identify trading opportunities
– Options for automated trading strategies
– Simulated trading for backtesting strategies
– Available via desktop
NinjaTrader is targeted towards active traders in markets beyond just forex. It packs robust charting and automation tools for honing your edge. The simulated trading makes it easy to test strategies before going live. Overall, NinjaTrader provides sophisticated capabilities for short-term traders.
Conclusion
The forex market provides ample trading opportunities but navigating it profitably requires the right tools. This list covers platforms, analysis resources, communities, and education sites that can enhance your trading journey.
The best forex trading tools align with your personal strategy, experience level, and goals. Focus on utilities that address your specific weaknesses or knowledge gaps. For example, beginners may benefit most from education sites andsimulated practice. Experienced price action traders may prefer advanced charting capabilities instead.
Keep exploring the many options available, but be wary of overcomplicating things early on. Mastering a smaller set of essential tools is better than jumping across too many platforms and resources. No single item on this list is an instant path to profits. Use these utilities to complement your own skills, analysis, and instincts as a trader.