Are you running a dropshipping business and want to find tools to improve your work? This is the post for you, the post is compiled of 23 tools from the largest dropshipping groups on Facebook, Reddit and from the advice of Peter Tran, who did a dropshipping business with sales of more than $900,000 in the past 12 months months.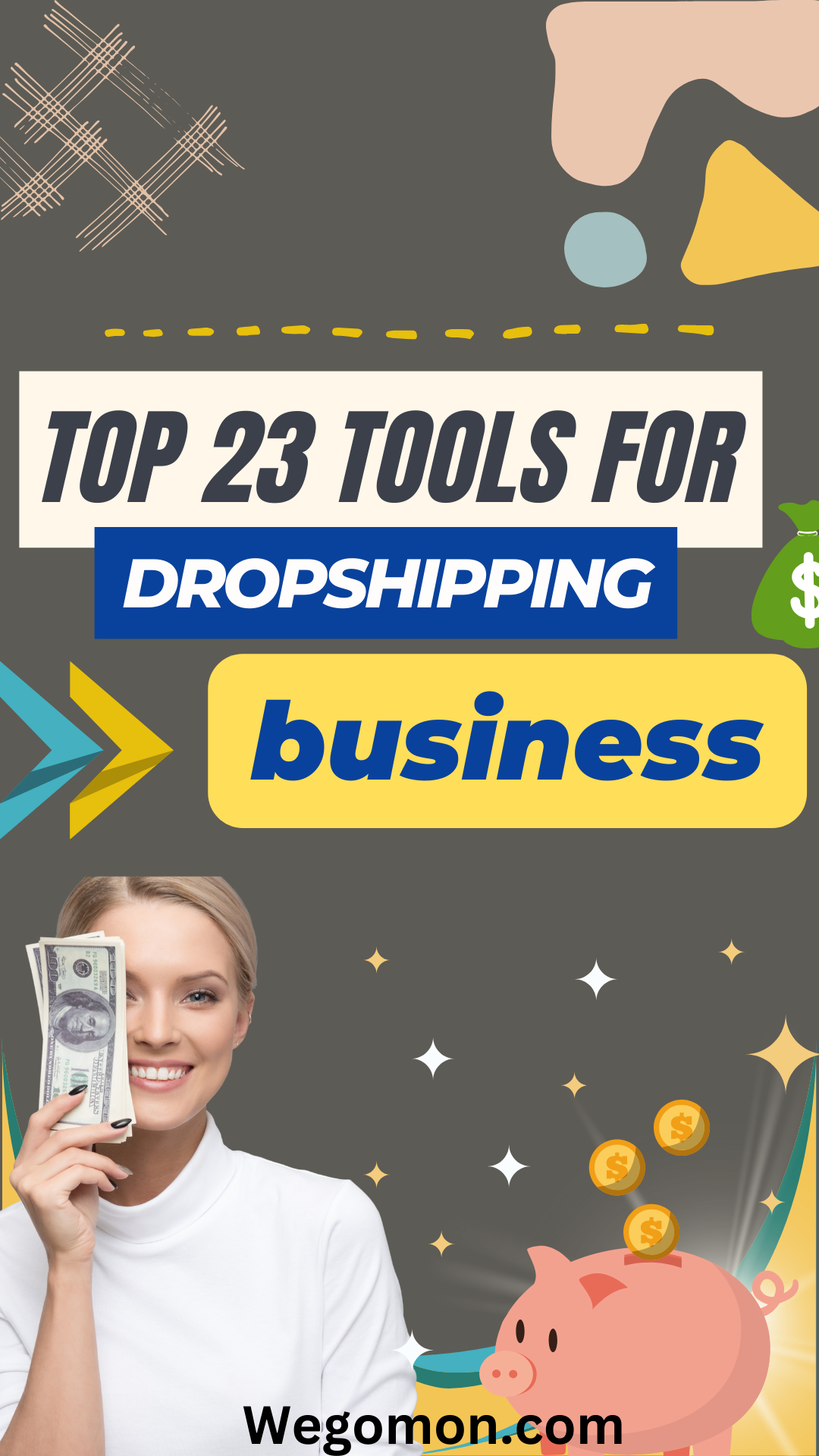 Shopify is the No one ecommerce platform used by dropshippers nowaday. Key features of Shopify:
– Easy creation of a professional online store
– Integration with platforms like AliExpress and Oberlo for product imports
– Payment processing, order tracking, and shipping management
– Hundreds of themes and customization options
– Marketing tools like abandoned cart recovery and email automation
With its combination of simplicity and powerful functionality, Shopify provides an all-in-one solution for many dropshipping stores. The wide range of apps and integrations also allow you to extend platform capabilities. Overall, Shopify is a great choice for those who want a robust platform without dealing with website development.
2. Oberlo
Oberlo is one of the most widely used apps for Shopify dropshipping stores. It allows you to easily import product listings from suppliers like AliExpress and then sync them with your Shopify store. Oberlo also automates order processing with suppliers.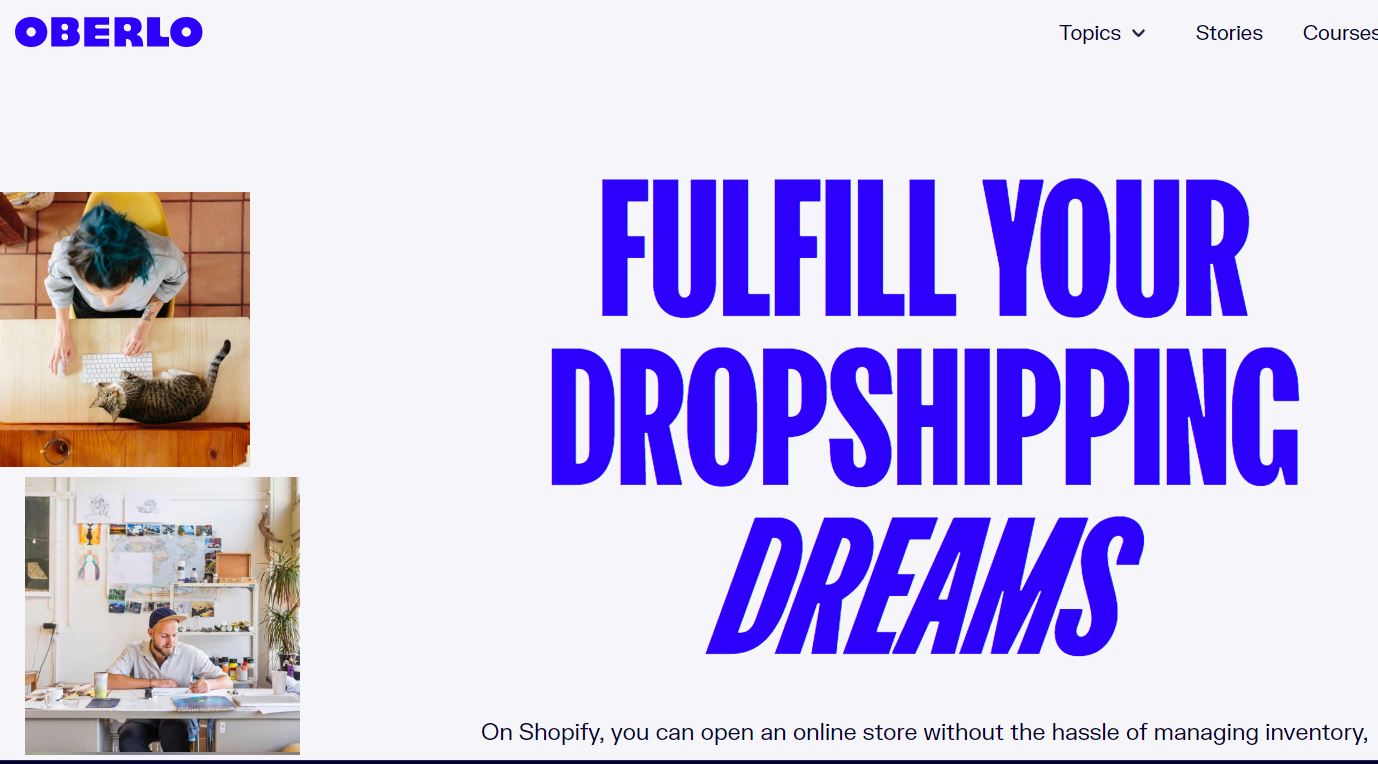 Key benefits of Oberlo include:
– Automated product imports from AliExpress and other suppliers
– Inventory and order management
– Faster listing creation using supplier data
– Reduced manual work through order automation
Oberlo makes product research and order fulfillment much easier for Shopify merchants. With just a few clicks, products can be added to your store and orders fulfilled directly with the supplier. Overall, Oberlo helps streamline critical parts of the dropshipping workflow.
3. Spocket
Spocket is a dropshipping supplier marketplace connecting ecommerce sellers to thousands of suppliers, predominantly based in the United States and Europe. This makes Spocket stand out from platforms like AliExpress that source mainly from China.
Here are some key advantages of Spocket:
– Faster shipping times from US/EU suppliers
– Lower shipping costs compared to international suppliers
– Easy integration with Shopify and other platforms
– Curated directory of quality, vetted suppliers
By providing access to domestic suppliers, Spocket enables dropshippers to provide faster deliveries to customers. It also simplifies the process of finding reliable suppliers and integrating them with your store.
4. SaleHoo
SaleHoo is a platform providing research tools, supplier directories, and education for dropshippers and ecommerce sellers.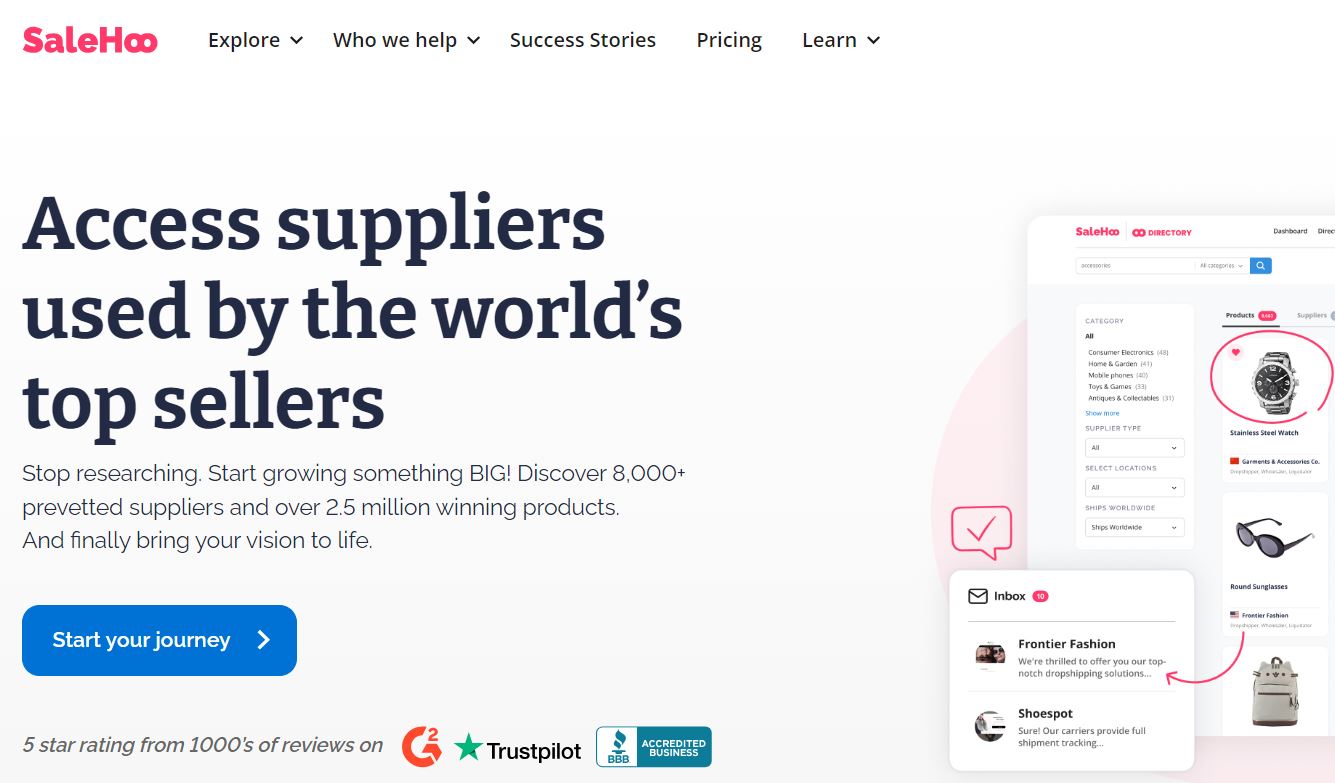 Some main features include:
– Directory of thousands of dropshipping suppliers
– Tools for product research and competitor analysis
– Supplier performance data and user ratings
– Forums and guides with tips for dropshipping success
For those starting out, SaleHoo can help you find legit suppliers, identify profitable products, and learn industry best practices. Having supplier data and reviews in one place helps streamline the vendor vetting process. SaleHoo is ideal for finding your initial suppliers as you start your dropshipping business.
5. Dropified
Dropified provides an all-in-one dropshipping automation solution. This platform offers capabilities for product importing, order processing, and inventory management.
Benefits of Dropified include:
– Automated order routing and fulfilment
– Integration with eBay, Shopify, and other sales channels
– Bulk product uploads and syncing
– Inventory tracking across multiple suppliers
– Customer service tools like branded tracking pages
Automation helps improve efficiencies and reduce the effort required to operate a dropshipping business. With Dropified, key business processes like order fulfilment can be automated across multiple sales channels.
6. Printify
Printify is a print-on-demand (POD) dropshipping service. It allows you to sell customized print products such as t-shirts, hats, mugs, and phone cases without keep any inventory.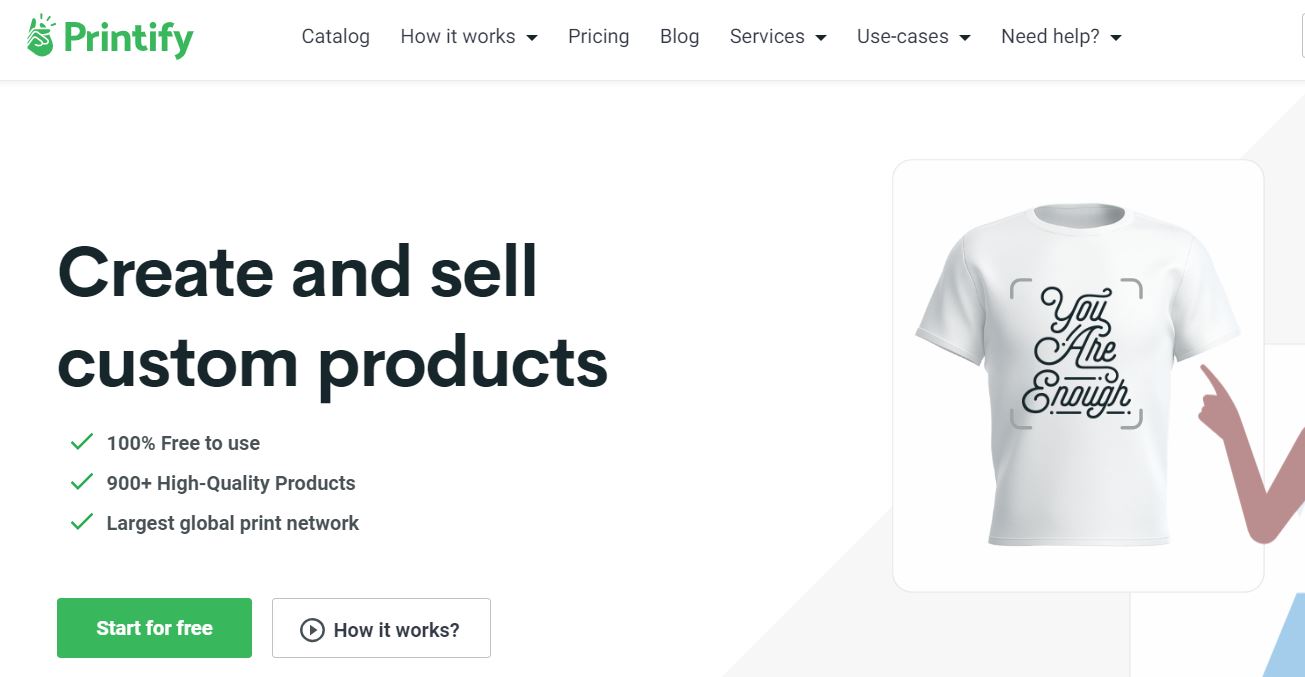 Here are some advantages of Printify:
– Global network of production facilities for fast fulfillment
– Integrations with Etsy, Shopify, WooCommerce, and eBay
– Various print products from clothing to home decor
– Design creation and customization tools
– Order tracking and production monitoring
If you want to expand your merchandise beyond simple products, Printify makes POD dropshipping easy. With on-demand printing and order fulfillment, you can offer high-quality customized products effortlessly.
7. AliExpress
While Oberlo and Spocket connect you with third-party suppliers, AliExpress allows you to directly access manufacturers and wholesalers, primarily from China.
Benefits of using AliExpress for dropshipping include:
– Ultra low-cost manufacturing hub makes pricing very attractive
– Extensive product catalog across all categories
– Order fulfillment handled by suppliers
– Popular platform builds buyer trust
Though shipping times are longer and inconsistent quality is a concern, AliExpress gives dropshippers access to a huge range of affordable products. With the right marketing, consumers are generally comfortable purchasing directly from AliExpress vendors.
8. DropShipDirect
DropShipDirect maintains a curated directory of dropshipping suppliers based in the United States.
Some benefits include:
– US-based suppliers provide faster shipping
– Lower shipping costs within the US
– Suppliers specializing in certain product types
– Integrations with Shopify, WooCommerce, and Amazon
– Product images and descriptions provided
For dropshippers catering specifically to US customers, DropShipDirect makes it easier to find quality domestic suppliers. This can help you provide faster shipping times and better coordination compared to overseas dropshipping.
9. Dsers
Dsers is an app designed specifically for AliExpress dropshipping automation. It provides useful features like:
– Automatic product listing sync from AliExpress
– Order placement and tracking
– Inventory updates across sales channels
– Customer support tools like package tracking
– Supplier performance analysis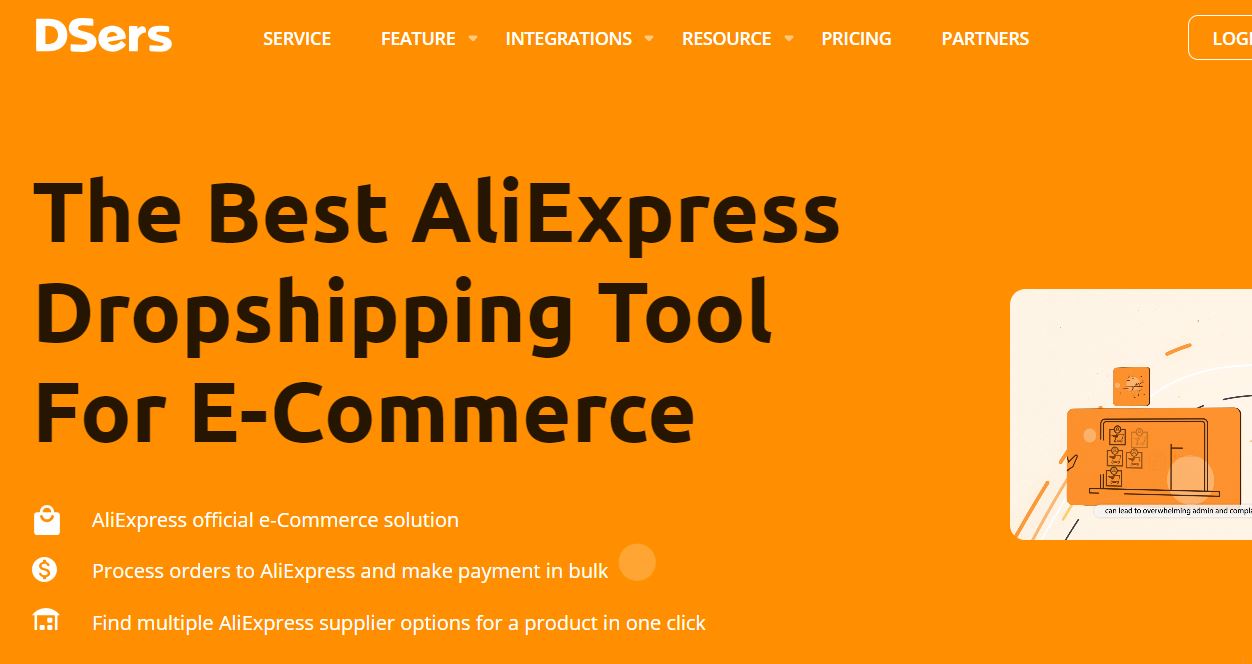 For stores using AliExpress for sourcing products, Dsers can save you time on manual tasks like product listing, order management, and inventory. It provides a convenient way to monitor and fulfill orders directly from AliExpress.
10. Thrive Themes
Thrive Themes offers conversion-focused WordPress themes and plugins designed for ecommerce sites. Their products include:
– High-converting theme templates for selling online
– Page builder with drag and drop design
– Cart abandonment plugins to recover lost sales
– Countdown timers and other scarcity tools
– Product filters and other enhancements
If you plan to run your store on WordPress, Thrive Themes provide design and functionality focused on boosting sales. Features like cart recovery can significantly increase conversions for a dropshipping store.
11. Privy
Privy is an email marketing and automation platform great for dropshipping stores. It provides features like:
– Email opt-ins with popups and contact forms
– Customer targeting and segmentation
– Automated email sequences for engagement
– Abandoned cart recovery emails
– Automated SMS and Facebook messaging
Privy makes it easy to capture leads and run targeted campaigns. The automation features are handy for dropshipping, allowing you to set up workflows tailored to business needs. This helps maximize conversions and sales.
12. Jungle Scout
Jungle Scout is one of the most popular Amazon dropshipping tools.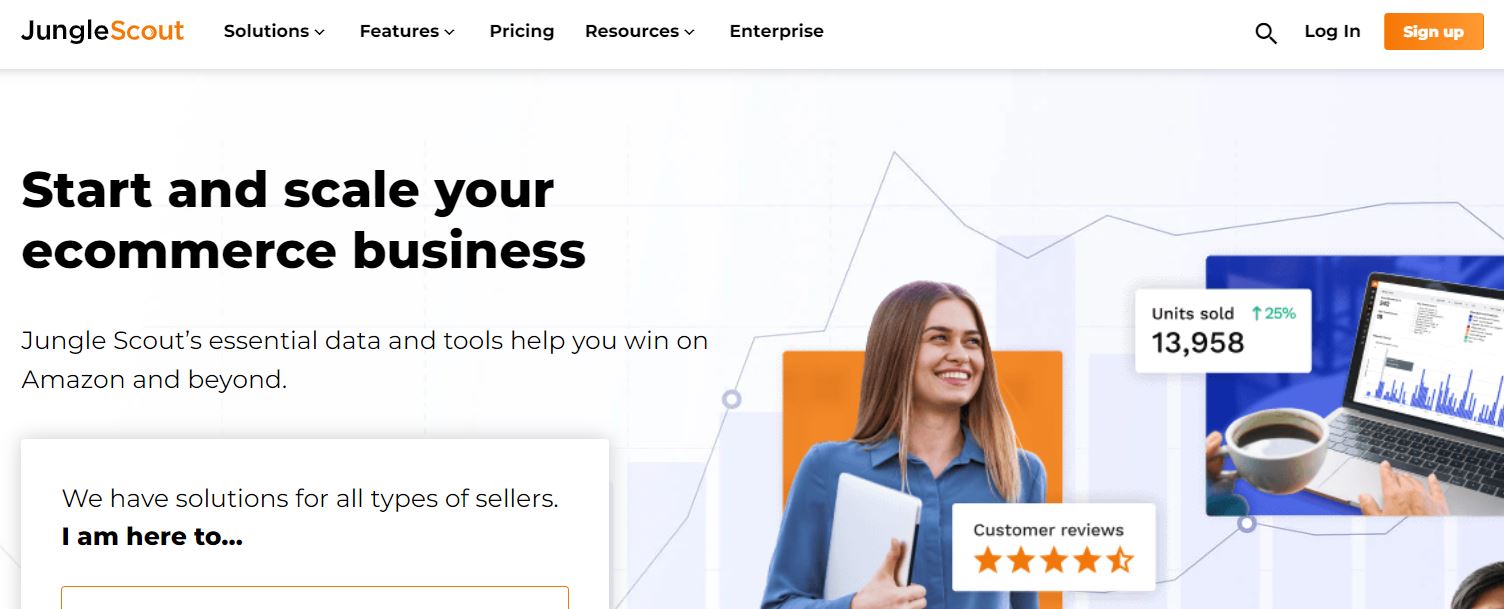 It provides valuable data to find and analyze winning products, including:
– Amazon product research tools
– Sales, revenue, and competition data
– Product tracking and alerts
– Supplier databases
– Profit and ROI analysis
For successfully dropshipping on Amazon, Jungle Scout is invaluable. It enables you to systematically find high-potential products optimized for Amazon. Useful data and analysis help minimize risks and maximize success.
13. Inventory Source
Inventory Source provides a managed dropshipping service focused on automation. Some key features include:
– Automated order routing and fulfilment
– Real-time inventory tracking
– Consolidated reporting dashboard
– Customer service automation
– Integrations with various sales channels
By providing a fully managed automation service, Inventory Source frees up sellers' time for sales and growth. All critical processes like orders and inventory are handled through their automated fulfilment platform.
14. Dropship Profit Map
Dropship Profit Map is a tool for identifying top selling aliexpress dropshipping products for your niche. Its analysis includes:
– Top stores and suppliers on AliExpress
– Best selling items and categories
– Revenue and order volume estimates
– Sales trends and seasonality data
For AliExpress dropshipping, this intelligence helps you quickly recognize opportunities within your niche. By revealing top stores and profitable products, Dropship Profit Map provides a leg-up on product research.
15. ecomhunt
Ecomhunt is a dropshipping tool focused on product discovery. It leverages data sources like AliExpress and Google Trends to find trending products. Features include:
– Trending products dashboard updated daily
– Product analysis including reviews and ratings
– Filtering by metrics like orders, price, and shipping
– Chrome extension for product research
For dropshippers struggling to identify winning products, Ecomhunt provides valuable crowd-sourced data and analysis. By revealing best-sellers and hot trends, it can help you select products shoppers are most likely to buy.
16. Google Analytics:
A powerful analytics tool that provides insights into your website traffic and customer behavior.
17. Klaviyo:
Klaviyo is a marketing automation platform specifically designed for e-commerce businesses.
18. Canva:
Canva is a user-friendly graphic design tool that help you to create eye-catching product images, banners, and social media posts.
19. Buffer:
Buffer is a social media scheduling tool that helps you plan and publish your content on various social media platforms.
20. Trustpilot:
Trustpilot is an online review platform where you can collect and display customer reviews to build trust and credibility.
21. Google Keyword Planner:
It is a tool that helps you discover relevant keywords for your product listings and optimize your SEO.
22. SEMrush:
It is an all-in-one digital marketing tool that allows you to analyze your competitors, track rankings, and monitor your online presence.
23. Google Trends:
A tool that provides insights into the popularity and search volume of specific keywords over time.
Conclusion
Dropshipping businesses have access to a wide array of tools catering to different parts of ecommerce operations. Major needs like store building, supplier integration, order automation, and analytics are covered by a range of capable platforms.
For those starting out, priorities may include store setup, initial supplier sourcing, and multivariate testing. Important long-term considerations are automation, analytics, and marketing tools. With the right selection of solutions, dropshipping entrepreneurs can minimize manual efforts and maximize sales growth.