Do you want to become a successful dropshipping business? I received 6 email requests for dropshipping tips and experiences so this is the article you need.
You can refer to my recent article: 7 steps to a successful dropship business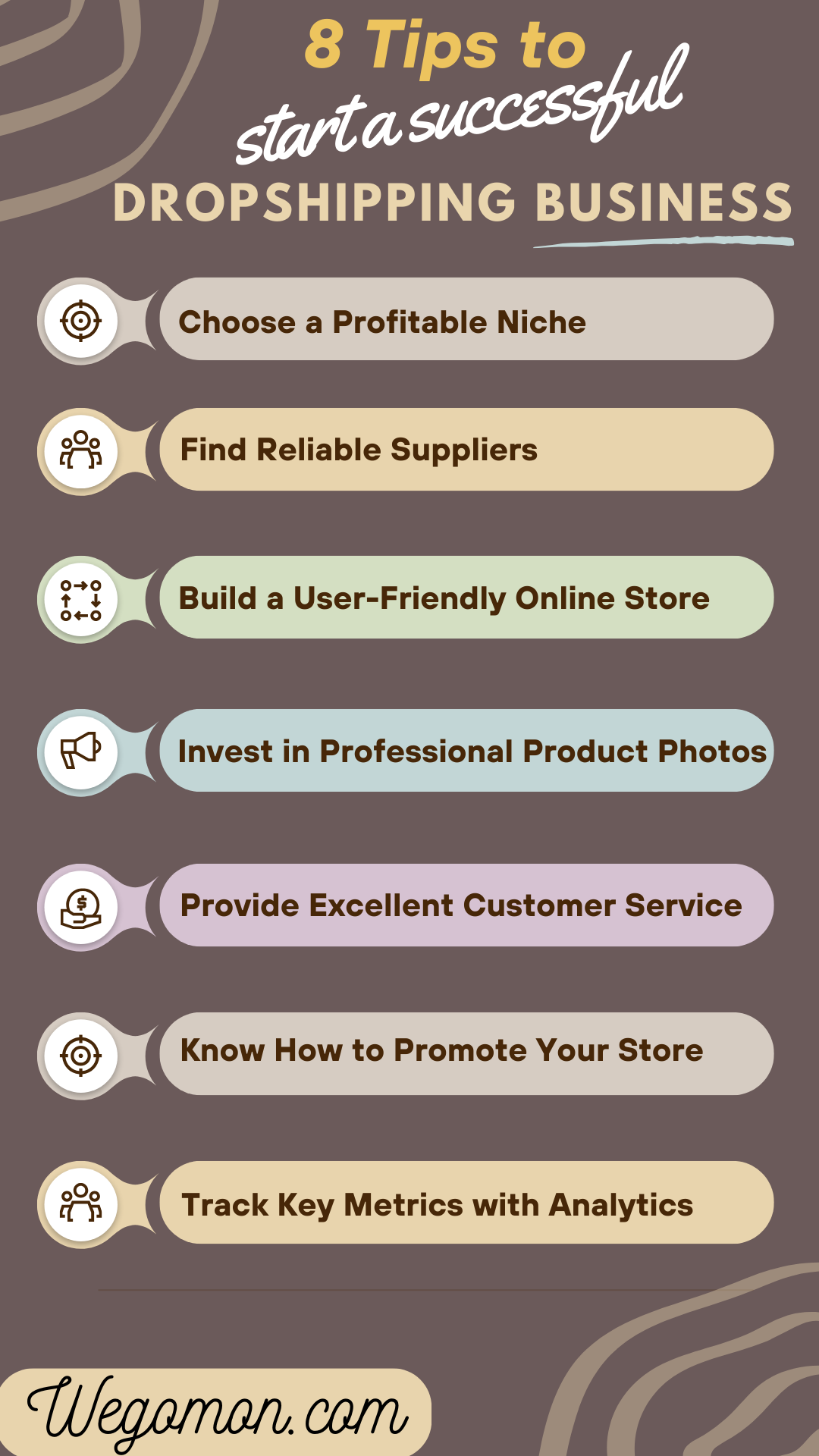 1. Choose a Profitable Niche
Choosing the right niche is one of the most important steps when starting a dropshipping business. You want to select a niche that has enough demand where you can make sales, but that isn't overly saturated with competition. Use keyword research tools to find profitable niches that align with your interests and have strong buyer intent. Avoid overly broad niches that will be hard to dominate. niche with less competition.
Key factors to consider when selecting a niche:
– Search volume and demand – Enough people should be searching for related keywords each month. This indicates interest and demand.
– Competition – High competition makes it hard to rank high in search engines. Find a niche with lower competition to have an easier time being found.
– Passion – Having a personal interest or experience in the niche makes things easier. You'll have an easier time creating content and connecting with customers.
– Profit margins – Research typical profit margins for products in the niche. Higher margins mean more profit for your business.
– Supplier availability – There need to be enough suppliers and products available in the niche for your business to have options.
– Long-term viability – Choose an evergreen niche with long-term business potential, not just a passing trend.
2. Find Reliable Suppliers
Finding reliable suppliers is crucial for any dropshipping business. You want suppliers that have high-quality products, good prices, and excellent fulfillment services.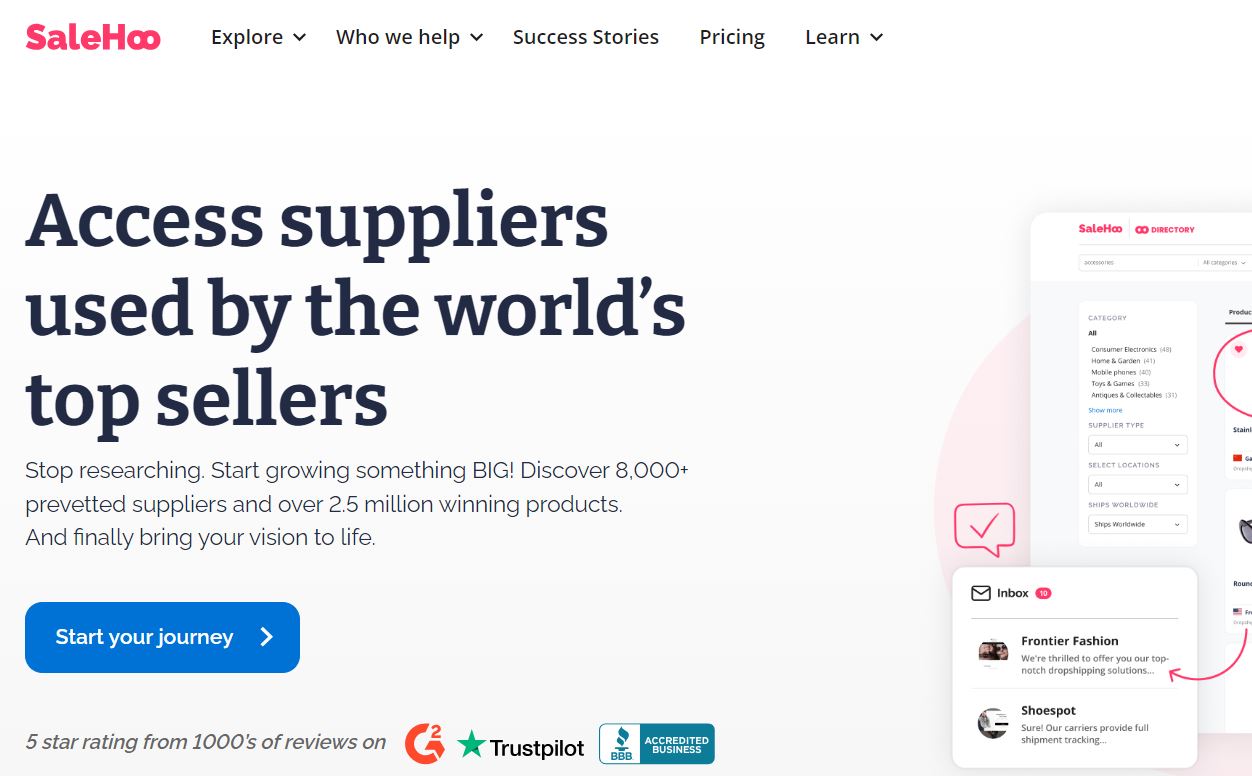 Thoroughly research potential suppliers and look for the following:
– Reliable shipping times – They should consistently ship orders out quickly to avoid customer complaints.
– Positive supplier reviews – Check sites like TrustPilot and forums for positive experiences from other dropshippers.
– Reasonable product cost – Their wholesale product pricing should allow you sufficient room to make a profit.
– Wide product selection – They should carry a large inventory with multiple options in your niche.
– Order fulfillment services – Suppliers that handle fulfillment make the process hands-off for you.
– Good supplier communication – You want a supplier that is responsive to questions and issues.
3. Build a User-Friendly Online Store
Your ecommerce store needs to look professional and be easy for customers to navigate. Shopify and WooCommerce are two good platforms to build your dropshipping store. Some tips for creating a high converting store:
– Use an attractive, minimalist theme – Avoid cluttered or overly flashy themes. Opt for clean and professional.
– Make navigation intuitive – Menus and search need to make it easy for customers to find products.
– Display policies and services clearly – Show shipping times, returns, etc prominently.
– Optimize page speed – Fast load times keep visitors from leaving your site. Compress images, minify code, etc.
– Make checkout seamless – Reduce checkout friction with guest checkout and streamlined payment.
– Show security badges – Display trust badges like Norton and SSL to build credibility.
Take the time to thoroughly optimize your store's design, navigation, and UX. This will maximize conversions.
4. Invest in Professional Product Photos
High-quality product photos can make or break conversions for your dropshipping store. Invest in a professional photographer or photographer service to take lifestyle photos of your products. Avoid using supplier stock photos, as they look generic.
Some tips for excellent product photography:
– Show product in use – Lifestyle photos depicting products being used or worn make them relatable.
– Create flat lay shots – Photograph an arrangement of products together with complimentary props.
– Optimize image style for niche – Certain styles work better for fashion, outdoors, tech, etc.
– Use attractive backgrounds and lighting – Simple, clean backdrops and soft lighting are appealing.
– Get multiple angles – Get shots of all sides and details the customer would want to see.
– Retouch carefully – Minor retouching is okay, but avoid heavily edited unrealistic photos.
– Format images consistently – Use similar formats, sizes, and file types across your store for uniformity.
Investing in pro photography will pay dividends through higher conversions and sales.
5. Price Products Competitively
Finding the right pricing strategy is important for profitability. You want to keep prices low enough to be competitive, but high enough to make sufficient profit. Use these tips to determine optimal pricing:
– Research competitor pricing – See what similar items are priced at then price yours competitively.
– Factor in all costs – Your product cost, shipping, transaction fees, and other expenses. Price above the total costs.
– Consider perceived value – For designer items, pricing slightly above competitors can increase perceived value.
– Test different prices – Try raising and lowering prices in small increments to find the revenue-maximizing price.
– Bundle products – Offer bundled sets at a discounted rate to increase order value.
– Use psychological pricing – Just under pricing like $49.99 can perform better than $50.
– Offer promotions – Coupons, sales, and special deals encourage purchases and let you test pricing.
Continuously analyze your pricing strategy and experiment to maximize both profit margins and order volume.
6. Provide Excellent Customer Service
Providing exceptional customer service is key to retaining buyers and getting repeat purchases and referrals.

Some tips for boosting customer satisfaction:
– Respond quickly – Answer inquiries within 24 hours, if not sooner. Quick responses show you care.
– Be helpful and courteous – Address issues in a friendly manner and avoid defensive language.
– Offer quick shipping – Fast fulfillment leaves customers satisfied.
– Accept easy returns – Hassle-free returns policies take the risk out of purchasing.
– Follow up proactively – Check in with customers to ensure they are happy with their purchase.
– Request feedback – Solicit reviews to improve any issues and build social proof.
– Apologize for mistakes – If issues occur, apologize sincerely and offer resolutions.
Providing an amazing customer experience will turn buyers into loyal brand advocates.
7. Know How to Promote Your Store
You need to actively promote and market your dropshipping store to drive traffic and get sales. Some effective marketing strategies include:
– Optimize your site for keywords in your niche with keyword-rich content and technical SEO best practices. This will improve search engine rankings so you appear higher in results for relevant searches.
– Run ads and post engaging content frequently on social platforms like Facebook, Instagram, etc. to reach your target demographic.
– Build an email subscriber list to market to. Send out promotions, content, and other updates to turn subscribers into customers.
– Partner with relevant social media influencers or bloggers to promote your products to their followers. Offer free products or affiliate commissions.
– Create paid ads through platforms like Google Ads and Facebook Ads targeting ideal demographic and interest profiles. Retarget people who've visited your site.
Diversify your marketing across multiple channels for the widest reach and impact. The more targeted traffic you drive, the more sales you'll make.
8. Track Key Metrics with Analytics
Analytics platforms are vital for assessing your store's performance and identifying areas for improvement.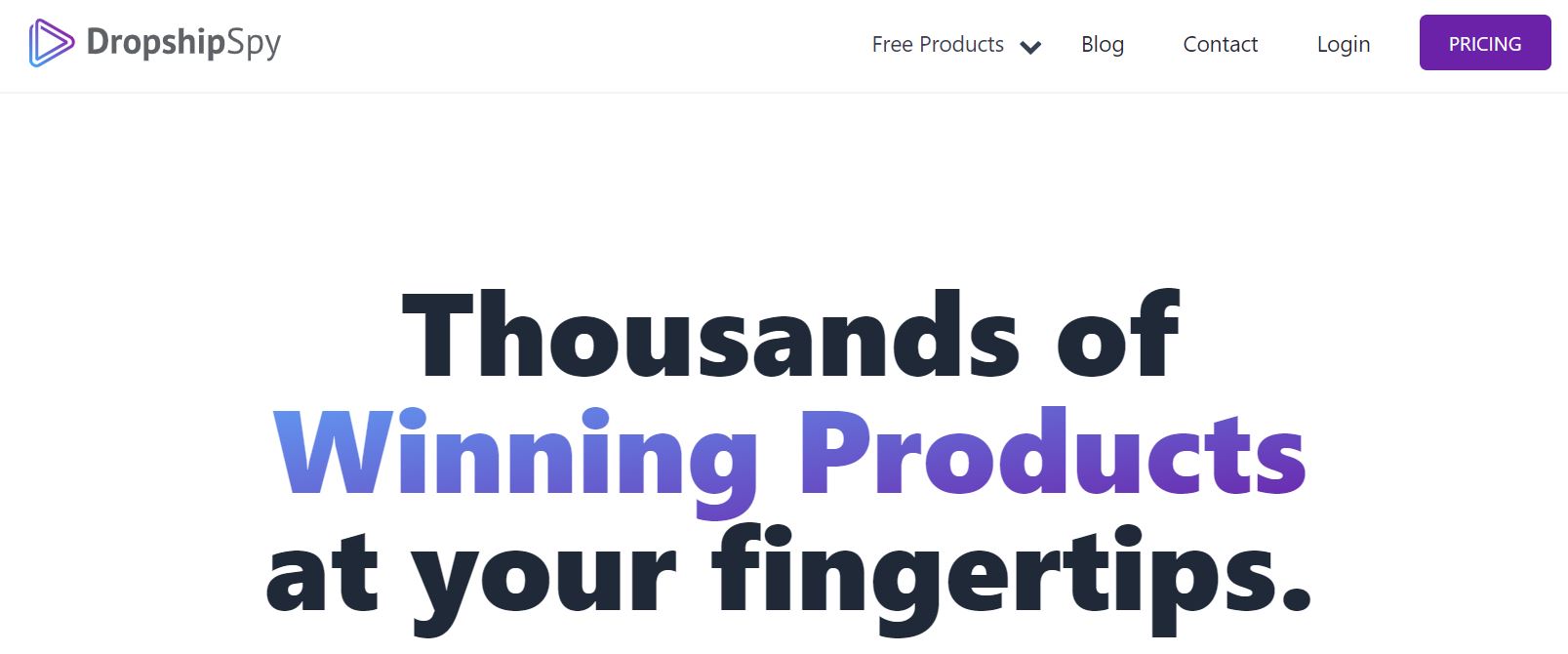 Integrate Google Analytics or a similar platform to track:
– Traffic volume – See how many visitors your store receives over time. Traffic should increase as you market.
– Top landing/exit pages – Identify which pages get the most entrances and exits to diagnose issues.
– Bounce rate – High bounce rates may indicate poor page experience. Analyze high-bounce pages to improve engagement.
– Conversion rate – Monitor the percentage of visitors that convert into customers. An increasing rate means improvements.
– Top converting products – See which products get the most purchases to double down on those offerings.
– ROI of marketing campaigns – Measure sales and revenue from each marketing channel to determine the most profitable ones to scale.
Consistently monitoring key metrics lets you see what's working and optimize accordingly. This measurable data is crucial for growth.
Conclusion
In summary, launching a profitable dropshipping business takes strategic planning and persistent effort. Choose a niche wisely, form supplier relationships, build an online store, and invest in marketing. Focus on providing exceptional customer service through competitive pricing, fast fulfillment, and hassle-free returns. Leverage data to incrementally improve over time. With the right approach, dropshipping can provide a scalable and rewarding business model.