Do you want to open a shop to do business on Etsy? Yes, Etsy along with Amazon are among the leading online marketplaces in the world today.
Last month, I published the article 7 steps to create a successful Etsy/Amazon Store and I wanted to provide you with additional useful information below. Hope it is useful, if you need more content, please leave a comment.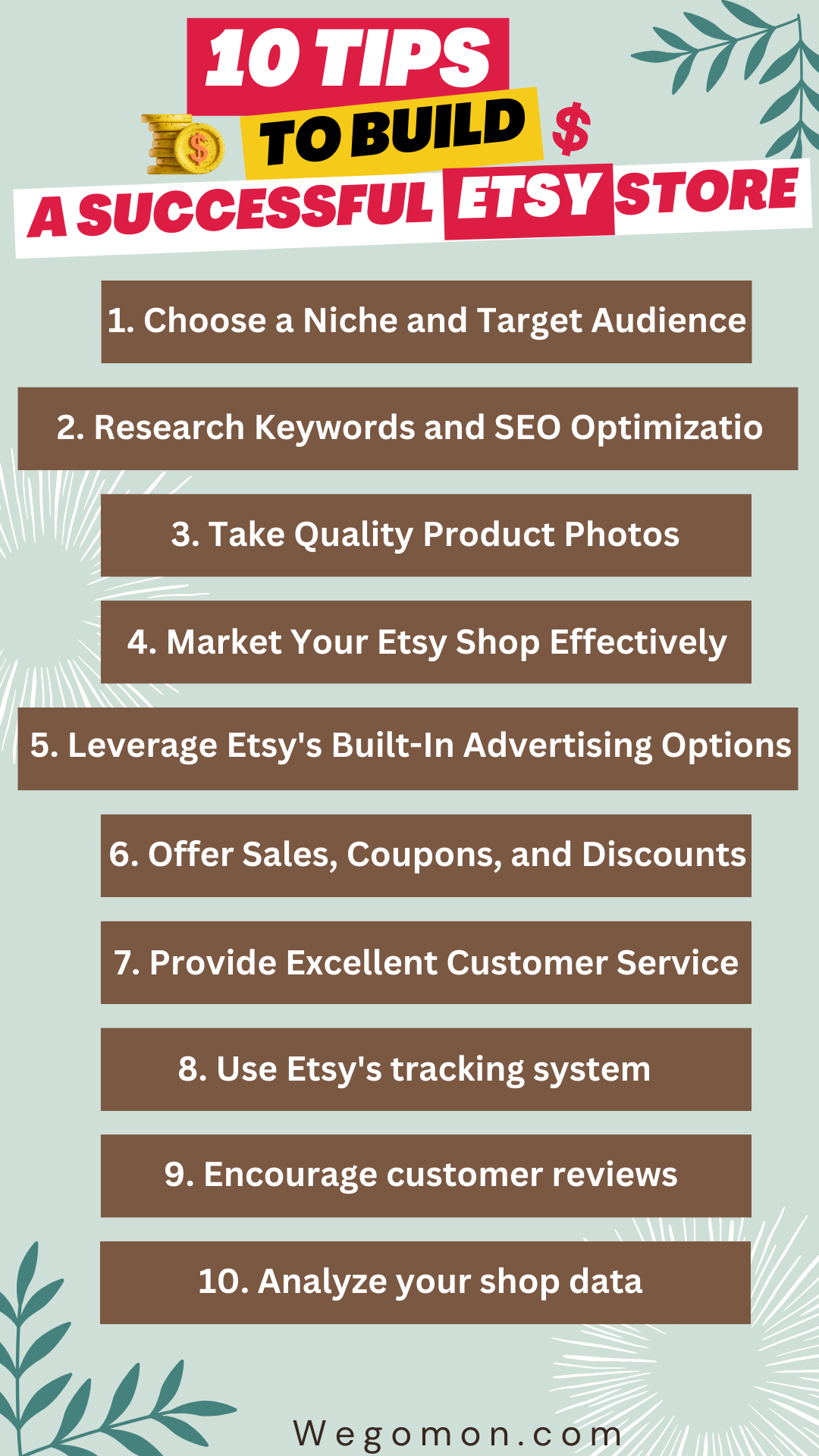 1. Choose a Niche and Target Audience
When starting an Etsy store, it's important to identify a specific product niche and target audience. This will help your shop stand out in the crowded Etsy marketplace. Take time to research different product categories and analyze competitors. Identify gaps in the market that your products can fill. Once you've settled on a niche, create products tailored to your target audience.
Key Steps:
– Brainstorm product ideas you're passionate about making
– Analyze Etsy marketplace for gaps
– Identify target customer demographics and preferences
– Craft products suited for your niche and audience
Focusing on a niche helps attract ideal customers. Making products your audience loves leads to success on Etsy.
2. Research Keywords and SEO Optimization
Keyword research is vital for getting your Etsy listings found. Identifying high-traffic, low-competition keywords helps maximize visibility. Optimize your shop and product listings for these terms.
Key SEO Tips:
– Use Etsy Rank and other tools to find relevant keywords
– Include keywords in titles, tags, descriptions, and item specifics
– Write SEO-friendly product descriptions
– Renew best-performing listings frequently
Optimizing your shop and listings for key terms helps you rank higher in Etsy's search results. Higher visibility leads to more sales.
3. Take Professional Quality Product Photos
Great product photography is essential for making sales on Etsy. Invest in a quality camera and lighting equipment to showcase your items attractively. Photograph products against plain backgrounds. Take clear, well-lit, high-resolution photos from multiple angles.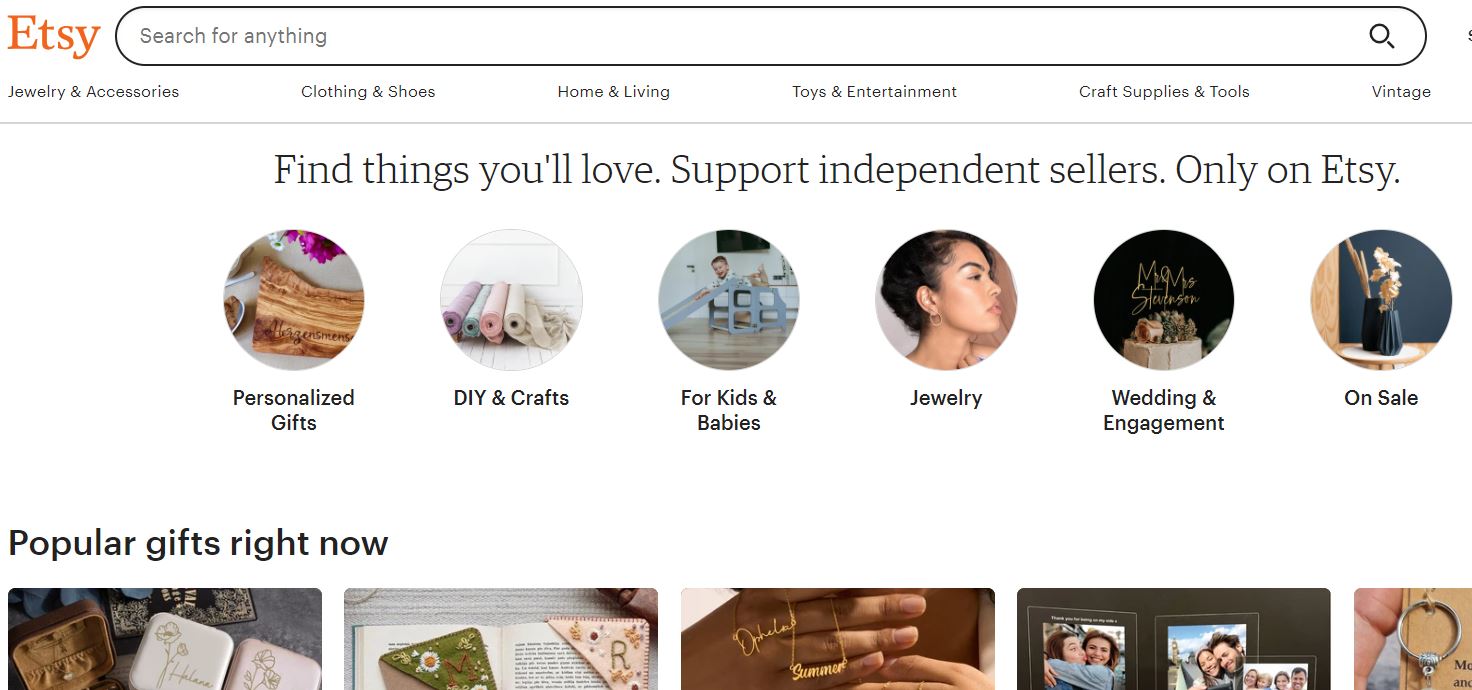 Photography Tips:
– Use DSLR camera with macro lens
– Set up a mini photo studio with lighting
– Take photos against a white or colored backdrop
– Capture details and alternate angles
– Edit photos to optimize brightness and quality
Professional photos attract buyers and boost confidence in your shop. Well-photographed products convert better into sales.
4. Market Your Etsy Shop Effectively
Use diverse marketing strategies to promote your Etsy shop. Create social media accounts to share products and build an audience. Run targeted Etsy and Facebook ads. Offer incentives for customers to share your shop. Network and collaborate with influencers.
Promotion Ideas:
– Create Instagram, Facebook, and Pinterest accounts
– Post on social media daily
– Run Pinterest product pin ads
– Partner with influencers/bloggers to promote products
– Enable social sharing incentives
Promoting across channels helps drive targeted traffic and sales. Marketing is essential for Etsy growth.
5. Leverage Etsy's Built-In Advertising Options
Etsy provides integrated advertising tools like Promoted Listings that make it easy to get your shop seen. Use these native options to get your products in front of high-intent buyers actively searching on Etsy.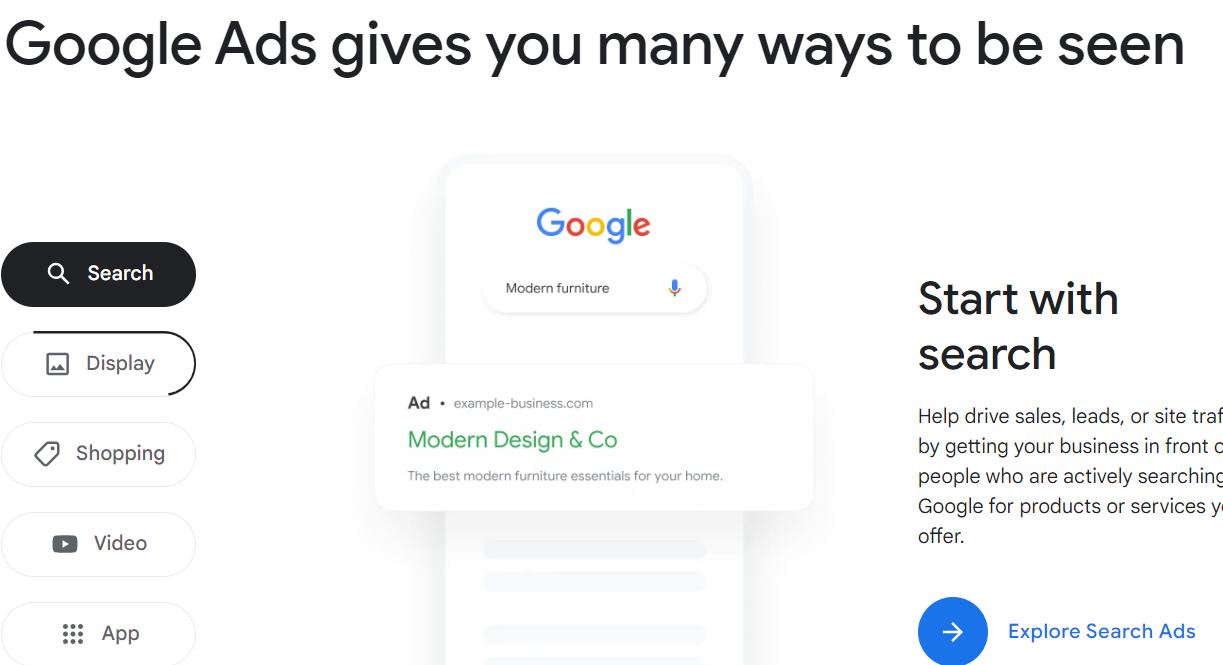 Etsy Ad Tips:
– Use Promoted Listings to boost priority in searches
– Set effective budgets and bids for ads
– Target ads to relevant keywords and seasons
– Track ad performance with analytics
– Continually optimize based on data and learnings
Etsy's advertising solutions directly reach motivated shoppers ready to buy.
6. Offer Sales, Coupons, and Discounts
Offering special sales, discounts, and coupon codes boosts conversion rates. Provide first-time buyer promos and loyalty rewards. Send coupon codes via email lists and social channels. Run sitewide sales during peak seasons or holidays. Discount Best Practices: Offer sitewide discounts for holidays or occasions Provide exclusive promo codes in marketing channels Reward return customers with loyalty coupons Create limited-time flash sales events Partner with vendors to offer bundled discounts Strategic promotions incentivize purchases and help acquire new customers.
7. Provide Excellent Customer Service
Go above and beyond to deliver exceptional customer service. Be highly responsive to convos and questions. Offer fast shipping and processing. Follow up post-purchase to ensure satisfaction. Provide resources like FAQs and support channels.
Tips to Provide Excellent Customer Service:
– Respond promptly to customer inquiries, showing that their concerns are a top priority.
– Personalize your interactions by addressing customers by name and using a friendly tone.
– Be knowledgeable about your products, providing accurate and detailed information.
– Offer proactive solutions to any issues to ensure customer satisfaction.
– Provide clear and transparent communication regarding shipping details, tracking numbers, and delivery times.
– Handle returns and refunds efficiently, aiming for a hassle-free experience for the customer.
– Show appreciation by including thank you notes or small surprises in packages as a token of gratitude.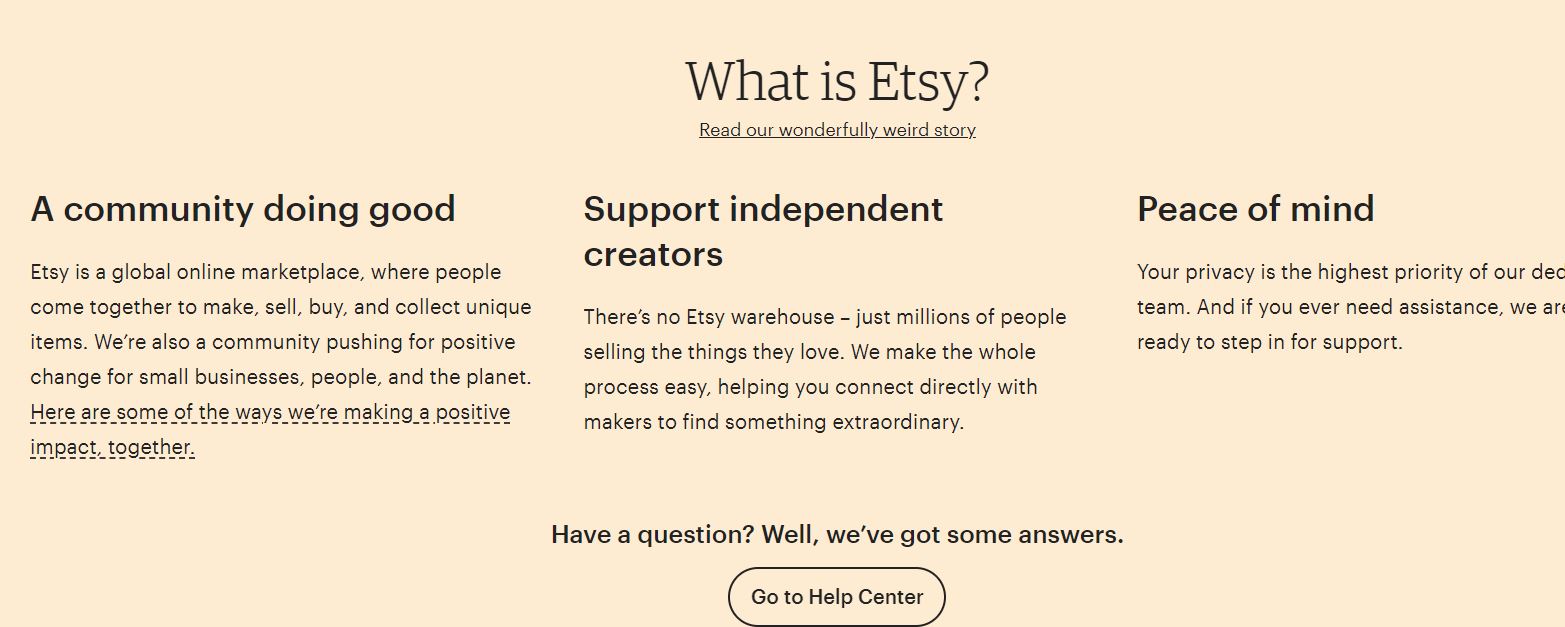 8. Use Etsy's tracking system
Etsy's tracking system allows customers to track their orders from your shop to their doorstep. This helps build trust and reduce customer anxiety. Don't forget to add tracking information for every order. Enabling tracking through Etsy or purchasing shipping labels through Etsy will automatically update the tracking status. This way, your customers can easily follow their shipment's progress through each step from "Pre-Transit" to "Delivered." Seeing those updates provides peace of mind and builds excitement as delivery day approaches! Tracking boosts customer satisfaction.
9. Encourage customer reviews
Positive customer reviews and star ratings are absolutely essential for any Etsy shop's success. But many happy customers simply forget to leave reviews unless prompted. Make it easy for them! Set up an automated email to go out a few days after each shipment is delivered gently asking the customer to leave a review if they were satisfied. Feedback helps your shop appear more legit to potential buyers.
10. Analyze your shop data
Etsy provides sellers with a variety of data insights, such as traffic sources, sales trends, and customer demographics. Use this data to identify areas where you can improve your shop and products.
Take advantage of all the data Etsy makes available to sellers in the backend analytics dashboard. Look at your shop traffic stats, best-selling items, conversion rates, peak sales times, average order value, and more.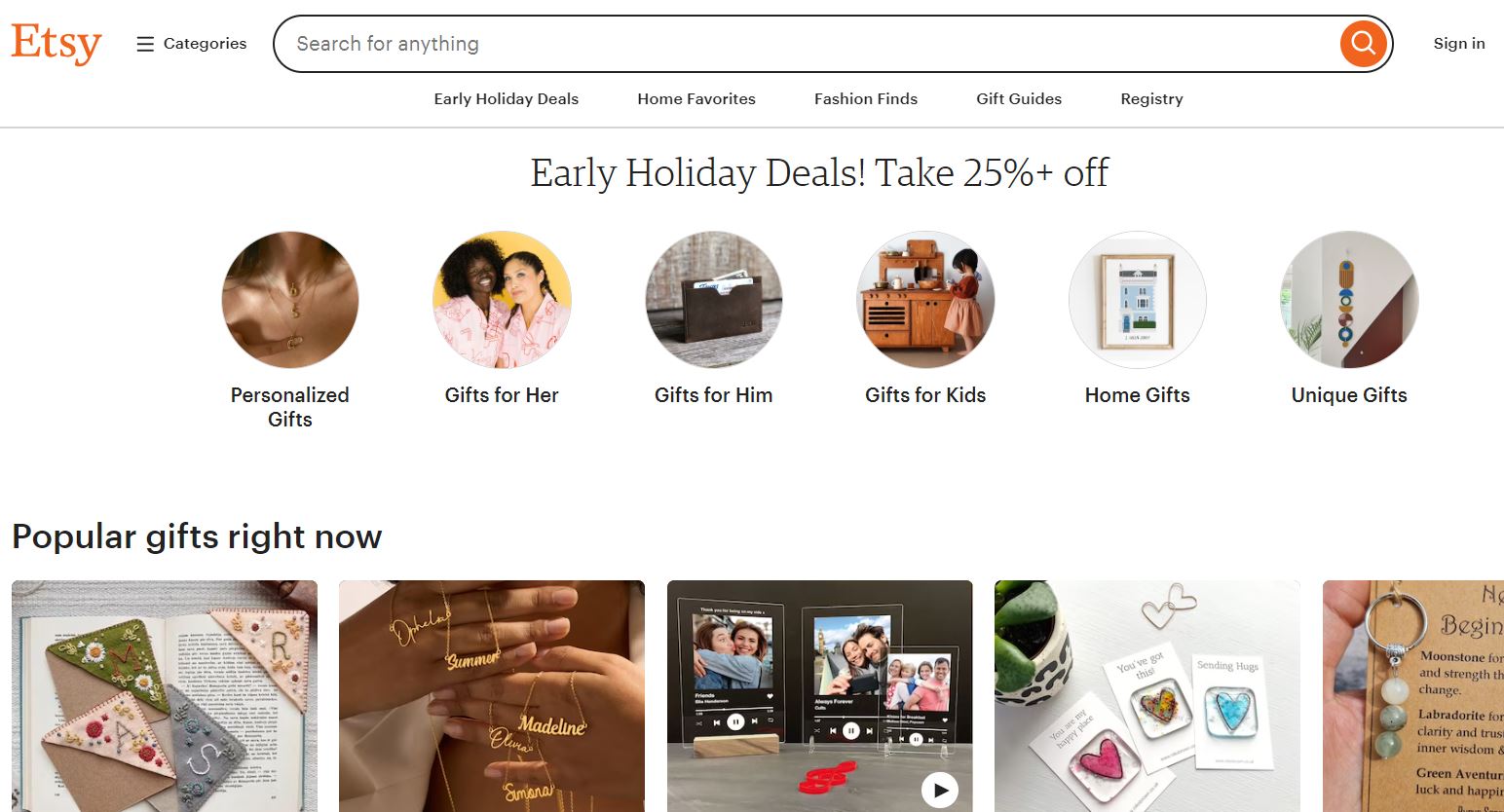 You can even see demographic info on your customers like location and language. Dig into this intel to glean insights that will help you refine your SEO, marketing approach, product lineup, pricing, and overall business strategy for greater success. Data is your friend!
Conclusion
Building a thriving Etsy shop takes time, effort, persistence, and patience. By continually improving in the areas above, you can attract more customers, drive repeat sales, keep buyers happy, and grow your small business on Etsy long-term.