In this post, I will share Jessica Lee 's experience, she has had sales of over $700,000 in the past 12 months.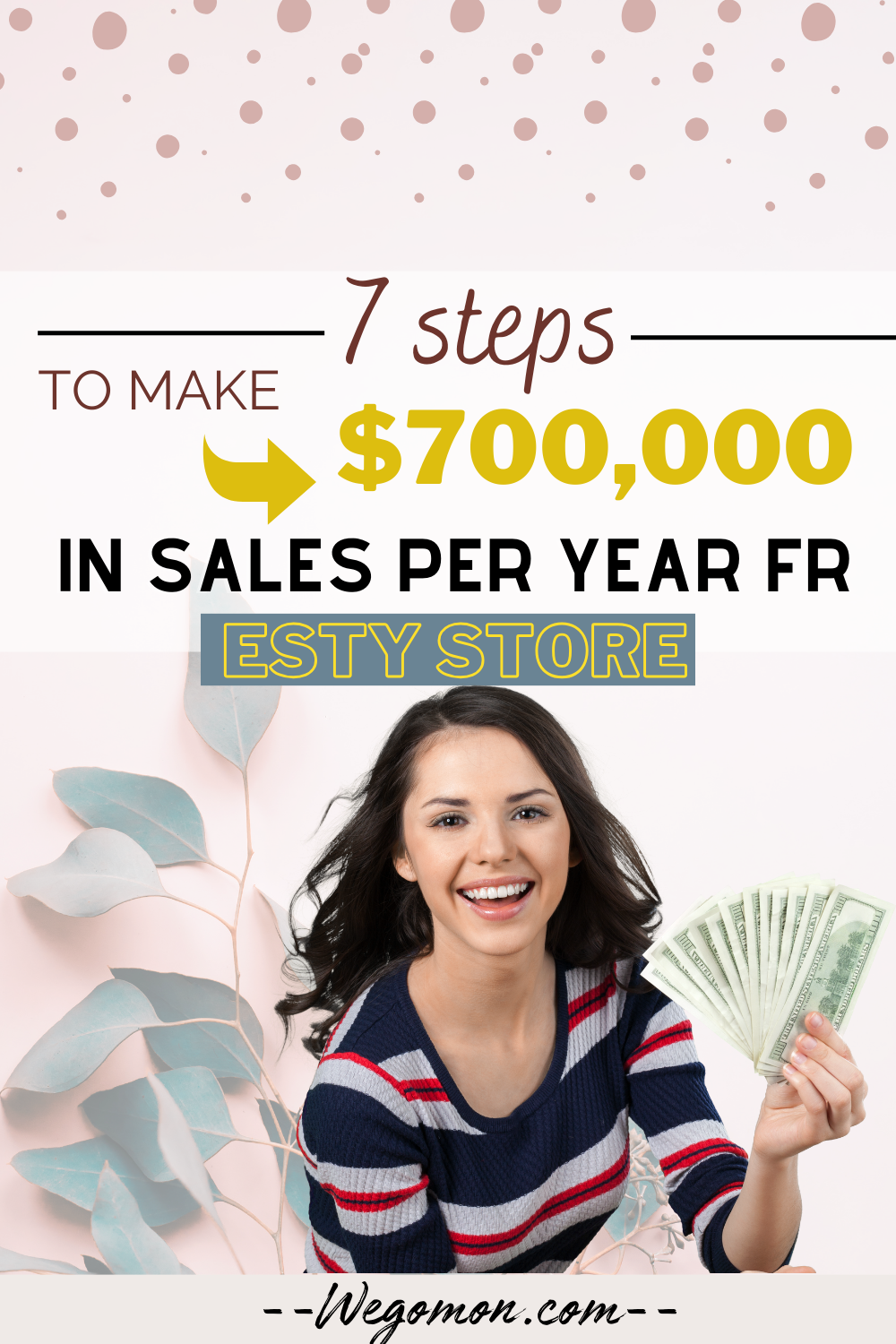 Jessica Lee has been a customer of mine since 2021, she is increasingly improving her skills in researching and creating products for her store.
Step 1: Choose Your Niche
Niche is definitely the most important topic that you will have to learn about first. In the section below, Jessica Lee shares some experiences in choosing a niche as follows:
Consider your personal interests and passions as a starting point.
Research popular trends and products on Etsy/Amazon to identify potential niches.
Analyze the competition within each niche to determine its profitability.
Assess the target market's demand for products in a particular niche.
Choose a niche that allows you to showcase your unique skills or expertise.
Ensure your chosen niche has room for growth and diversification.
The most popular niches on Etsy/Amazon:
Decals
Dresses
Gifts
Prints
T-Shirts
Wall Decor
Art and Collectibles.
Bags and purses
Beads
Books
Books, Movies, and Music.
Candle
Charms
Clothing
Craft Supplies and Tools.
Dangle & Drop Earrings
Graphic designs
Dining and Serving
Electronics and Accessories.
Hats and Caps
Home and Living.
Home decor
Jewelry
Mugs
Notebook and journal
Organic cosmetics
Paintings
Papercraft
Pendants
Phone case
Pins
Posters
Sewing and Crochet Pattern
Sticker
Toys & baby items
Vintage items
Step 2: Research Your Market
Almost every seller makes the mistake of not researching the market and competitors. There are many tools for research such as Google trends, Google keyword planner, direct search on Amazon/Etsy…
Here are some experiences from Jessica Lee:
Discover what sets your products apart from others and target a specific audience.
Study successful shops in your niche to understand their pricing, product range, and customer reviews.
Use tools like EtsyRank or Marmalead to find relevant keywords that can improve your shop's visibility.
Price your products competitively based on factors like material costs, labor, and market demand.
Read customer feedback on similar products to understand what customers appreciate.
Add your products to Instagram/Pinterest/Reddit to get more sales.
Step 3. Product mindmap
Try to makes your products unique andappealing to your target customers. You'll also want to consider pricing your products appropriately based on the cost of materials and the amount of time it takes to create each item.
When creating products, keep in mind:
Try to create something unique and attractive to your target customers.
Make sure yours stands out from the crowd and offers something different than what's already available on Etsy.
Appropriate product pricing.
Tips to create quality products:
Stand out from the competition by offering one-of-a-kind products that can't be found anywhere else.
Use only the best materials to ensure your products are durable and long-lasting.
Pay close attention to every aspect of your pr0duct, from packaging to labeling, to create a professional and polished look.
Research similar products on Etsy and price yours competitively without undervaluing your work.
Highlight the features and benefits of your product.
Create in high-quality photos that showc your product's unique qualities.
Provide prompt responses, fast shipping, and go above and beyond to exceed customer expectations.
Develop a cohesive brand identity across all aspects of your Etsy shop, including logo, colors, fonts, etc.
Utilize social media platforms and targeted advertising campaigns to reach a wider audience.
Update market trends, customer feedback, and adapt your products accordingly.
Step 4: Set Up Etsy/Amazon Store
The first step is to choose a unique name that reflects your difference from other sellers.
Then proceed to create each product on your Etsy or Amazon store.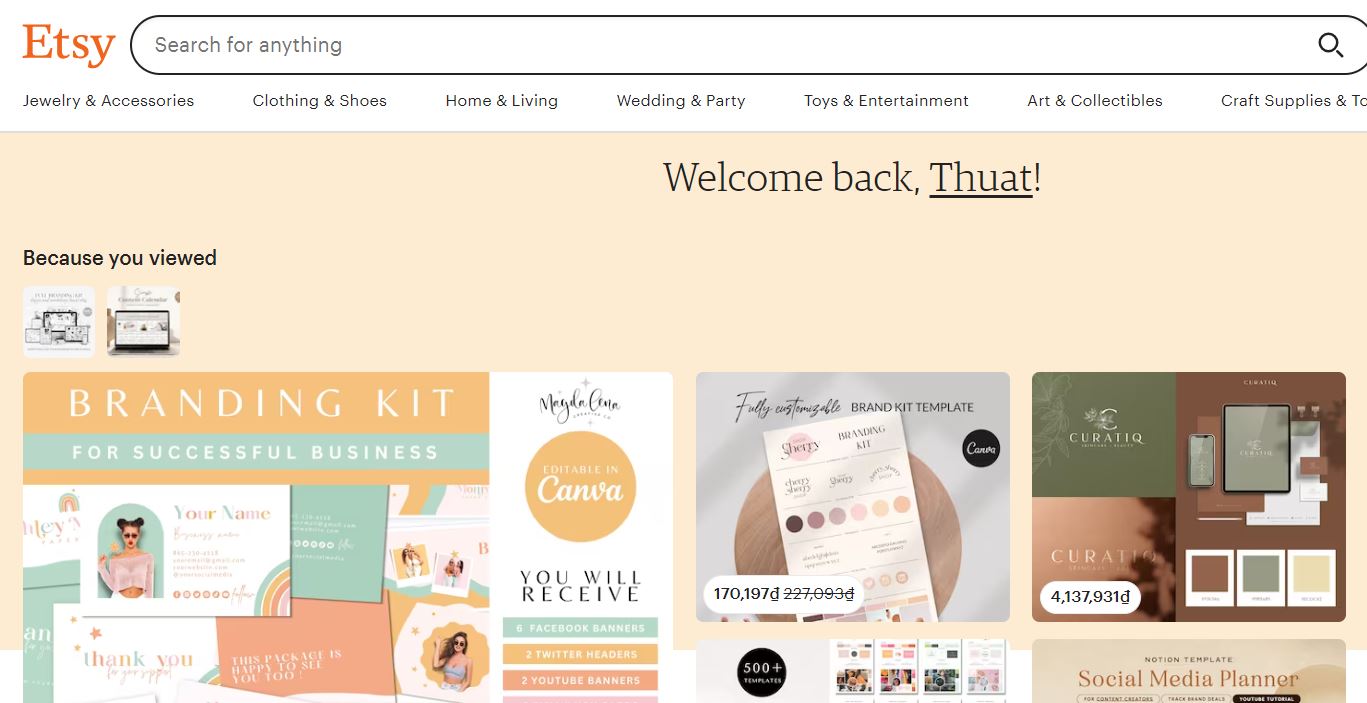 Tips to create a successful store:
Use descriptive keywords in your title, tags, and product description.
Provide clear and high-quality product images from different angles.
Write a compelling and engaging product description that highlights the benefits and features.
Offer competitive pricing and clearly state any discounts or promotions.
Emphasize key details and benefits of your product.
Include important information such as dimensions, materials used, and care instructions.
Encourage customer reviews by providing excellent customer service.
Update your listings regularly with fresh content to improve search rankings.
Step 5: Market Your Etsy Store
Tips to promote Esty store:
Utilize social media platforms to showcase your products and engage with potential customers.
Optimize your Etsy store's SEO by using relevant keywords in your product titles, descriptions, and tags.
Offer special promotions or discounts to attract new customers and encourage repeat purchases.
Collaborate with influencers or bloggers in your niche to reach a wider audience.
Participate in online communities or forums related to handmade or unique products to build brand awareness.
Use high-quality, visually appealing product photos that highlight the unique features of your items.
Provide excellent customer service and promptly respond to inquiries or feedback from customers.
Utilize email marketing campaigns to keep previous customers informed about new products and promotions.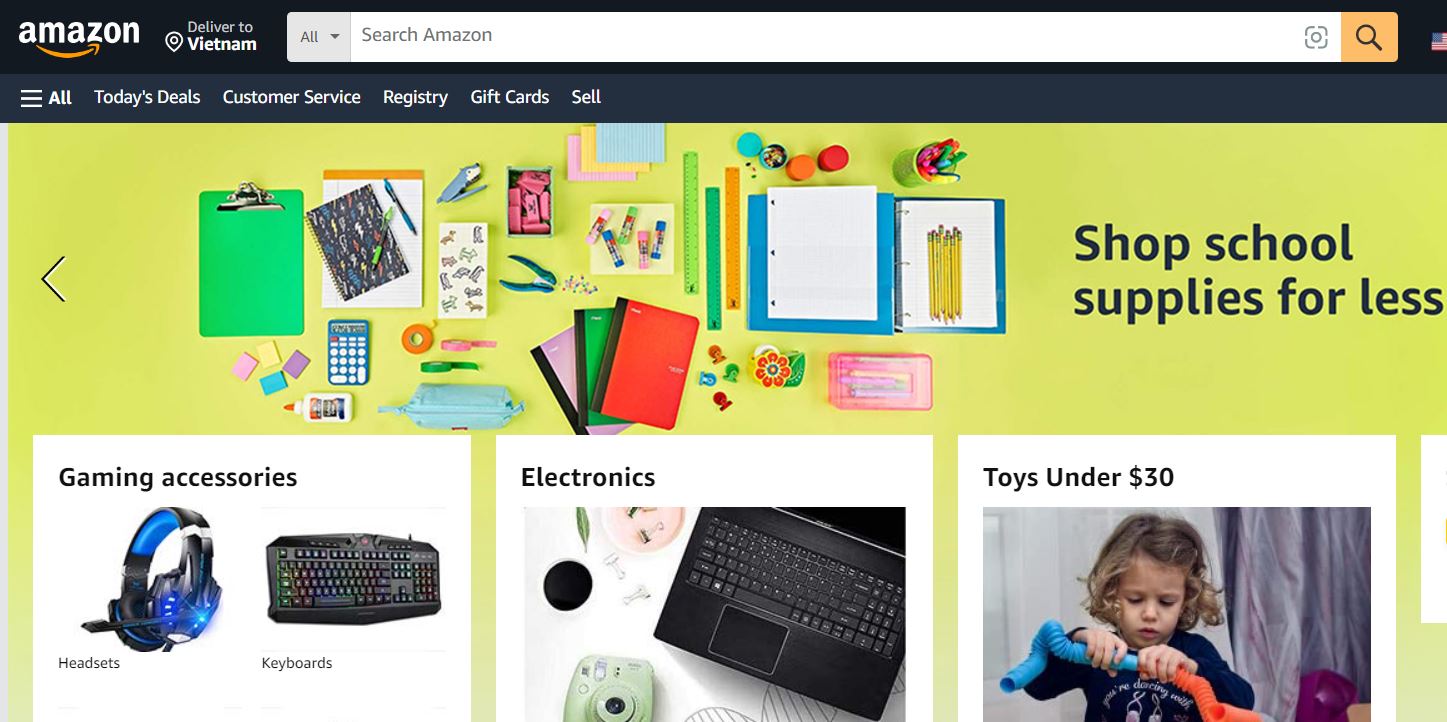 Step 6: Provide Excellent Customer Service
Respond promptly to customer inquiriies and address any issues that arise. Consider including a handwritten thank you note with each order to show your appreciattion for your customers' business.
Tips to create an Excellent Customer Service on Etsy store:
– Personalize your customer interactions to make them feel valued and appreciated.
– Respond promptly to customer inquiries and provide clear, helpful information.
– Offer a seamless and user-friendly shopping experience on your Etsy store.
– Provide regular updates on order status and shipping details to keep customers informed.
– Resolve any issues or complaints swiftly, demonstrating a commitment to customer satisfaction.
– Offer flexible return and refund policies, ensuring a hassle-free experience for customers.
– Show gratitude by sending personalized thank you notes or small tokens of appreciation with orders.
– Encourage customers to leave reviews and feedback, showcasing the positive experiences of others.
7. Measurement
In the Etsy and Amazon platforms, there are tools to effectively measure your customer sources such as coming from internal sources, from search, and from social networks.
Regularly checking your sales metrics will help you improve the performance of your Etsy/Amazon store.
Visit Wegomon for more information.