Are you looking for methods to promote your blog? There are literally hundreds of methods
is available online. However, you can never apply every method, let's focus on the 10 most popular methods as follows.
Additionally, you can refer to my old articles: 7 steps on how I make money blogging and Top 6 tips to become a successful blogger.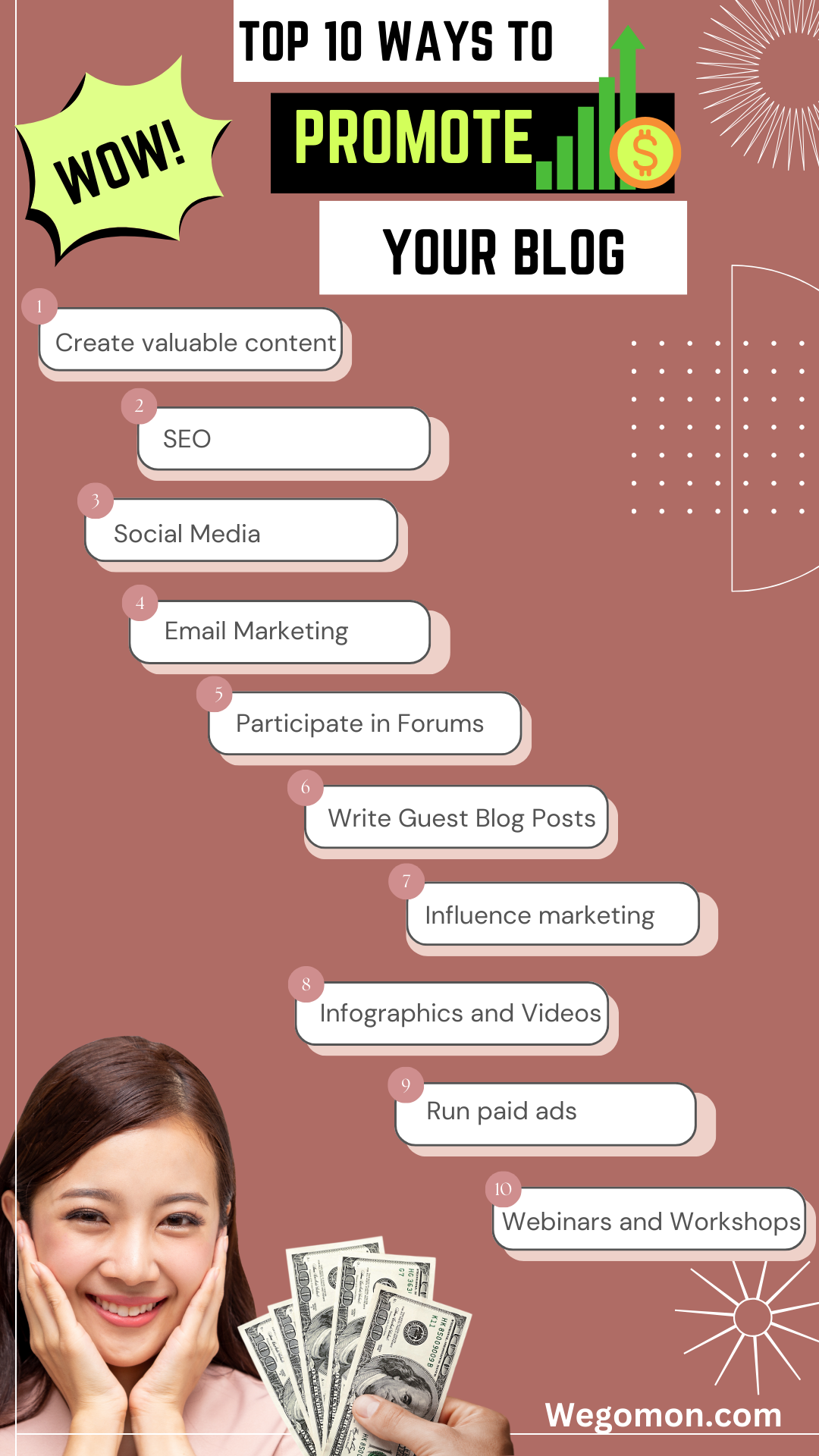 1. Create valuable content:
Most of us will be interested in the two most popular advertising methods: paid traffic and free traffic, but I have to say that content is the best method. Pro bloggers always say: content is the King.
Pros:
– Helps establish trust and authority. Readers look to quality content creators as industry experts.
– Increased readership, social shares, and backlinks. Good content market itself through word of mouth.
– Higher conversions and sales. Quality content earns you a loyal audience willing to buy from you.
Cons:
– Takes significant time and effort to research and produce high-level content.
– Quickly churning out low-quality posts may seem easier short term.
– Patience is required to see payoff from solid content as it takes time to gain traction.
Focusing on high-quality over quantity is essential for long term blog growth. Spend time creating truly useful content and the results will come. Don't get tempted by quick short term gains from subpar content.
2. Optimize Blog Posts for Search Engines (SEO)
On-page SEO is crucial for people to find your content in search engines like Google. Optimize blog posts with relevant keywords, meta descriptions, alt text, headings, etc. This gives search engines signals about your content's topic so you rank for terms people are searching for.
Optimizing your blog posts for search engines is a foundational tactic for improving your blog's visibility and reach. By including relevant keywords and metadata in your content, you make it more findable in search.
Pros:
– Increased search visibility. Your content shows up for relevant queries.
– More organic search traffic. Ranking for keywords drives new visitors.
– Free traffic source. SEO costs nothing but your time.
Cons:
– Onpage SEO alone isn't enough. Requires offpage SEO as well.
– Can take months of work before seeing significant results.
– Google algorithm changes may negatively impact rankings.
SEO should be an ongoing focus for every piece of content you create. Ignoring it means leaving easy-to-get search traffic on the table. But don't make content only to target keywords – focus on user experience.
3. Promote Blog Posts on Social Media
Social media is a powerful tool to promote your content nowaday. Most popular socia platforms are Twitter, Facebook, LinkedIn, Pinterest, Instagram….
Social media provides a megaphone to showcase your blog posts to more people. Smart promotion on social platforms extends your reach and gets your content in front of new potential readers.
Pros:
– Expand reach beyond just your existing followers and readers.
– Build community around your blog and establish yourself as an influencer.
– Drive referral traffic to your site from social platforms.
– Highly scalable. Your followers and their networks can share your content.
Cons:
– Requires staying active on multiple social channels and keeping up with changing algorithms.
– Easy to automate but difficult to go viral organically. Paid ads often needed.
– Social followers don't always convert to loyal blog readers.
A blogger can't ignore social media. But focus on quality over quantity of shares. Engage your networks authentically instead of spamming links. Social and blogging should have synergy.
4. Run Email Marketing Campaigns
Email newsletters and promotions are a great way to nurture relationships with blog subscribers. Send updates, content recommendations, special offers, and other value-adds.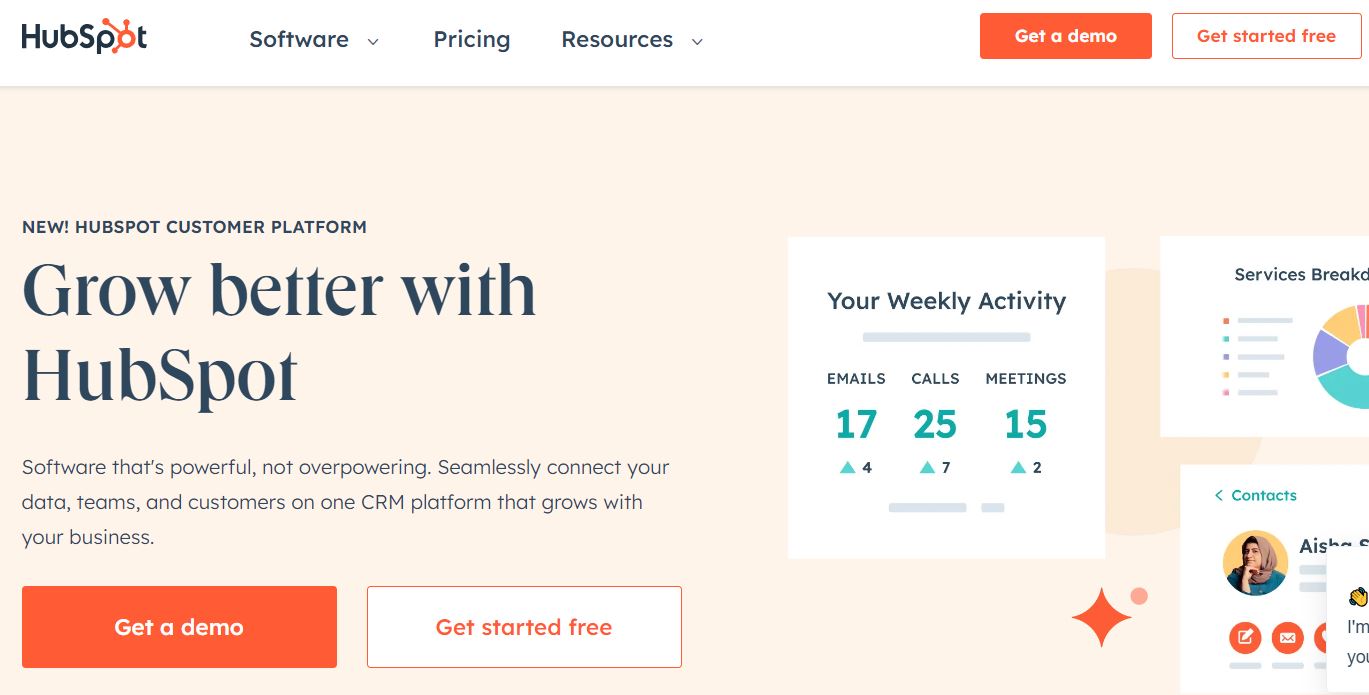 Email is still one of the most direct, effective ways to engage your blog's audience. Use email campaigns to build loyalty, promote new content, and drive conversions.
Pros:
– Direct access to subscribers who want to hear from you. Higher open rates.
– Deliver targeted content recommendations based on interests.
– Personal connection and trust built through consistent communication.
Cons:
– Managing email campaigns takes significant time and expertise.
– Subscribers can easily unsubscribe if emails aren't valuable.
– Complex autoresponder sequences require proper setup.
Don't neglect email. It converts readers into an owned audience you can continue nurturing long after they leave your blog. Provide true value with your emails.
5. Participate in Online Forums and Communities
Engaging in your industry's online forums builds connections and provides opportunities to share your expertise while linking back to your blog content.
Actively participating in online communities related to your blog's niche helps position you as an expert people look to while promoting your content.
Pros:
– Direct access to an engaged audience interested in your niche.
– Humanizes your expertise and builds trust and authority.
– Referral links send targeted, quality traffic.
Cons:
– Time-intensive to locate all relevant online communities and engage consistently.
– Self-promotion needs to be secondary goal – focus on helping others.
– Too aggressive promotion often frowned upon or banned.
Active forum participation works, but only if you genuinely engage over the long haul. Be patient and provide value without expectations.
6. Write Guest Blog Posts
Reaching out to other blogs and writing guest posts for them expands your blog's audience by exposing your expertise to new readers.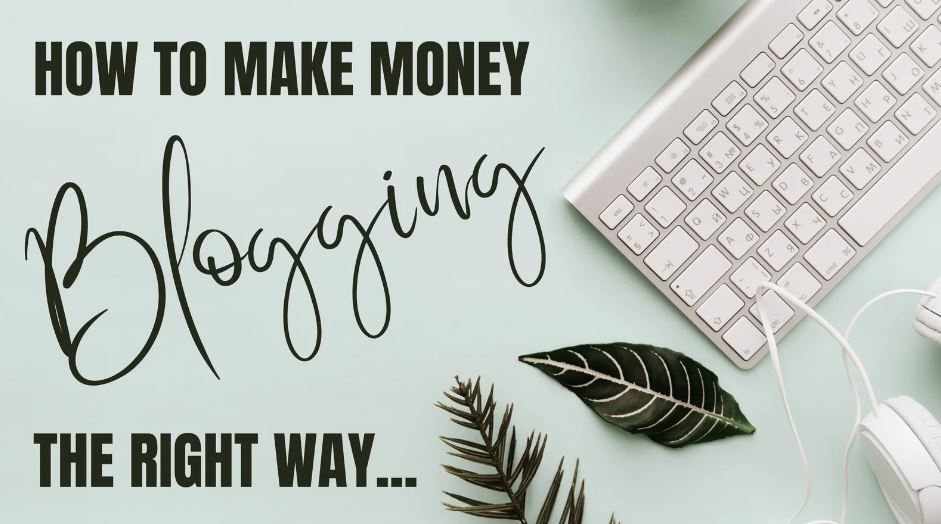 Pros:
– Taking advantage of niche and emerging channels before they saturate.
– Thinking broader about partnerships and angles leads to new ideas.
– Full spectrum promotion reinforces from all angles.
Cons:
– Requires staying on top of blogosphere trends and constantly testing new platforms.
– No one-size-fits-all formula – need to customize for your niche.
– Endless options makes it difficult to focus your main efforts.
Core social channels should form the base, but always keep an eye out for strategic new opportunities and test judiciously. Prioritize where your audience spends their time.
7. Collaborate with influencers:
Partner with influencers or bloggers in your niche to tap into their audience and gain exposure.
Tips to Collaborate with influencers to promote blog:
– Identify relevant influencers in your niche and reach out to them with a personalized message.
– Offer value to the influencer by providing exclusive content or products for them to share with their audience.
– Establish clear goals and expectations for the collaboration, including specific deliverables and timelines.
– Create engaging and shareable content that aligns with both your brand and the influencer's style.
– Foster a genuine connection with the influencer by engaging with their content and showing appreciation for their support.
8. Create Infographics and Videos
Creating visual assets like infographics, videos, and presentations to accompany your posts makes the content more engaging and shareable on social media.
Infographics, videos, slide decks, and other visual content formats entice readers and pack a punch on social media. Pairing these with your written blog content makes the posts more interactable.
Pros:
– Increased social shares, embeds, and links from visual content.
– Provides a "break" from heavy text for different learning styles.
– Packs blog content into concise, scannable formats.
– Building follower base on YouTube, Instagram, etc.
Cons:
– Requires extensive additional work of creating visual assets.
– Needs design and multimedia skills or outsourcing funds.
– Visual content often summarized – people may not read full post.
The boost visual content provides blog promotion is undeniable. But ensure visuals still drive people back to read your full articles.
9. Run Paid Search Campaigns
Search engine marketing through platforms like Google Ads can be a powerful blog promotion technique when done right. Target keywords people search for.
Paying to put your blog content in front of people searching relevant terms on Google and other search engines directly answers user intent with your knowledge.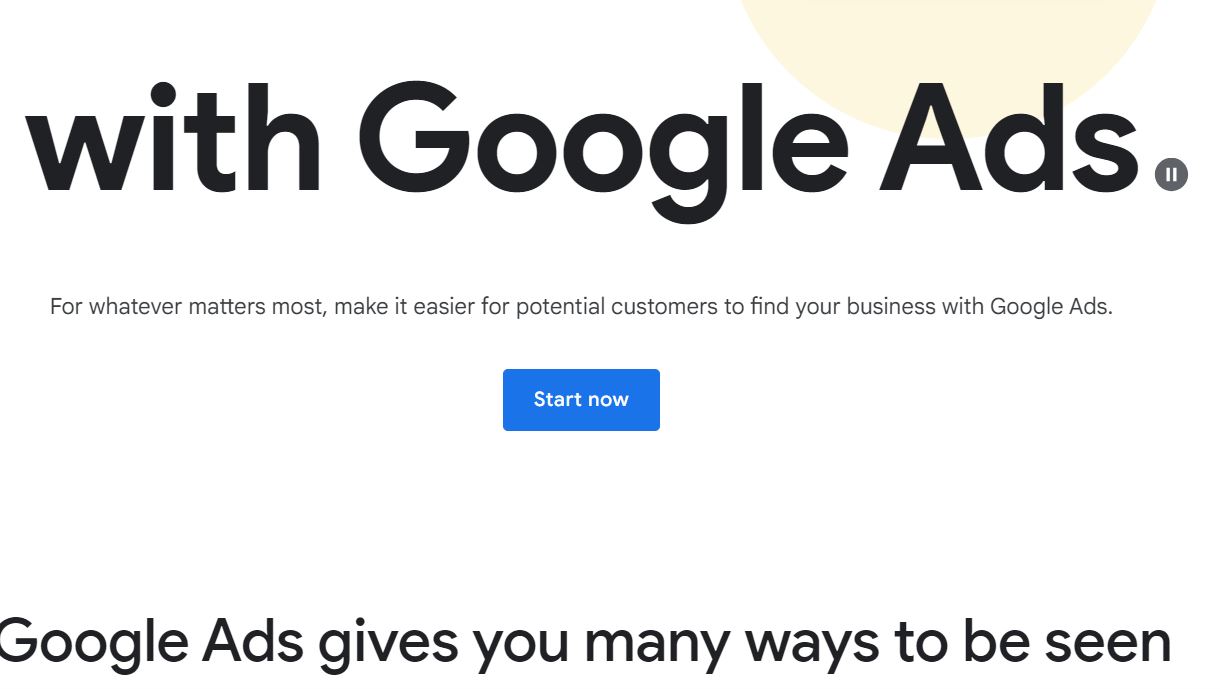 Pros:
– Immediate surge of targeted visitors from search engines.
– Complete control over budget and ROI with tracking.
– Flexibility to pivot efforts based on performance data.
Cons:
– Incredibly competitive on high volume keywords with low quality scores.
– Companies often ban competitor's trademark keywords.
– Search intent has shifted more to long-tail phrases vs. short keywords.
Paid search delivers targeted traffic from keywords people care about. But focus on ROI, start small, and expand cautiously. Align search terms with natural content.
10. Offer Webinars and Workshops
Hosting webinars and workshops allows you to share your expertise while directly promoting your blog content and resources to interested audiences.
Webinars and workshops are powerful but underutilized blog promotion techniques. Directly showcasing your knowledge while sharing your content with engaged participants drives traffic.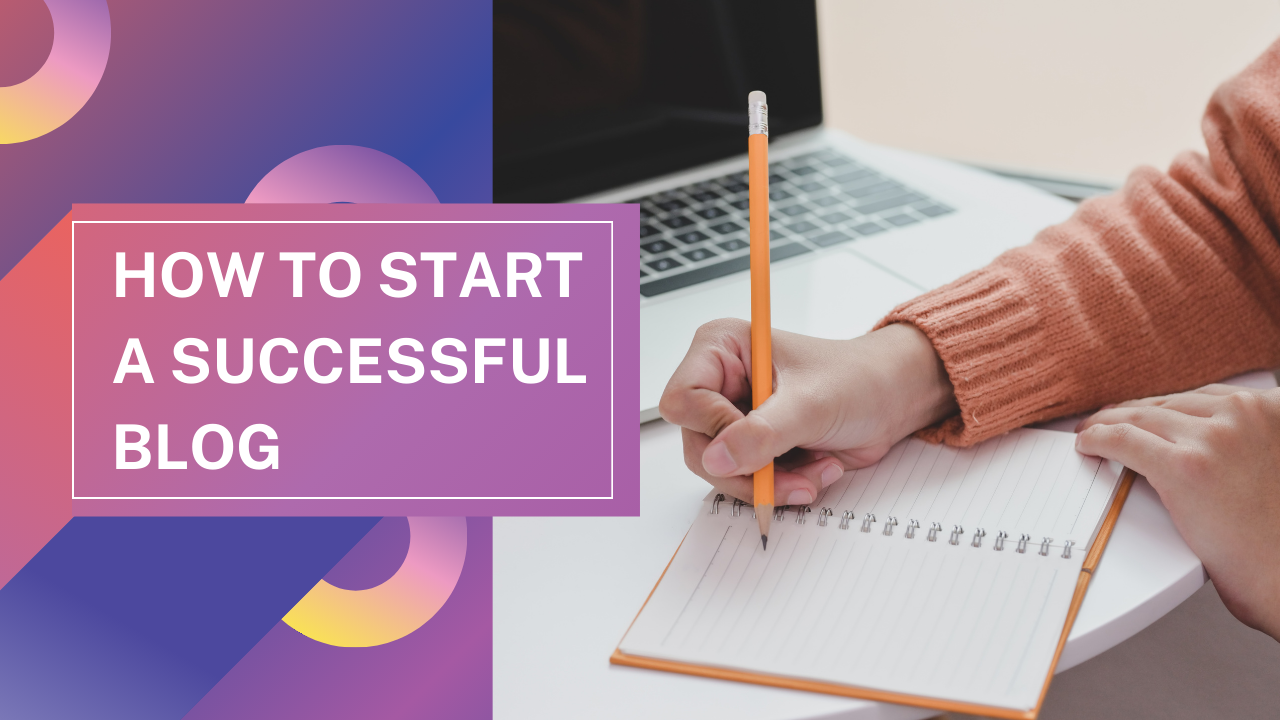 Pros:
– Establishes thought leadership by demonstrating knowledge.
– Qualified signups indicate interested potential blog subscribers.
– Gated content and email nurturing post-webinar.
– Workshops especially powerful for monetization.
Cons:
– Requires extensive time for quality preparation and execution.
– Needs promotion for sufficient signups to justify effort
– One-off events don't sustain traffic like always-on content.
– Webinar fatigue is growing.
For maximum impact, tie webinars directly to blog pillars and content upgrades. Align topics with audience needs.
Conclusion
Promoting a blog takes significant work, but it's a fundamental investment if you aim to build a thriving site, engaged audience, and authority in your niche. Make high-quality content the focal point, then amplify it through strategic distribution and amplification across channels. Monitor what resonates then double down on those areas. Work hard but also be patient – a successful blog is a marathon, not a sprint.