Are you looking for methods to promote affiliate links? There are actually hundreds of different methods but in this post, I list for you the 10 most popular methods of promoting affiliate links below.
Please refer to my 2 previous blog post about affiliate marketing: 6 steps to make money from affiliate marketing and Top 8 tips to be successful in affiliate marketing.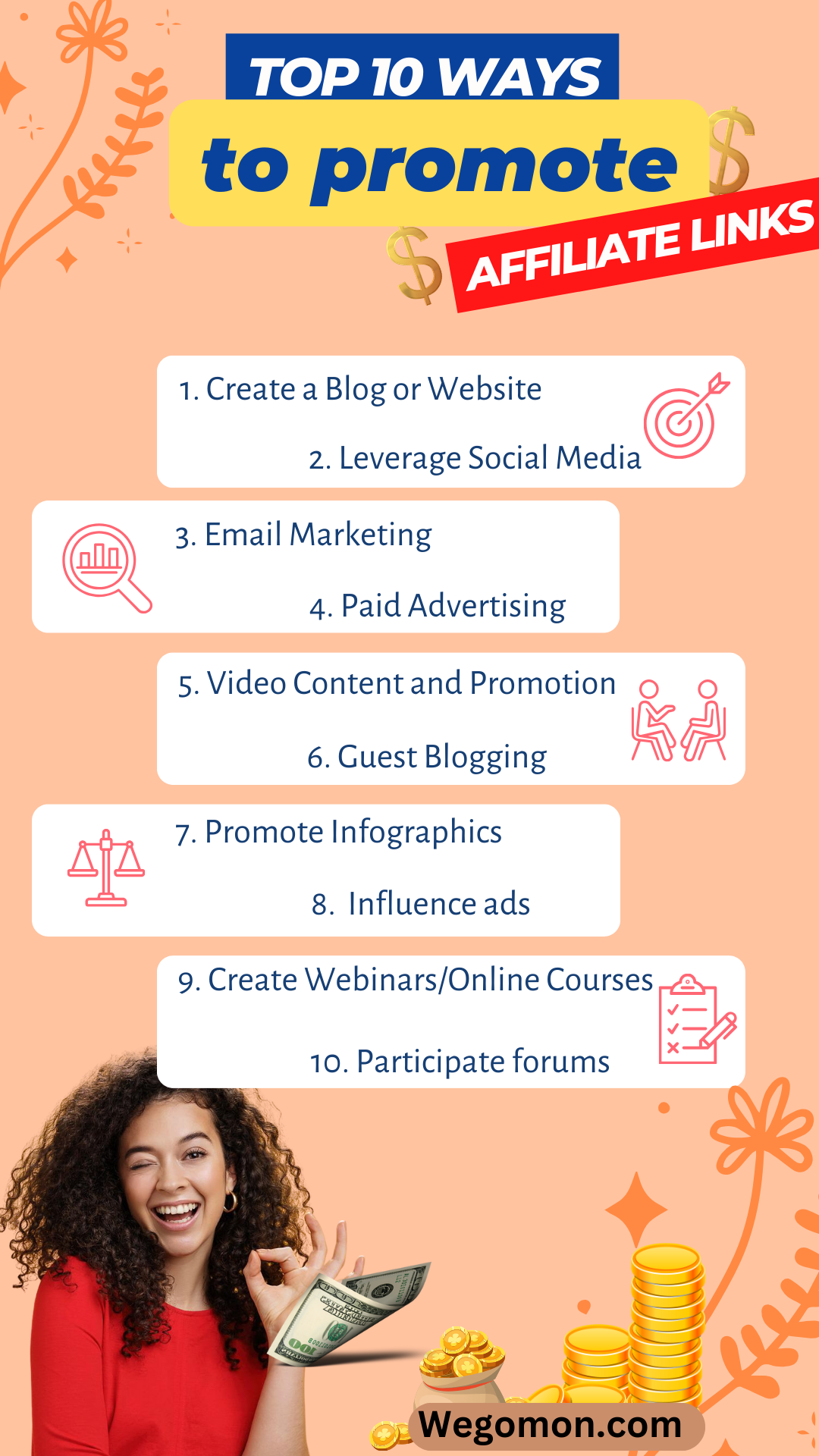 1. Create a Blog or Website
Having your own blog or website is one of the most powerful ways to promote affiliate products. You can integrate affiliate links into your content and build an audience who will be interested in the affiliate offers you promote. Make sure to create high-quality, relevant content that provides value to readers. The goal is to establish yourself as an authority in your niche so readers trust you and are more likely to click your affiliate links.
Pros:
– High authority website has potential for huge income
– SEO helps your website rank high in search engines
– Own your audience and can retarget them
– Flexibility to change niches or pivot your site
– Own your platform and audience
– Build a brand and community around your site
Cons:
– Takes time to build traffic and generate income
– Need to consistently create content
– Costs associated with website hosting.
2. Leverage Social Media
Promoting your affiliate links and products on social media platforms is an excellent way to increase your referrals. You can share affiliate links directly on your social profiles or create dedicated social media posts and ads to promote certain offers. Make sure to provide value in your social content beyond just the affiliate links.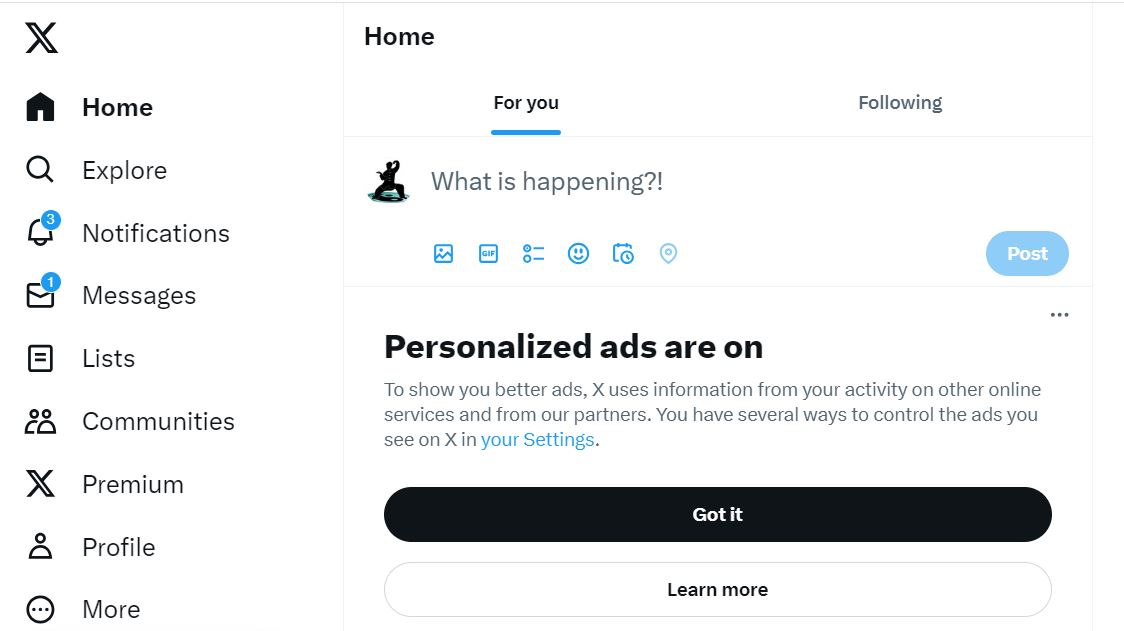 Pros:
– Massive reach to targeted audiences
– Huge exposure and traffic from active social users
– Interactive platforms to engage followers
– Able to target paid ads to very specific demographics
– Free marketing on platforms like Facebook and Instagram
– Data and analytics to optimize your efforts
Cons:
– Paid advertising can get expensive
– Organic reach has declined on some platforms
– Competition for audience attention is high
Social media is a must for promoting affiliate offers today. Start by identifying one or two platforms where your target audience is highly active.
3. Email Marketing
Email marketing is another powerful affiliate promotion channel. You can use emails to share your latest product reviews, coupon codes, or direct readers to specific offers. Building an email list also lets you directly market to subscribers who have opted-in to receive communications from you.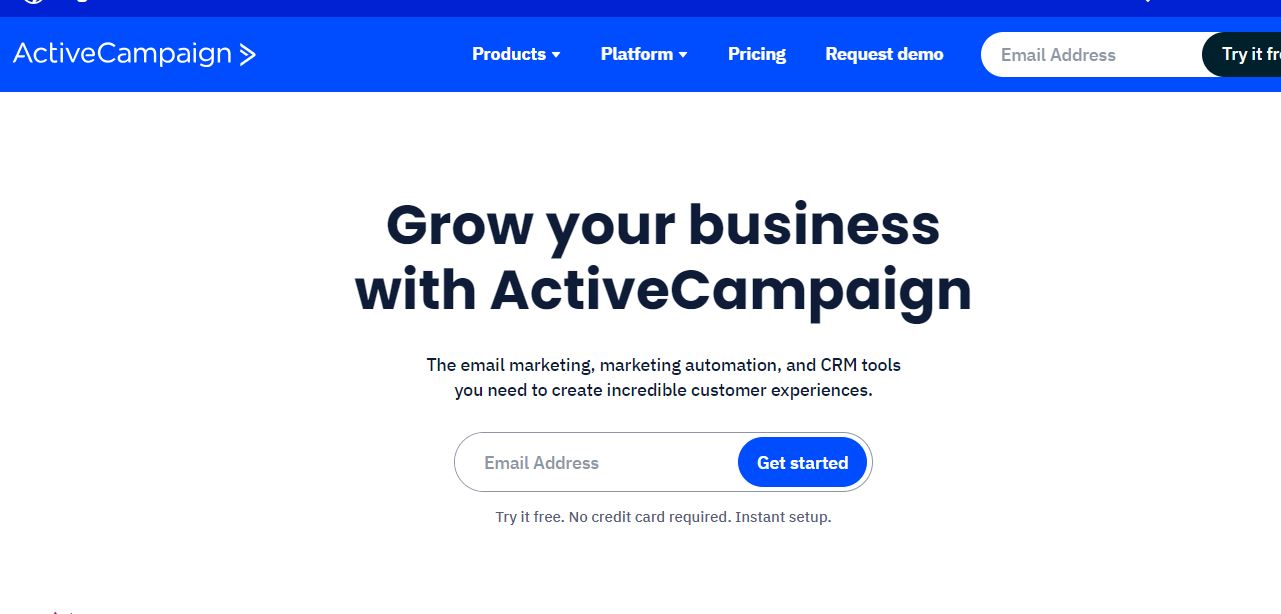 Pros:
– High conversion rates from email subscribers
– Drive repeat business from existing customers
– Automation allows hands-off marketing
– Low cost to create and send emails
Cons:
– Time required to build your email list
– Risk of getting flagged as spam if messages aren't relevant
Email is one of the highest converting traffic sources available to affiliates. Make sure you comply with email regulations like CASL when sending emails.
4. Paid Advertising
Paid advertising opens up a huge potential audience for your affiliate marketing efforts. Platforms like Google Ads, Facebook Ads, and native advertising allow you to display affiliate offers to targeted prospects. You can get very granular with your targeting to only show your ads to people who are likely to convert.
Pros:
– Get up and running with ads very quickly
– Show affiliate offers to cold traffic to expand reach
– Measure ROI and incrementally optimize ads
Cons:
– Can get expensive if not properly managed
– More effort required to target ads and analyze data
– Competition from other advertisers bidding on placements
Paid ads work very well for affiliates but require a strategy and testing to maximize your return on spend. Start with a small daily budget and expand as you find profitable placements.
5. Video Content and Promotion
Video has become an extremely popular and effective medium for affiliate marketing. Platforms like YouTube, Facebook Video, and Instagram Reels are great places to create and upload video content promoting your affiliate links and products. You can create reviews, demos, unboxings, and more.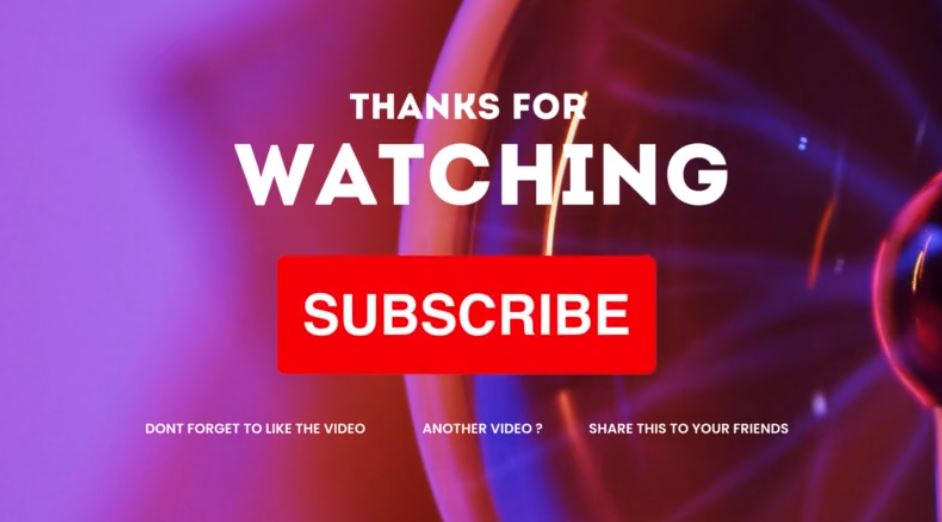 Pros:
– Video builds trust and connection with audience
– Engaging and interactive format for viewers
– Ability to include affiliate links in video description
– Higher conversion rates than text content
– Can be highly shareable if interesting/emotional
– Synergizes well with YouTube affiliate programs
Cons:
– More time intensive to create videos
– Need production equipment and editing skills
– Takes strategy to rank videos in search/suggested
While it takes more work, video affiliate content can become a pillar of your strategy. Find ways to consistently create and promote videos to boost conversions.
6. Guest Blogging
Guest posting on other high-authority blogs in your niche is a great way to promote your affiliate links and start driving referral traffic. Make sure to provide useful, unique content as a guest author. Avoid overly self-promotional posts.
Pros:
– Earn referral traffic from authoritative sites
– Build relationships with other bloggers
– Grow your email list and social following
Cons:
– Guest posts don't guarantee you traffic
– Finding opportunities takes research
– Need to create high-quality content
Overall, guest blogging is a great promotion tactic for affiliates to earn exposure and referral traffic. Just make sure to approach it strategically.
7. Create and Promote Infographics
Infographics are an extremely effective type of visual content that tend to get shared extensively across the web. You can create infographics highlighting product benefits, industry data, trends, etc. and include affiliate links to related products.
Pros:
– Infographics are highly shareable on social media
– Visual storytelling format that engages readers
– Can embed affiliate links related to the content
– Gain backlinks when published on other sites
– Showcase your niche expertise and credibility
Cons:
– Infographic design and creation requires effort
– Difficult to make them go viral
Infographics are a smart investment for affiliates. They provide value to your audience while also promoting affiliate offers.
8. Partner with Other Influencers
Partnering with other influential bloggers, YouTubers and social media figures in your niche allows you to tap into their audiences.
You can recruit them as affiliates, collaborate on content, cross-promote each other's posts, and more. Expanding your reach accelerates affiliate link promotion.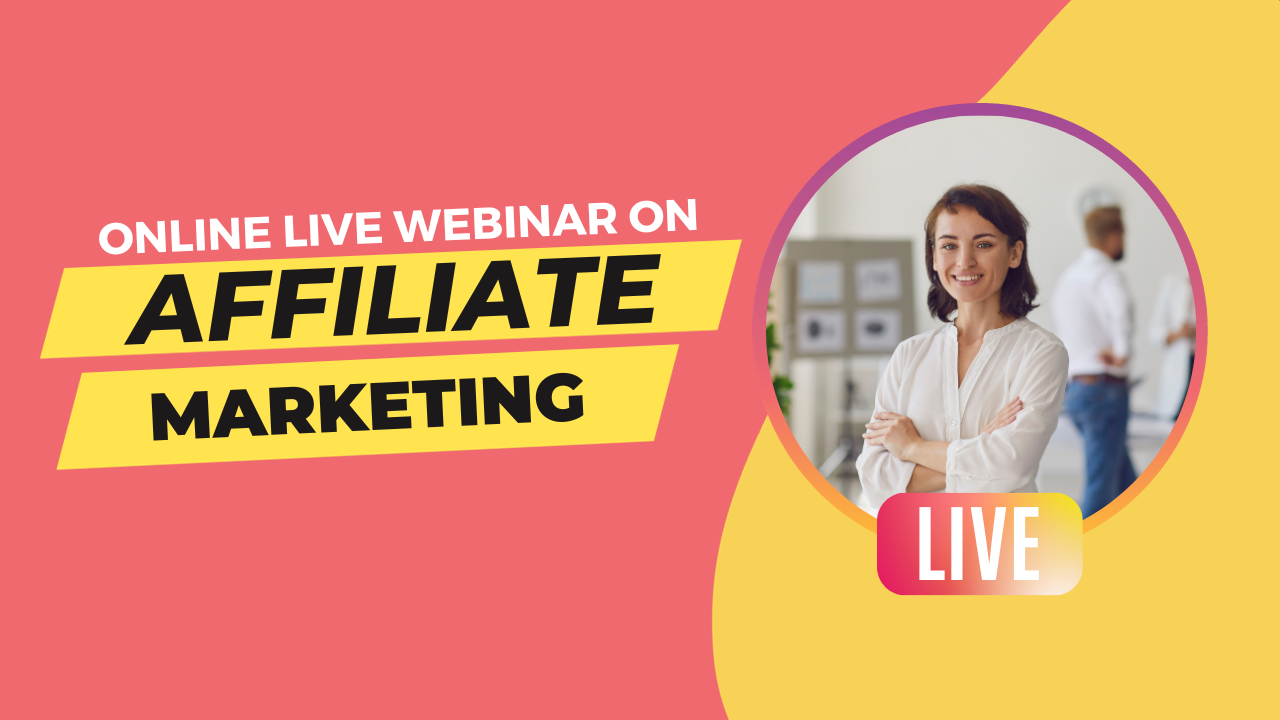 Pros:
– Builds your credibility and brand
– Gains access to new audiences
– Leverages others' influence
Cons:
– Splitting profits
– Extra coordination effort
– Need to find quality partners
Strategic partnerships done right can greatly extend your marketing reach. Look for creators with engaged followings and complementary content.
9. Create Webinars and Online Courses
Webinars and online courses provide in-depth value while allowing you to recommend affiliate products and services.
Make sure to integrate affiliate links directly into your training content when relevant. You can promote offers that will genuinely help students.
Pros:
– Establishes you as an authority
– Substantial value helps conversions
– Direct access to engaged audience
Cons:
– High effort to create
– Need expertise on subject matter
– Requires marketing of content
Webinars and courses take work but deliver significant value. Just focus on overdelivering on content rather than hard sells.
10. Participate in relevant forums and communities:
Engage in online forums and communities related to the products or services you promote. Share your affiliate links when it's relevant and valuable to the discussions.
Key resources:
– Niche forums
– Facebook groups
– Subreddits
– Twitter subgroup
– Quora subgroup (space).