Last month I published the article 6 steps to make money from affiliate marketing. I wanted to write an article about the most important points in affiliate marketing. And today, the article 8 secrets to success in affiliate marketing was born. Hope you guys like it.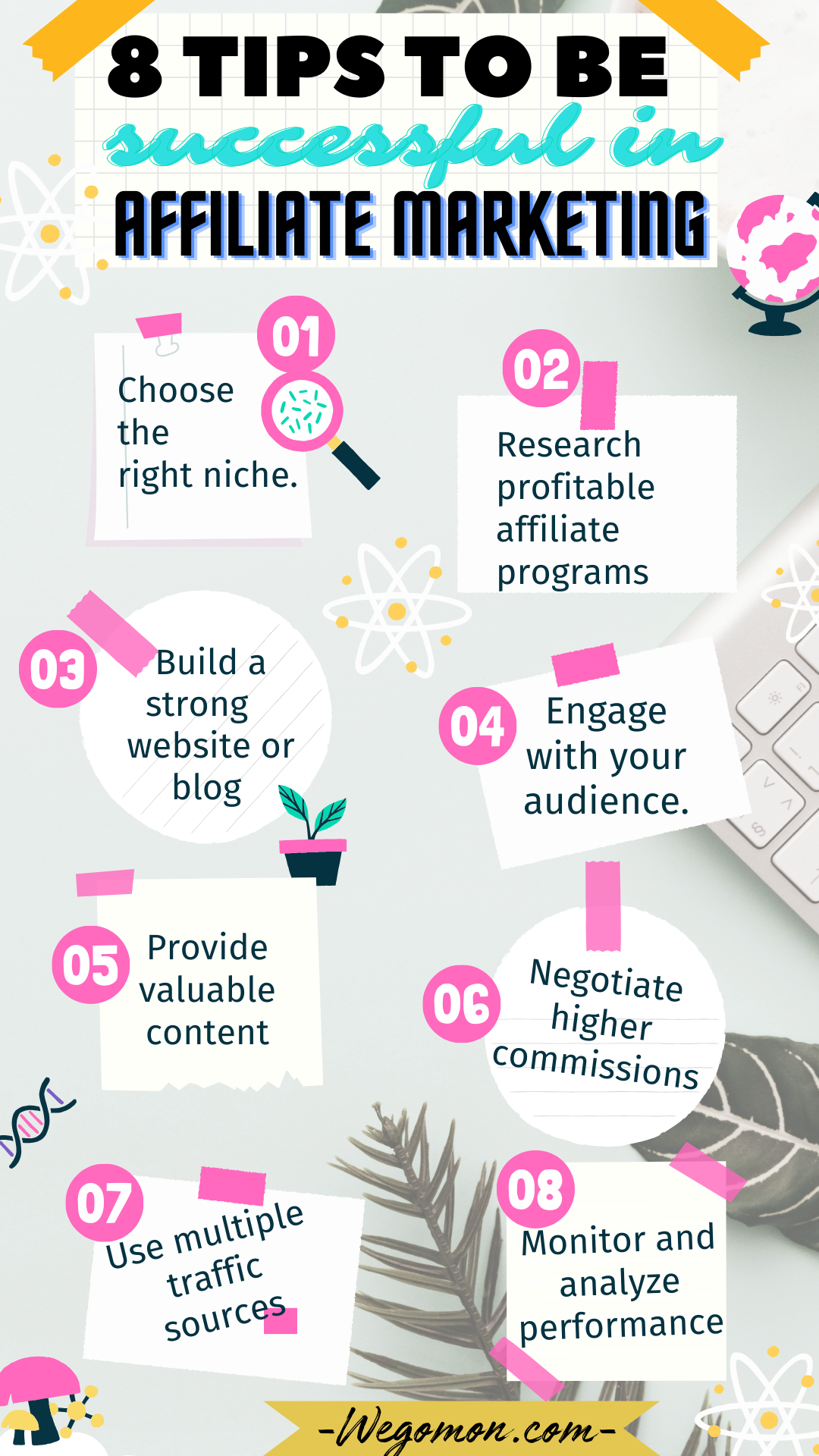 1. Choose the right niche in affiliate marketing:
A niche is a field such as health, home decor etc. Of course it can include smaller niches within home decor for example decor of homestay.
Tips to choose the right niche in affiliate marketing:
– Research popular niches and identify your own interests and passions.
– Consider the profitability of a niche by analyzing the demand and competition.
– Look for niches with evergreen content, ensuring long-term sustainability.
– Find a niche that allows you to target a specific audience or demographic.
– Evaluate the potential for growth and scalability within your chosen niche.
– Consider the affiliate programs available within your niche and their commission rates.
– Take into account your own expertise or knowledge in a particular area.
– Determine if there are any current trends or emerging markets within your chosen niche.
You can use Google or Googke keyword planner to search your niche
2. Research profitable affiliate programs:
Conduct thorough research to find affiliate programs that offer attractive commissions, quality products or services, and reliable tracking systems.
Look for programs that align with your niche and have a proven track record of success.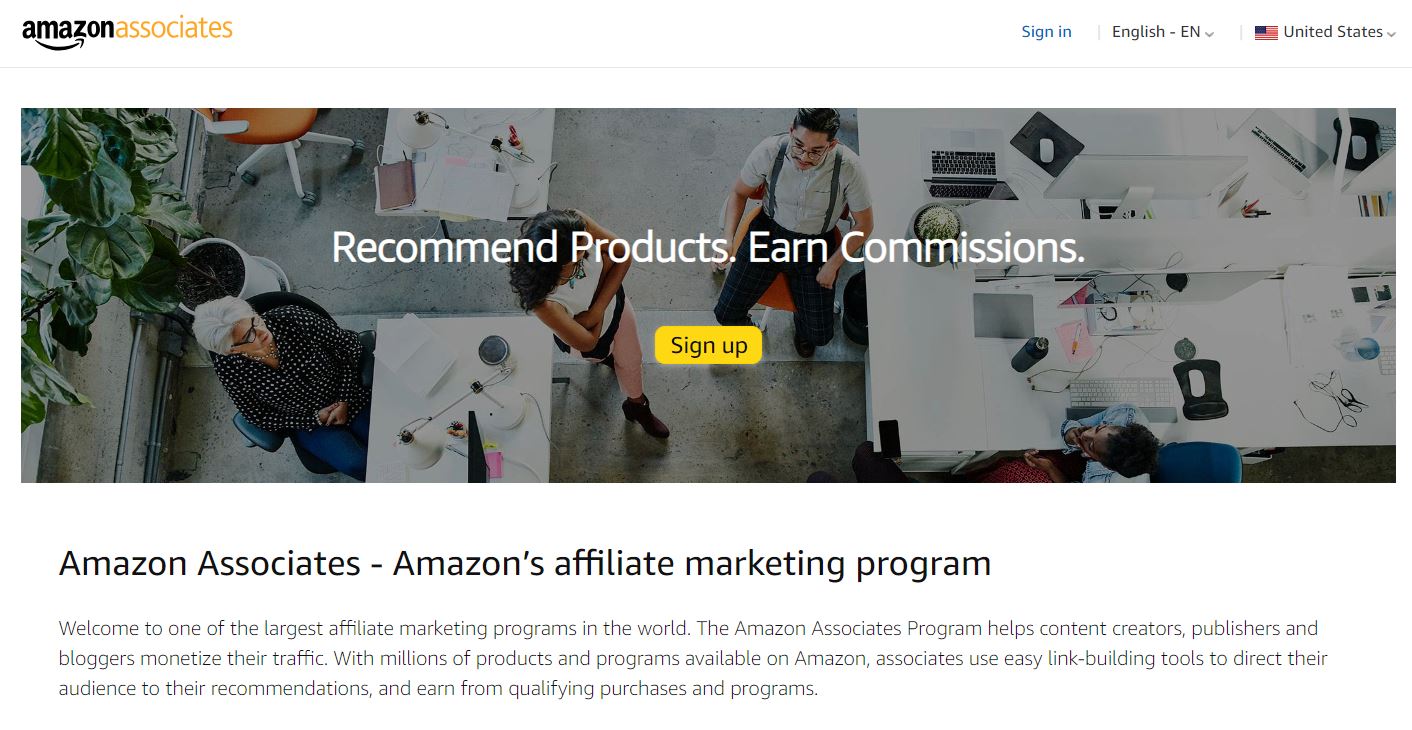 Tips to research profitable affiliate programs:
– Start by identifying your niche and target audience.
– Look for reputable affiliate networks such as Amazon Associates, ShareASale, or CJ Affiliate.
– Consider the commission rates offered by different programs.
– Research the product or service being promoted and its demand in the market.
– Read reviews and testimonials from other affiliates who have worked with the program.
– Evaluate the program's tracking and reporting capabilities.
– Check for any restrictions or limitations on promoting certain products or using specific marketing strategies.
– Analyze the program's payment terms and frequency of payouts.
3. Build a strong online presence:
Your online presence is crucial to your success as an affiliate marketer. Invest time and effort into building a professional website or blog that showcases your expertise and promotes the products or services you are affiliated with. Optimize your website for search engines to attract organic traffic.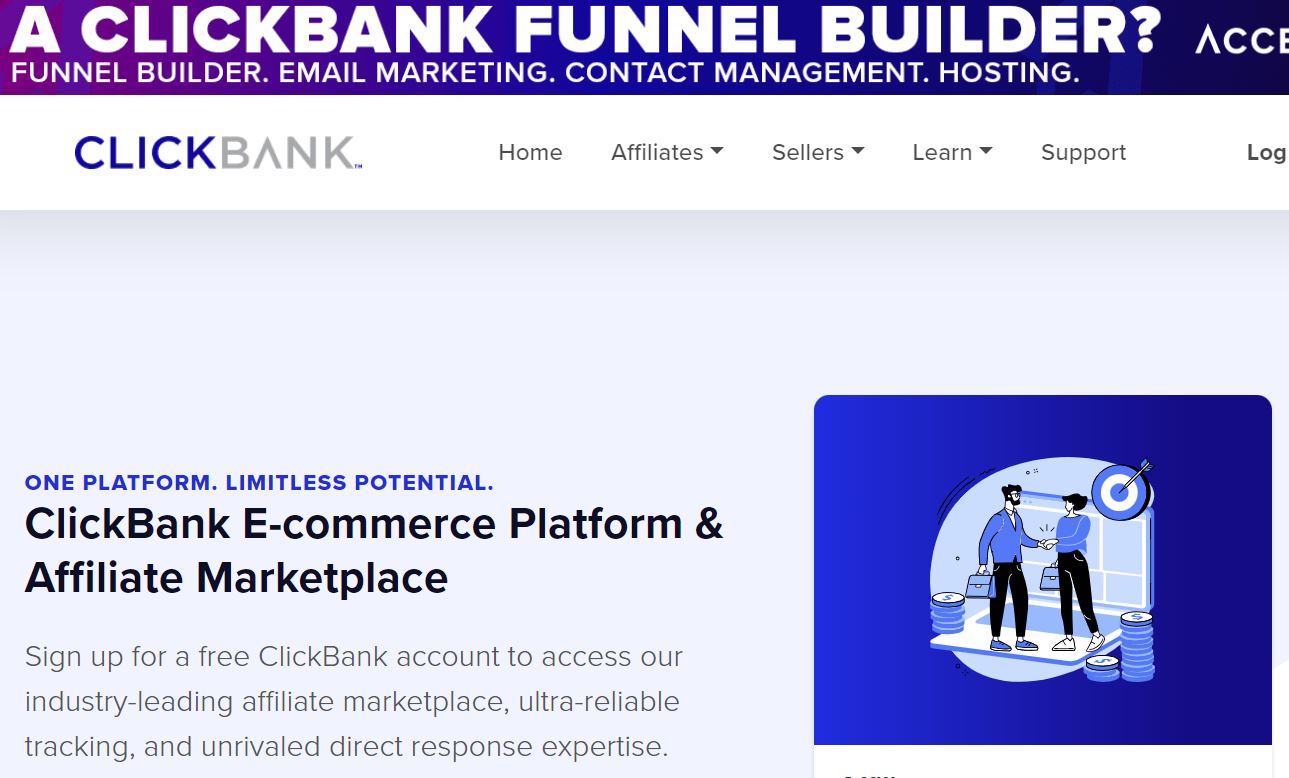 Tips to build a strong online presence in affiliate marketing:
– Create a professional and visually appealing website to showcase your affiliate products.
– Develop a strong social media strategies
– Know how to utilize search engine optimization (SEO) techniques.
– Regularly produce high-quality content such as blog posts, videos, and infographics.
– Build an email list and send regular newsletters or promotions to keep subscribers engaged.
– Collaborate with influencers or bloggers in your industry for increased exposure and credibility.
– Monitor analytics data to track the performance of your campaigns and make necessary adjustments.
4. Build relationships with your audience:
The foundation of successful affiliate marketing is having a dedicated audience who trusts your recommendations. You can build your audience through a variety of channels:
– Blogging – Regularly publishing high-quality, in-depth blog content helps establish you as an authority in your niche and develops an audience of engaged readers. Make sure to incorporate affiliate links into your posts where relevant.
– Social media – Build a following on social platforms like Facebook, Twitter, Instagram, etc. Social media allows you to directly engage with your target audience and share affiliate links.
– Email marketing – Collect email addresses and build an email subscriber list. Send regular emails to subscribers highlighting products/services you recommend. Include affiliate links in your email newsletters.
– Video – Creating video content like YouTube tutorials and reviews helps boost visibility and build personal connections with your audience. Video is highly engaging and ideal for affiliate marketing.
The larger your audience and the more authority you have, the more affiliate sales you'll be able to generate. Focus on building quality content and connections.
5. Provide valuable content:
Content creation is key to affiliate marketing success. You need to consistently create blog posts, videos, infographics and other content that engages your target audience and positions you as an authority in your niche.
Make sure your content focuses on providing genuine value, not just promoting affiliate products. Give advice, share tips, tell stories, create tutorials, etc. Valuable content earns you the trust and loyalty of your audience.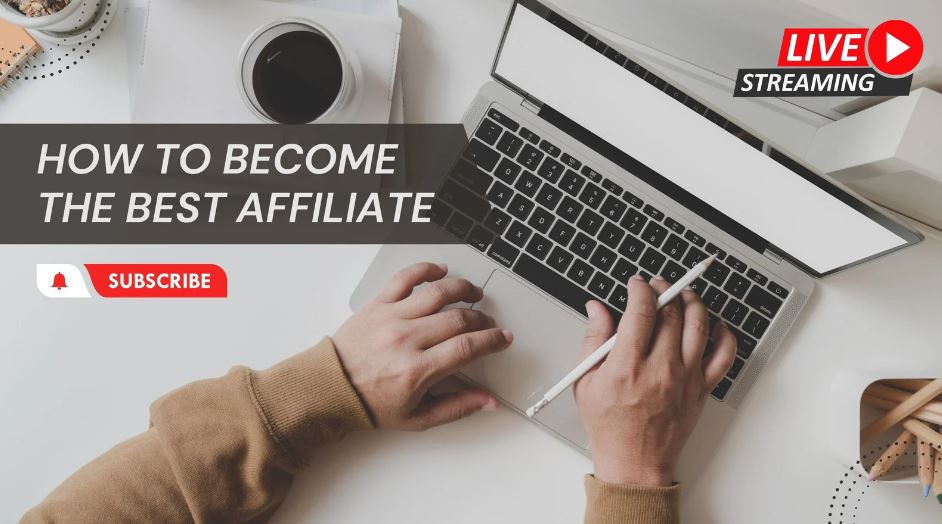 You can grow an audience through:
– Content creation – Blogging, social media, YouTube videos
– Email marketing – Collect emails to build an email subscriber list
– Paid ads – Facebook, Instagram, Google, etc.
Keep providing your audience with helpful information and recommendations related to your niche. Over time, you'll be able to monetize this audience through affiliate marketing.
6. Negotiate higher commissions:
Once you have established a successful track record, don't hesitate to negotiate higher commission rates with affiliate programs.
7. Use multiple traffic sources:
Don't rely solely on one traffic source; diversify by utilizing various channels such as social media, SEO, email marketing, and paid advertising.
Ways to get traffic in affiliate marketing:
– Know how to utilize search engine optimization (SEO) techniques.
– Create compelling and informative content that resonates with your target audience.
– Engage in social media marketing to reach a wider audience.
– Utilize email marketing campaigns to nurture leads and promote your affiliate products.
– Collaborate with influencers or bloggers in your niche to increase exposure and drive traffic.
– Offer exclusive promotions, discounts, or bonuses for visitors who click on your affiliate links.
– Participate in online communities or forums related to your niche and share valuable insights along with your affiliate links.
– Invest in paid advertising such as Google Ads or social media ads to target specific audiences and generate traffic.
8. Monitor and analyze performance:
Regularly track your affiliate links' performance using analytics tools to identify what is working and what needs improvement.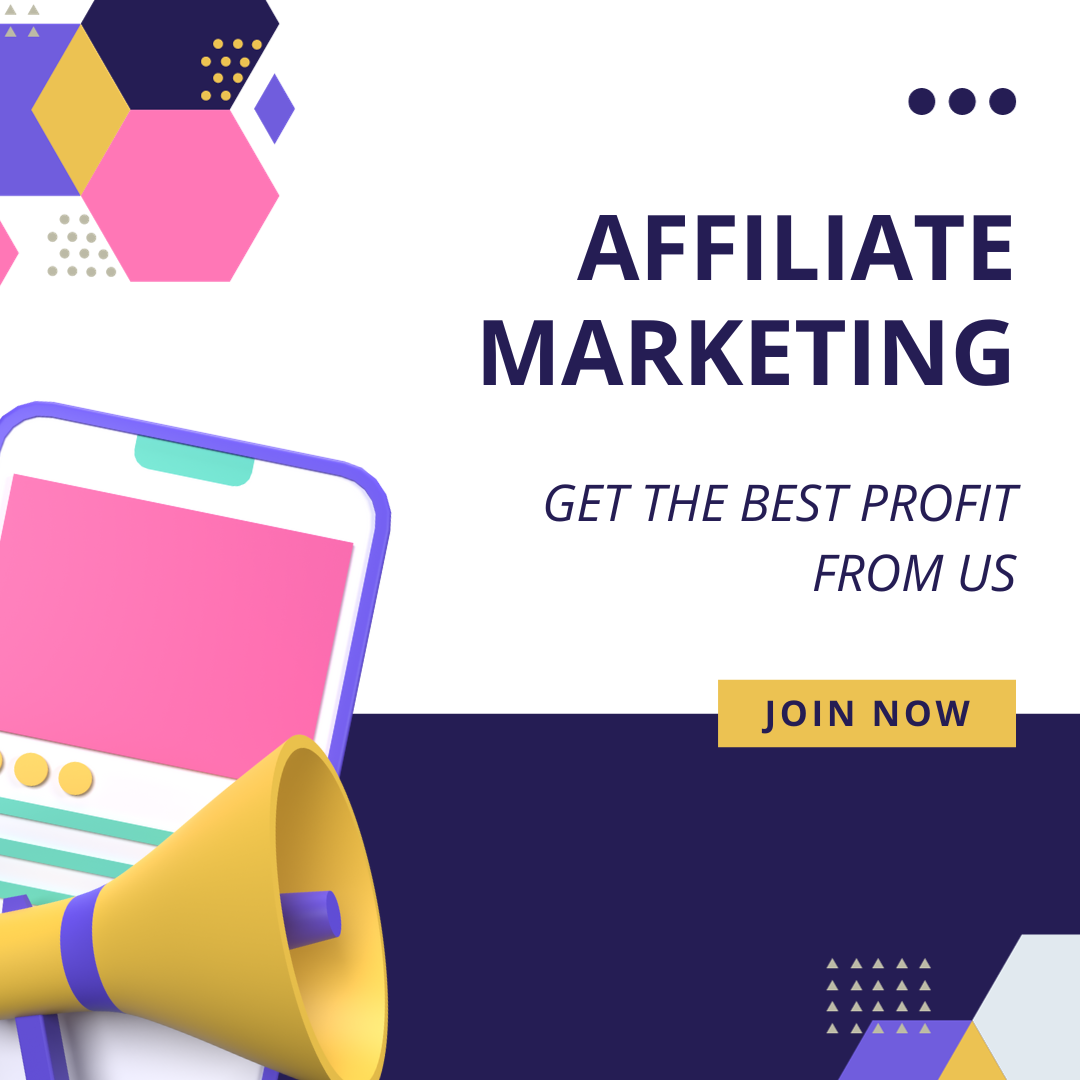 Closely tracking metrics like clicks, conversions, sales, and commissions is key for optimizing affiliate efforts.
Pros
– Identifies highest converting affiliate offers to promote more heavily
– Allows refinement of poor performing affiliates or promo methods
– Provides insights on audience interests to guide content
– Essential for demonstrating ROI and income to justify efforts
Cons
– Setup and analysis of tracking dashboards can be time intensive
– Data only provides part of the story – still need human insight
– Tracking affiliate sales relies on merchant reporting accuracy
Conclusion
While it may not be the most glamorous part of affiliate marketing, taking the time to really understand your performance through tracking and analytics is 100% mandatory for growth and success. The insights uncovered from the data allow you to double down on what converts and improve or eliminate what doesn't. Tracking provides the blueprint to maximize income.