Are you learning about affiliate marketing? Ok. In this article I will share my affiliate marketing experiences since March 2018.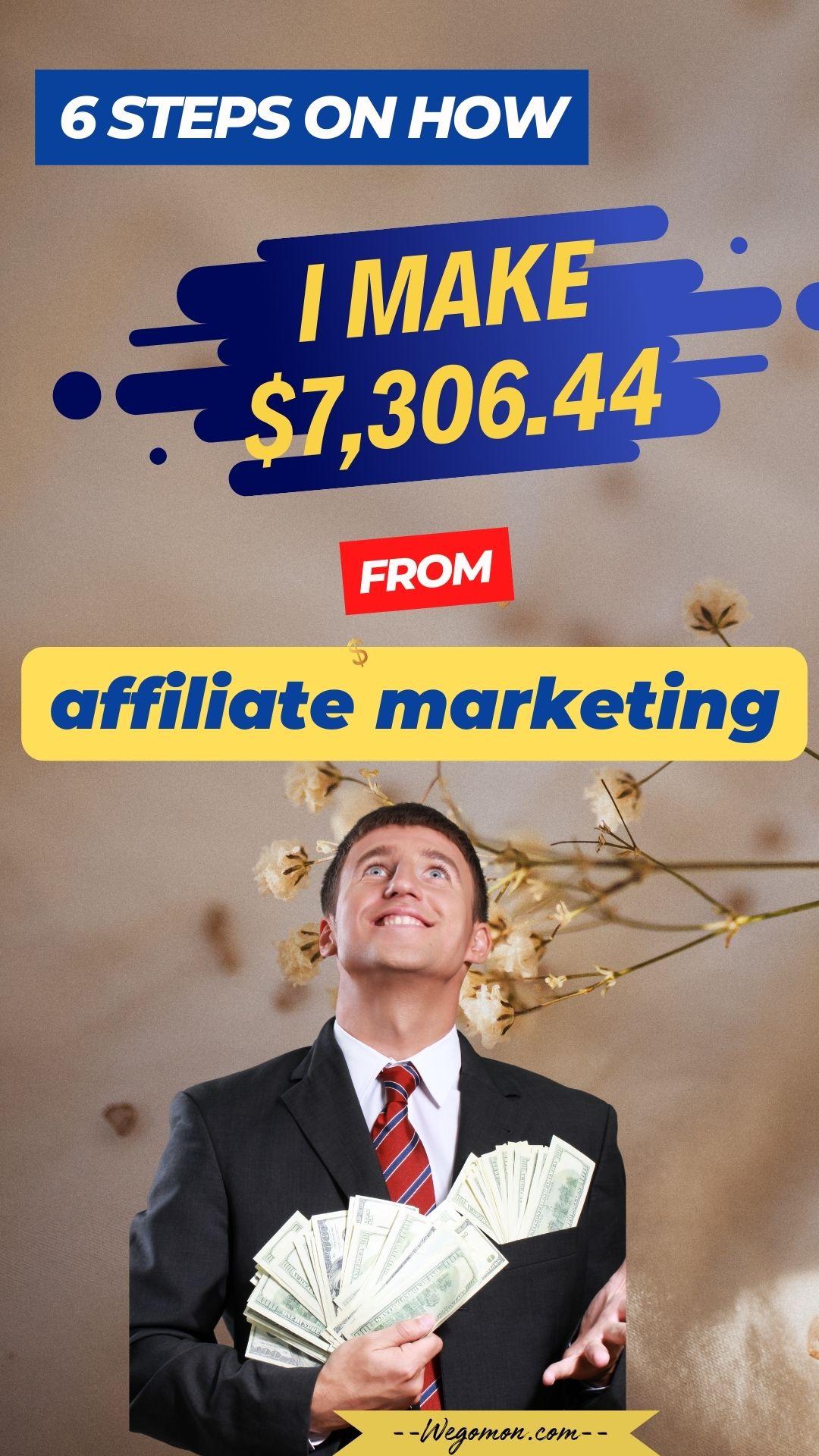 I have worked with affiliae networks like Amazon, Clickbank, Etsy, CJ, Share but Amazon and is my favorite. I made $3,306.33 from Amazon and $4,000 from Clickbank in August 2023.
Here is the report from Amazon: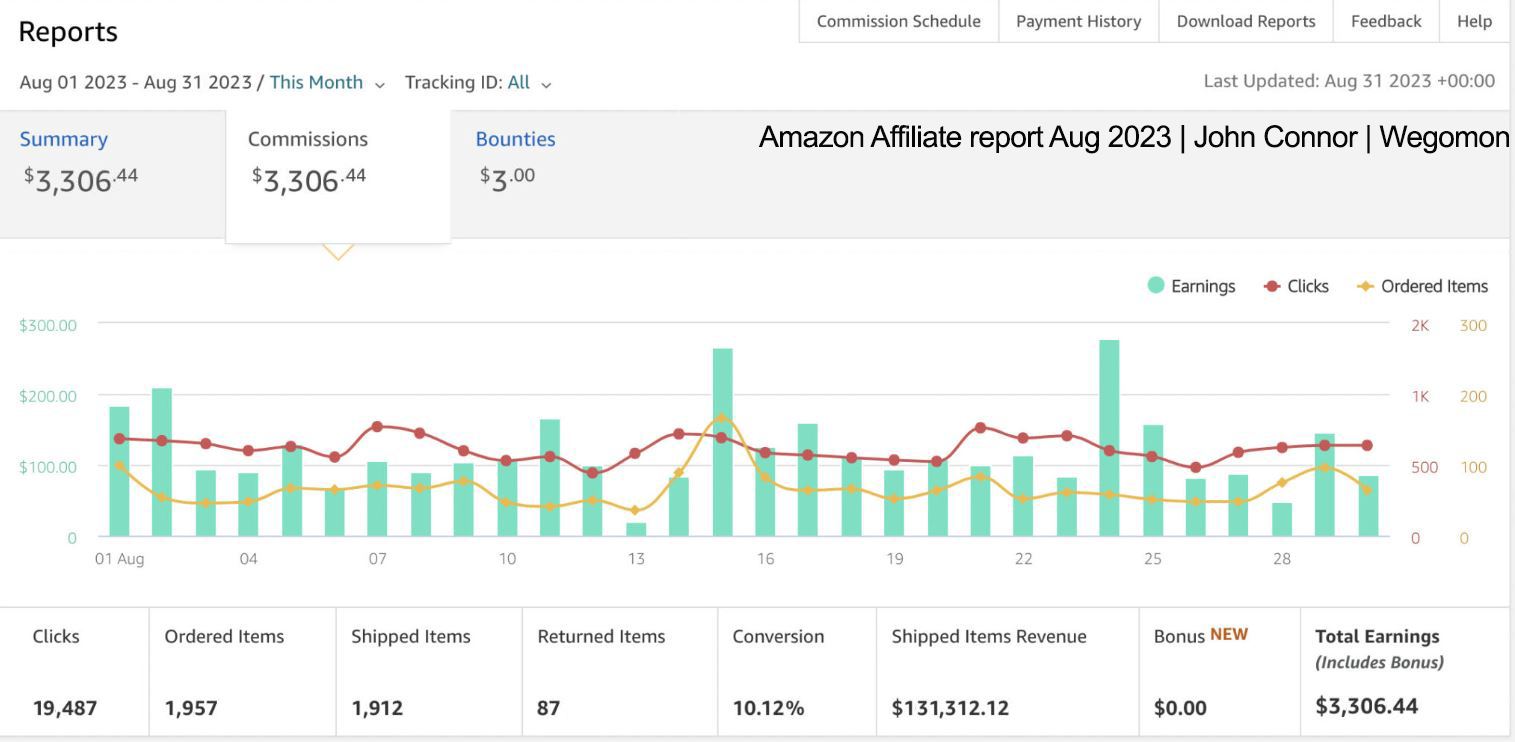 Here I would like to share the steps to do affiliate marketing:
1. Choose Your Niche
A niche is a specific segment of the market that you are interested in and understand, for example home decor, dogs…
Here are some notes when you choose the right niche:
Research popular niches with high demand and low competition.
Identify your interests and passions to ensure you enjoy working in the chosen niche.
Consider the profitability of the niche by analyzing potential commission rates and average order values.
Look for niches that have a target audience willing to spend money on products or services.
Explore evergreen niches that provide a consistent stream of customers throughout the year.
Evaluate the potential for growth and scalability within the chosen niche.
Here is a list of popular niches:
Art
Beauty
Cosmetics
Dating
Education
Fashion
Finance
Fitness
Food & Drink
Gaming
Gardening
Health
Hobby
Home Security
Insurance
Lifestyle
Luxury
Medicine
Movies
Music
Outdoor
Parenting
Personal Care
Pets
Psychology
Self-Improvement
Sports
Technology
Travel
Web Hosting
2. Research Affiliate Programs
After identifying the niche, the next step is to research affiliate programs.
When choosing an affiliate program, you may consider factors such as commission rate, cookie length, product quality, and merchant reputation.
There are thousands of affiliate marketing programs but here are a few popular ones:
Amazon Associates
CJ Affiliate
Fiverr Affiliates
Rakuten
Shareasale
Etsy
eBay Partner Network
ClickBank
FlexOffers
Tripadvisor
com
Agoda
Coursera
eHarmony
Grammarly
BestBuy
Shopify
3. Build Your Platform
To participate in affiliate marketing, you can choose to create a blog, social account, email list or a website.
Each affiliate platform will have its own requirements, but a website or blog with its own domain name is the best choice. Because only when you have a website can you create trust from customers and affiliate platforms.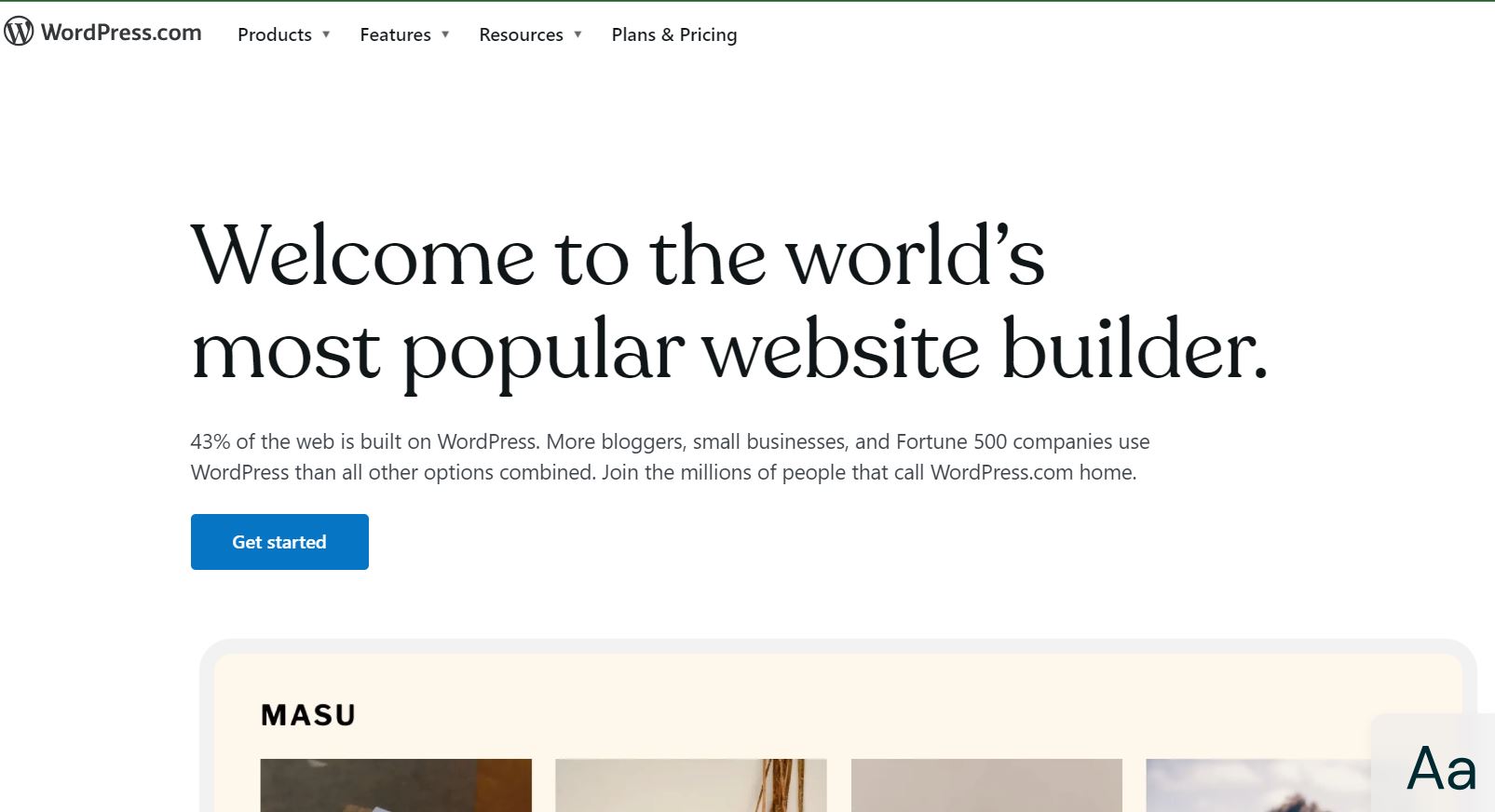 (WordPress – most popular website builder)
4. Create Quality Content
Be aware that Content is always king in affiliate marketing as well as in internet marketing in general.
You must write unique content, copying is not allowed because it will be penalized by Google, the content needs to be appropriate according to your niche.
Tips to create valuable content:
Understand needs and interests of customers.
Choose the right affiliate products: Select those that align with your audience's preferences.
Craft compelling headlines: Grab attention and entice readers to click through.
Provide valuable information: Offer insights, tips, or solutions related to the product.
Incorporate relevant keywords: Optimize your content for search engines.
Use engaging visuals: Include eye-catching images or videos to enhance the user experience.
Include a call-to-action: Encourage readers to take the desired action.
Proofread and edit: Ensure error-free content that reflects professionalism.
By following these tips, you can create high-quality content that drives conversions and boosts your affiliate marketing efforts effectively.
5. Traffic for Affiliate marketing:
Once you have created quality content, step number 5, you need to find methods to increase traffic to your website and blog.
There are two ways to get traffic: paid traffic and free traffic.
Most popular methods to get web traffic:
(SEO): You should improve website visibility and ranking through keyword research, on-page optimization, and link building.
Create valuable and engaging content.
Utilize social media platforms like Facebook, Instagram, and Twitter
Email Marketing: Build an email list and send targeted campaigns to nurture leads and drive conversions.
Paid Advertising: Invest in paid ads on search engines or social media platforms to reach a wider audience.
Influencer Marketing: Collaborate with influential individuals who can endorse your affiliate products.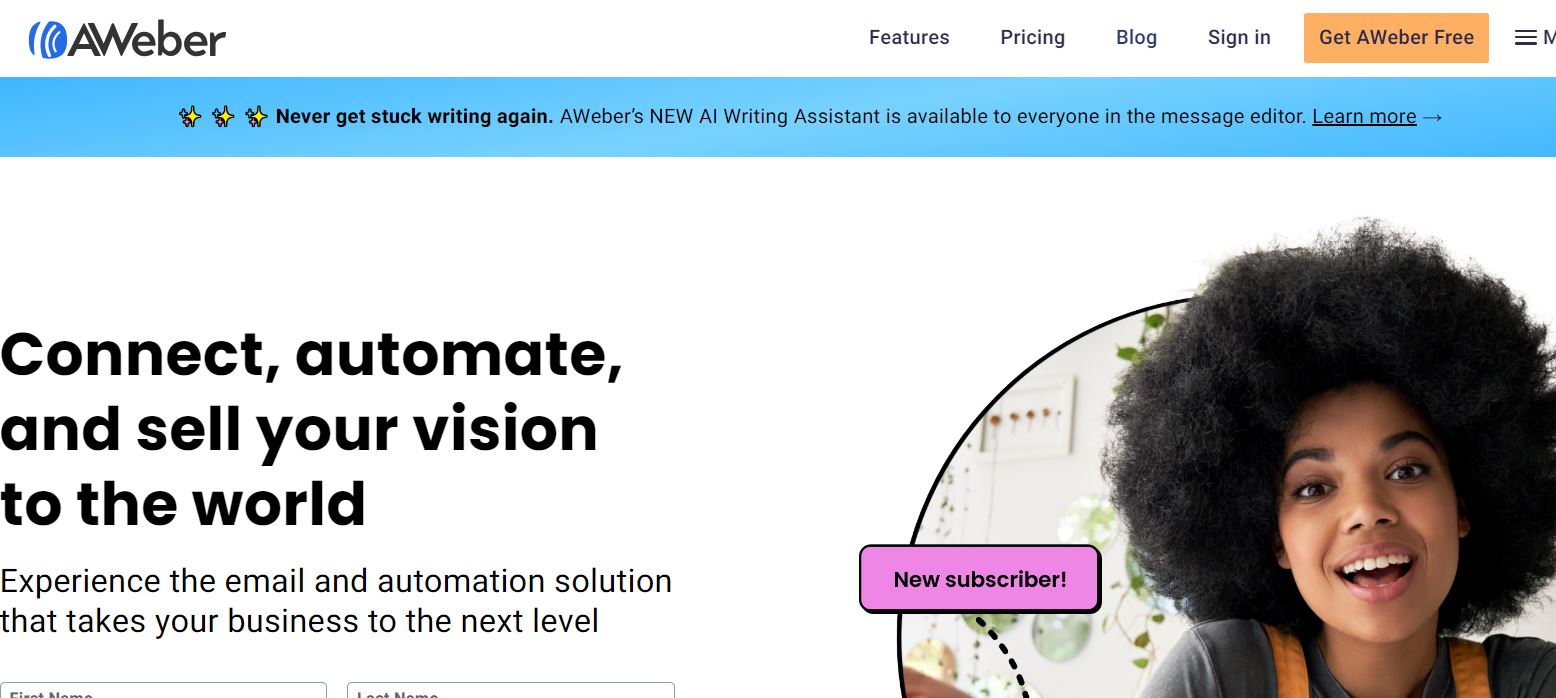 (Email marketing platform by Aweber)
6. Monitor and Optimize Your Performance
Final, you need to continuously monitor and optimize your online marketing performance.
They includes to track your clicks, conversions, earnings, and other metrics using tools like Google Analytics or affiliate network reports.
Optimization activities may include:
Adjust your content.
Test different affiliate programs.
Cange your advertising strategy or
Improve the user experience.
Conclusion
Affiliate marketing is one of the good ways to make money online in the period of 2023-2025. However, affiliate marketing requires a lot of effort, good strategy and patience to succeed. To succeed in affiliate marketing, you need to create a professional blog to impress and convince customers.