A friend of mine, Tasha Whitman, likes to collect logos of big companies. When he was unemployed, he thought about finding a freelance job in graphic design. It's a pity he's not good at it so he took graphic design courses. Initially, Tasha Whitman offered logos for only $5 on Fiverr. However, currently Tasha Whitman only accepts orders of at least $150, each month he earns $11,412 from 7,500+ customers on Upworks. Tasha Whitman loves to travel and has explored 30 countries.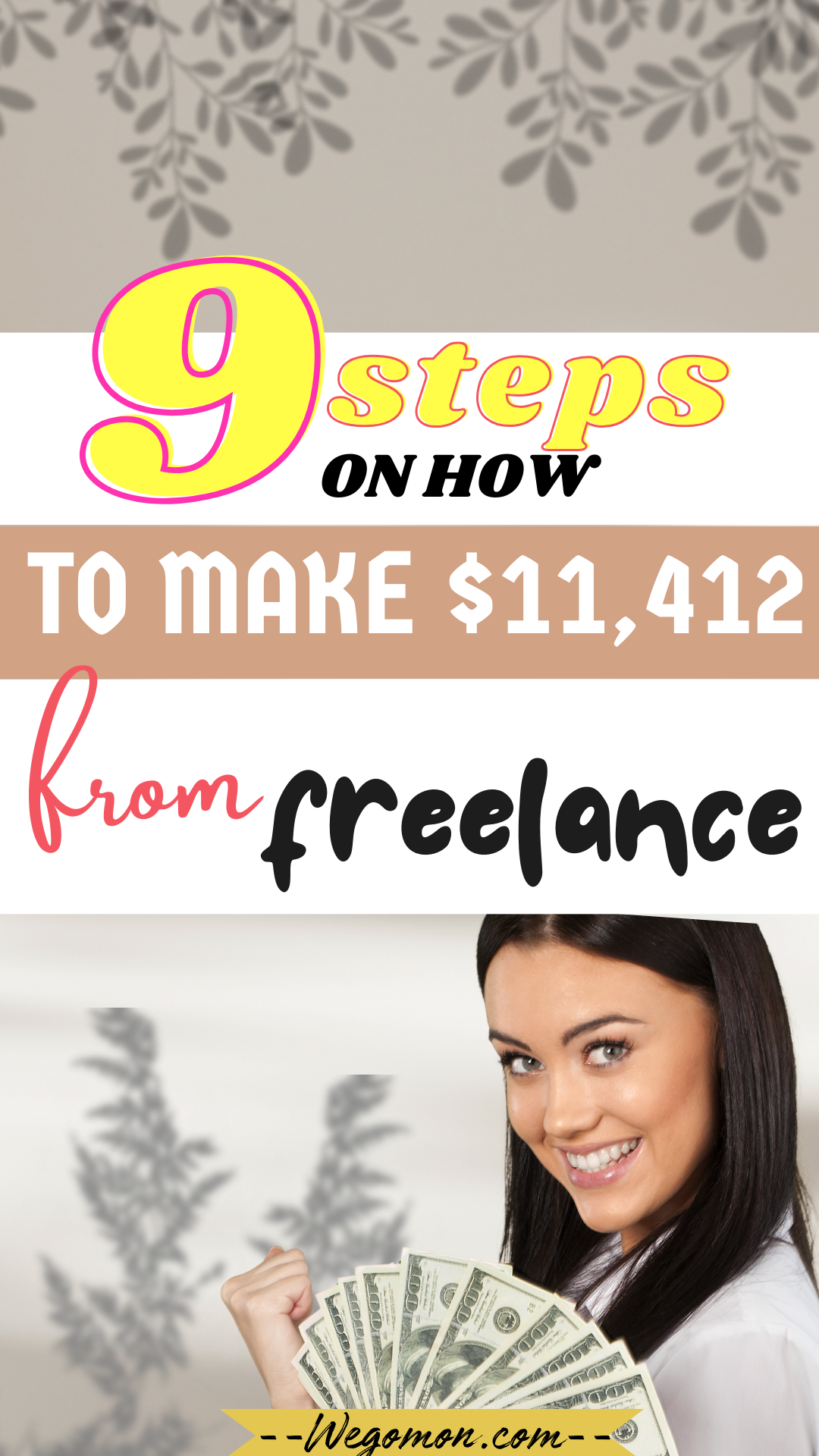 Next, Tasha Whitman shares the steps to success in freelancing as follows:
1. Identify your niche:
Determine your area of expertise and passion. This will help you stand out in the competitive freelance market and attract clients who value your specialized skills.
Tips to choose niche in freelance:
Identify your passions and interests to find a niche that aligns with your expertise.
Research market demand to ensure there is a viable client base for your chosen niche.
Consider your unique skills and strengths that set you apart from other freelancers in the same field.
Evaluate competition and identify gaps in the market where you can offer something different.
Stay updated with industry trends to keep your niche relevant and in-demand.
Test different niches through small projects to gauge client response before fully committing.
2. Market research:
This is an extremely important step, join all markets and networks to find out what other freelancers are doing, what their prices are, and whether they have any special advantages.
Join Facebook groups and forums about your niche, find out what your customers' needs are.
The largest freelance networks today include:
Upwork
Fiverr
Toptal
Jooble
com
Flexjobs
SimplyHired
Guru
LinkedIn
Behance
99designs
Dribbble
People Per Hour
ServiceScape
DesignHill
TaskRabbit
(Upwork freelance network)
3. Join freelance networks:
The 3 freelance platforms I like most are Upwork, Fiverr, PeoplePerHour, but Upwork is more difficult to join.
4. Build a strong portfolio:
Creating an attractive portfolio is a very important step in helping you become a successful freelancer.
Important contents in the profile include:
Case studies,
Testimonials,
Data-driven results,
Image,
Chart,
Work samples and
Simulation model…
Tips to build a strong portfolio:
Showcase your best work, highlighting your skills and expertise.
Keep it concise and organized, ensuring easy navigation for potential clients.
Include testimonials from satisfied clients to provide credibility.
Demonstrate versatility by including a range of projects in different industries.
Update your portfolio regularly to showcase your latest work and growth.
5. Set your prices competitively and adjust as needed
You need to keep in mind that customers want to work with professionals they can trust. So pricing yourself too low can hinder potential clients' trust in your skills.
You need to consult the prices of freelancers with different levels of qualifications to ensure your price is suitable.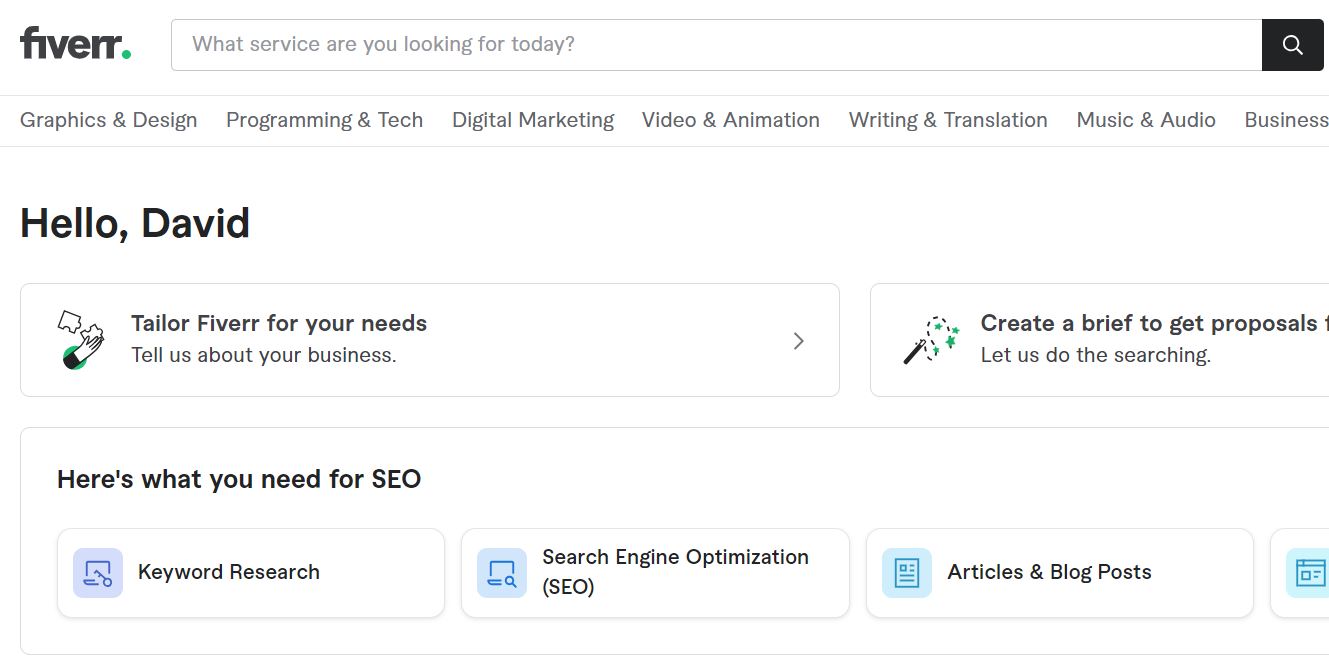 (Fiverr freelance network)
6. Find clients:
Methods of find customers for freelancer:
Utilize social media platforms: Share your work and expertise on platforms like LinkedIn, Twitter, and Instagram to attract potential clients.
Networking: Attend industry events, join professional associations, and build connections with other freelancers or professionals who can refer clients to you.
Create a compelling portfolio: Showcase your best work in a visually appealing portfolio that demonstrates your skills and expertise.
Collaborate with complementary freelancers: Partner with professionals from different fields to expand your network and gain exposure to new clients.
Offer referral incentives: Encourage satisfied clients to refer you to others by offering incentives such as discounts or bonuses.
There are many methods to find clients for freelancers. However, the reality is that most freelancers feel defeated in the beginning.
How to fix:
You must note that to be successful, you need at least 10 reviews for your freelance services. So join niche groups to connect with customers, offer them free service until satisfied.
Once customers understand you, offer your services on Fiverr, for example, with a 30-50% discount.
7. Improve your customer service:
When you can build long-term relationships with customers, it can help you increase repeat orders and new customer referrals. Here are some key points to keep in mind when creating relationships with your customers:
Do excellent work: Strive to provide value and solve customer problems.
Communicate with customers: Connect with customers regularly, don't make them wonder or wait.
Build trust through consistency: Consistently complete work on time and deliver accurate deliverables.
Find opportunities to bring more value.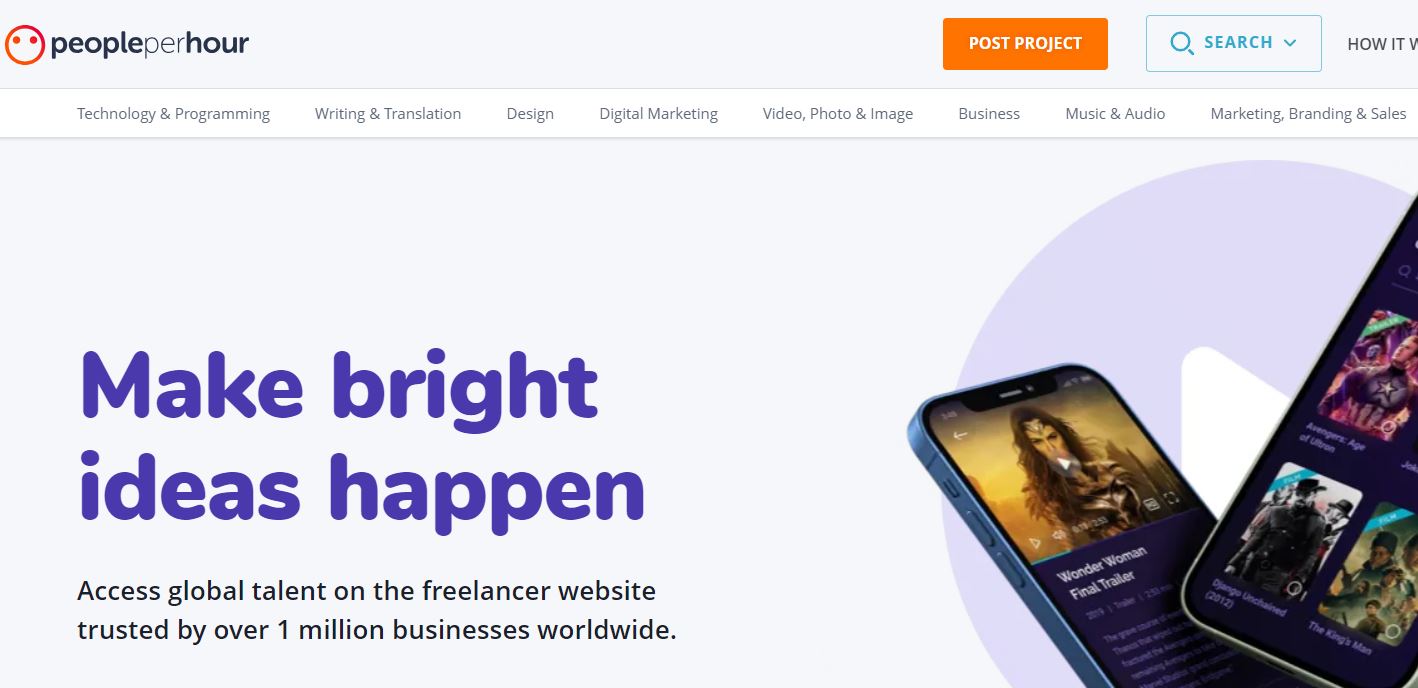 (Peopleperhour freelance network)
8. Collaborate with other freelancers
You absolutely did not hear wrong. That's right. Sometimes there are things you can't do or sometimes you have too many orders. Therefore you need cooperation and support from other freelancers.
The same goes for other freelancers so you have the opportunity to receive orders from other freelancers during the initial difficult times.
9. Continuously upgrade skills in freelance:
Stay updated with industry trends by investing time in learning new tools, technologies, or techniques related to your field of expertise. This will ensure that you remain competitive in the ever-evolving freelance landscape.
Visit Wegomon for more information!