If you want to make money online, you can't afford to ignore ySense survey – a popular and effective website. Because it is a site with many offers that anyone may utilize to get money quickly.
In this post, we  will show you how to register and earn money on ySense in 2023. 
What is ySense?
ySense (previously ClixSense) is a GPT (Get Paid To) website that was bought in 2019 by Prodege, LLC. This survey is a brand that assists market researchers and others that rely on the power of consumers to promote their businesses. It is an online rewards platform for those wishing to make additional money online from all over the world. You may easily make money on ySense by doing surveys, completing online activities, or fulfilling other offers.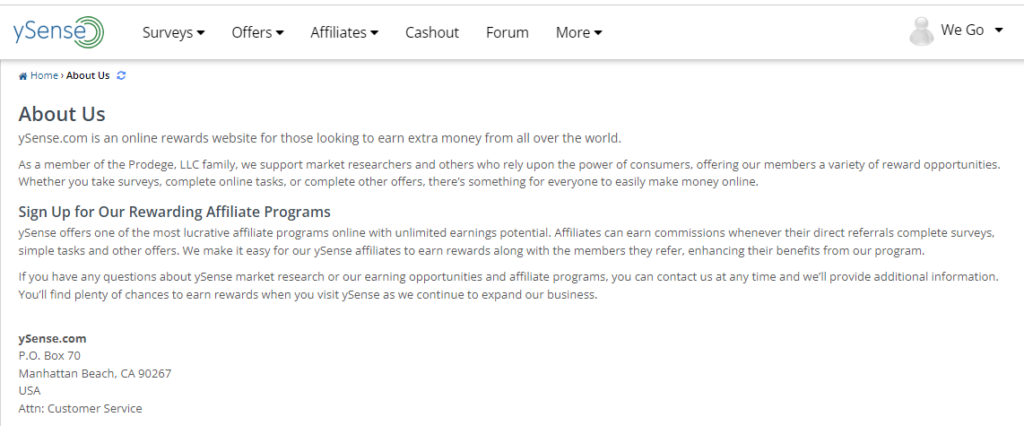 How to register an account in ySense
Signing up on ySense survey is easy and free. You can click here https://www.ysense.com  to create an account.
Once you get to the sign up page, fill out the form provided with your valid information. The you will get a confirmation link on your email. Go to your email to click on the verification link and validate your email. After validating your email, you will be asked to log in with your username and password  on your sign up page.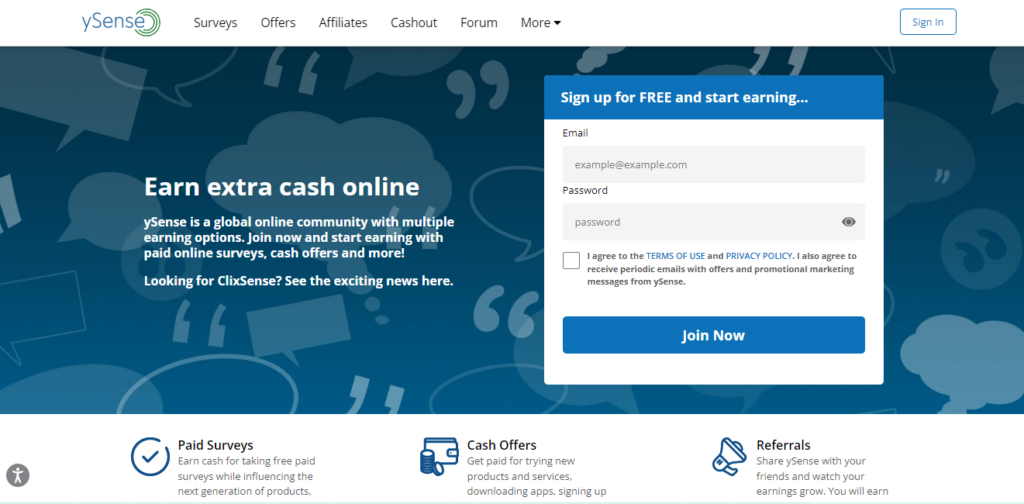 How to earn money on ySense

1. Complete paid surveys
On ySense, you may make money by doing surveys to earn money. You are welcome to take part in any of the previously requested surveys. This invitation is based on the information you provided in your registration profile.
To earn money from surveys, you must answer all of the survey questions due to  your crucial feedback. If you are not truthful, your responses may be ineffective. As a result, ySense may ban your participant in the survey. Please take the time to read each survey question and respond honestly and accurately.
Bear your mind, you need to finish your Survey Profile. By filling out the survey profile, you will provide  ySense with more information, allowing the system to deliver you the most relevant surveys.
You should also consider reading some tips and tricks from experts in the ySense forums when completing these steps, as they can provide valuable insights and advice on how to maximize your earnings on the platform. After completing the registration process, you are now ready to start exploring the various online money-making opportunities available on ySense.
2. Earn cash offer
ySense allows you to earn money just by doing the daily tasks. Test new services, view movies, join up with websites, try things to earn money, download applications to make money, and so on. There are several offer suppliers accessible on ySense. Persona.ly, Peanut Labs, AdGate, and Coupons all charge a fee to join. You can participate in as many offers as you want.
3. ySense referral program
You may also make money on ySense by referring your friends. You will receive a registration compensation of $0.10 or $0.30 each valid referral on ySense, depending on your area. You get 20%* commission on the amount they earn for each accepted referral survey.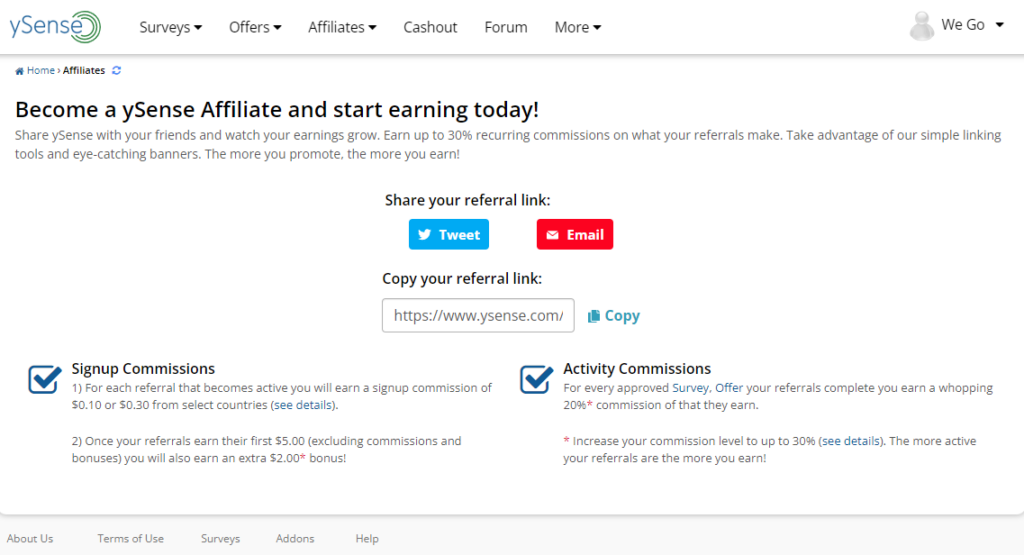 ySense Withdraw
You can withdraw money daily after your balance reaches the minimum requirement of 10$. Some methods you can withdraw like Paypal, Payoneer and get some other coupons.
And here, it is a solid demonstration for our making money and withdrawal on ySense survey.
CONCLUSION
We have introduced to you the best way to make money on ySense in 2023. Based on our practical experience, from how to register, how to make money and how to withdraw money on this platform. If you found the information provided to be helpful, please consider giving it a like, sharing it with others and following us for updates on future guides.
Good luck!