PayPal is a popular online payment tool that allows you to safely and simply send and receive money. PayPal can let you buy something online or sell your own items or services faster, simpler, and more securely. In the era of technology development, almost people own e-wallet account such as PayPal account.
In this guide, we'll show you how to create an account and begin using it for online transactions.
Step 1: Go to the PayPal website
Go to www.paypal.com and click on the "Sign Up" option to create an account.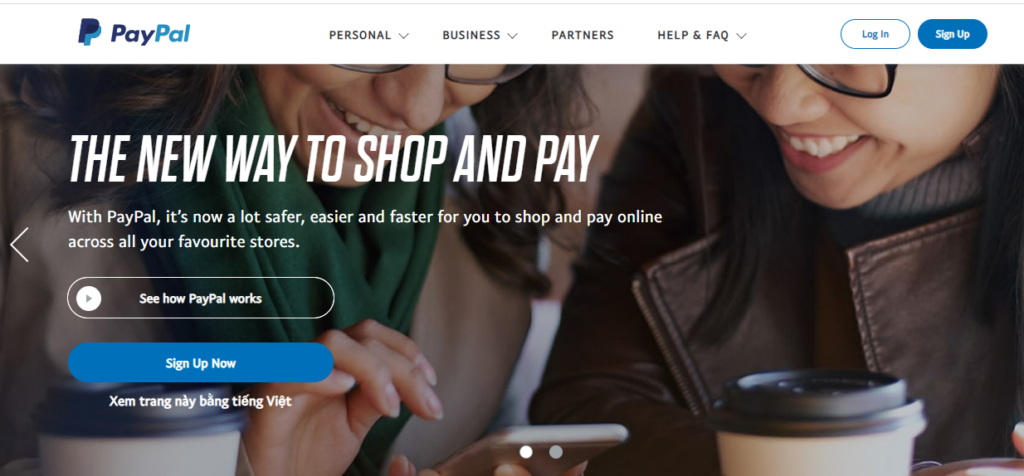 Step 2: Choose the type of account
There are two account types: personal and business. A Personal account is for individuals who use PayPal for personal transactions such as online purchases, small business payments, or sending money to friends and family. A Business account is for companies or organizations that use PayPal to process consumer payments.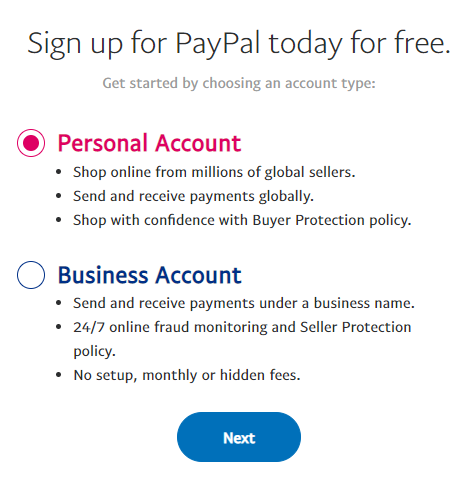 Step 3: Fill out your personal details
To create a Personal account, provide your name, address, phone number, and email address. To open a Business account, provide your company name, contact information, and tax ID number.
Step 4: Link your bank account or credit card
To send and receive money with this e-wallet,  you must link a bank account or credit card to your account. To do so, go to the "Link a bank" or "Link a card" page and follow the prompts.
Step 5: Confirm your email and phone number
You must validate your email and phone number to complete the account creation procedure. The paltform will send you a verification code through email and phone, which you must input on the PayPal website to authenticate your account.
Step 6: Start using PayPal
Once your account has been validated, you may begin sending and receiving money online with PayPal. Log in to your account, input the recipient's email address and the amount you wish to send, and then click the "Send" button. To receive funds, provide the sender with your PayPal email address.

Conclusion
Sign up for an account in PayPal is a simple and quick procedure that can be completed in a matter of minutes. You can conduct online purchases with PayPal with confidence, knowing that your personal and financial information is safe. 
This post covered the basic steps of setting up a PayPal account, attaching a bank account or credit card, and beginning to use for online purchases.
If you found the information provided to be helpful, please consider giving it a like, sharing it with others and following us for updates on future guides.
Good luck!