Are you a YouTube creator seeking for a solution to simplify the management of your channel and improve the performance of your videos? If yes, you need to check out TubeBuddy, the best tool for YouTube creators.
So, what exactly TubeBuddy is, how can it help you take your YouTube channel to the next level and what makes it unique. Let's take a closer look.,
What is TubeBuddy?
To make managing videos on YouTube easier, improve video SEO, and boost video views and interaction, use the TubeBuddy browser plugin. It provides a number of tools that enable producers to speed up their processes, save time, and expand their channel reach.
TubeBuddy Sign up
Step 1: Go to the website: https://www.tubebuddy.com

Step 2: Click on the "Install Free Now" button in the top-right corner of the homepage or below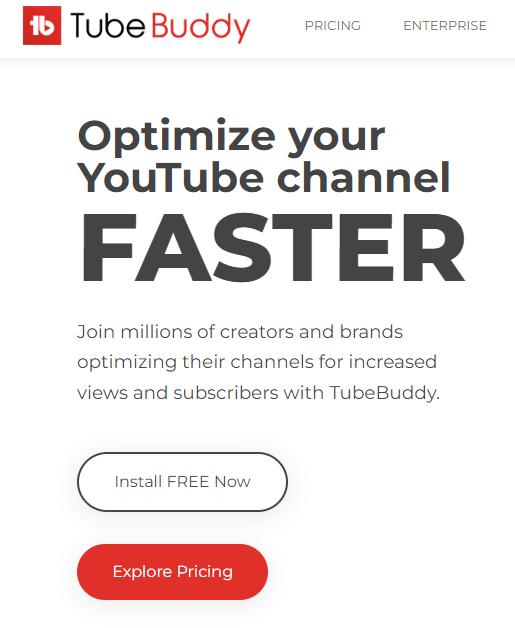 Step 3: Once the installation is complete, click on the TubeBuddy icon in your browser toolbar to open the menu.
Step 4: Click on the "Sign in with Google" button to sign in using your Google account.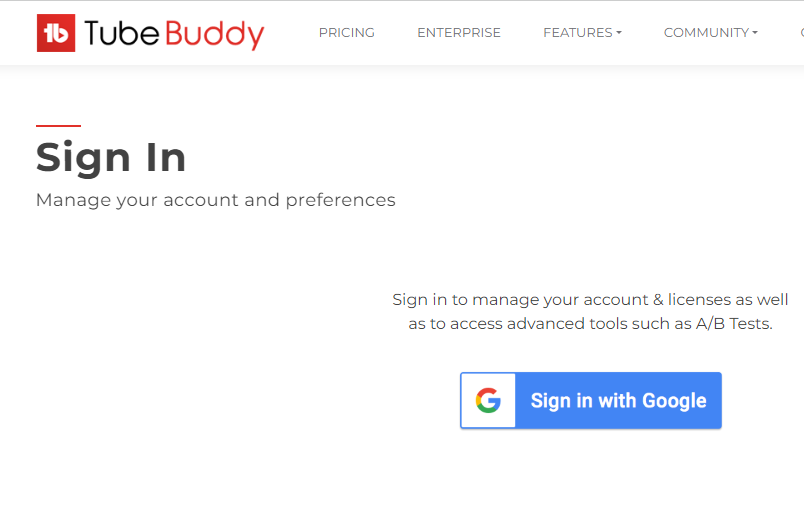 Bear your mind, tick two sentences to commit before signing in with Google
Step 6: Allow this platform to access your Google account.
Step 7: Choose a pricing plan that suits your needs and budget.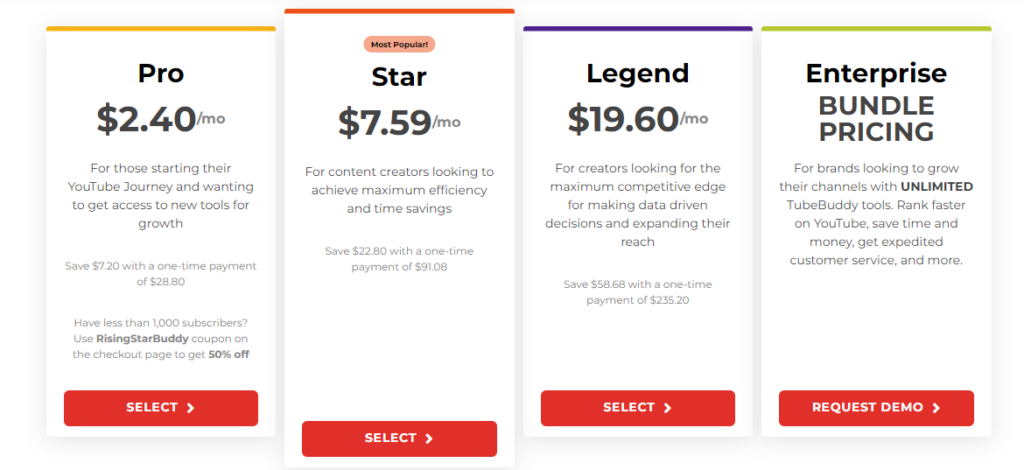 Step 8: Provide your payment information (if applicable) and click "Subscribe".
Step 9: Complete the registration process by providing your name, email address, and creating a password.
Step 10: Start using TubeBuddy to optimize your YouTube channel and improve your video performance.
TubeBuddy Features
A strong YouTube optimization tool called TubeBuddy can assist you in various aspects. To be more specific, they help to expand your channel, gain more subscribers, and optimize your material. The following are some of TubeBuddy's main capabilities that can support you in achieving these objectives
Productivity: The ability of the platform to speed content development and optimization is one of its most important productivity-enhancing features.
Bulk Processing: The bulk processing function is an effective tool that can aid content producers in more effectively optimizing their whole YouTube channel. Users can edit many films at once with this feature, which helps them save time. Users can edit information, add end screens and cards and update thumbnails. This is particularly useful for channels with lots of videos.
Video SEO: Video SEO function offers suggestions for how to make your videos more visible in YouTube searches. This offers ideas for headings, subtitles, tags, and more.
Promotion: Users can add personalized marketing elements to their videos, such as end screens and notes. Because this could encourage viewers to subscribe, watch more content, or take other actions.
Conclusion
For YouTube creators looking to simplify channel management and improve video performance, TubeBuddy is a powerful resource. It assists you in boosting productivity, broadening your audience, and maximizing interaction with its variety of capabilities, including bulk processing, video SEO, and targeted marketing aspects. By signing up for TubeBuddy, you can take your YouTube channel to the next level and maximize its potential.
If you found the information provided to be helpful, please consider giving it a like, sharing it with others, and following us for updates on future guides.
Goodluck!